First there was Vreeland and Avedon, then Inez and Vinoodh, and Wintour and Coddington—some fashion partnerships just work. Whether a matter of serendipity or fate, finding that longstanding creative companion is a rarity. Academy of Art University Fashion Styling student Chaw Chaw Su San and Photography student Fujio Emura, however, have that invaluable spark. Together, the ambitious duo produce stunning fashion editorials, many of which have been published in the likes of Vogue Italia (online) and HUF Magazine. Their complementary styles and inspiring work ethics generate a discernible dynamism that can neither be contrived nor feigned. Between classes and photo shoots, the fashion stylist-photographer pair opened up about their inspirations, collaborative process, and post-graduation plans.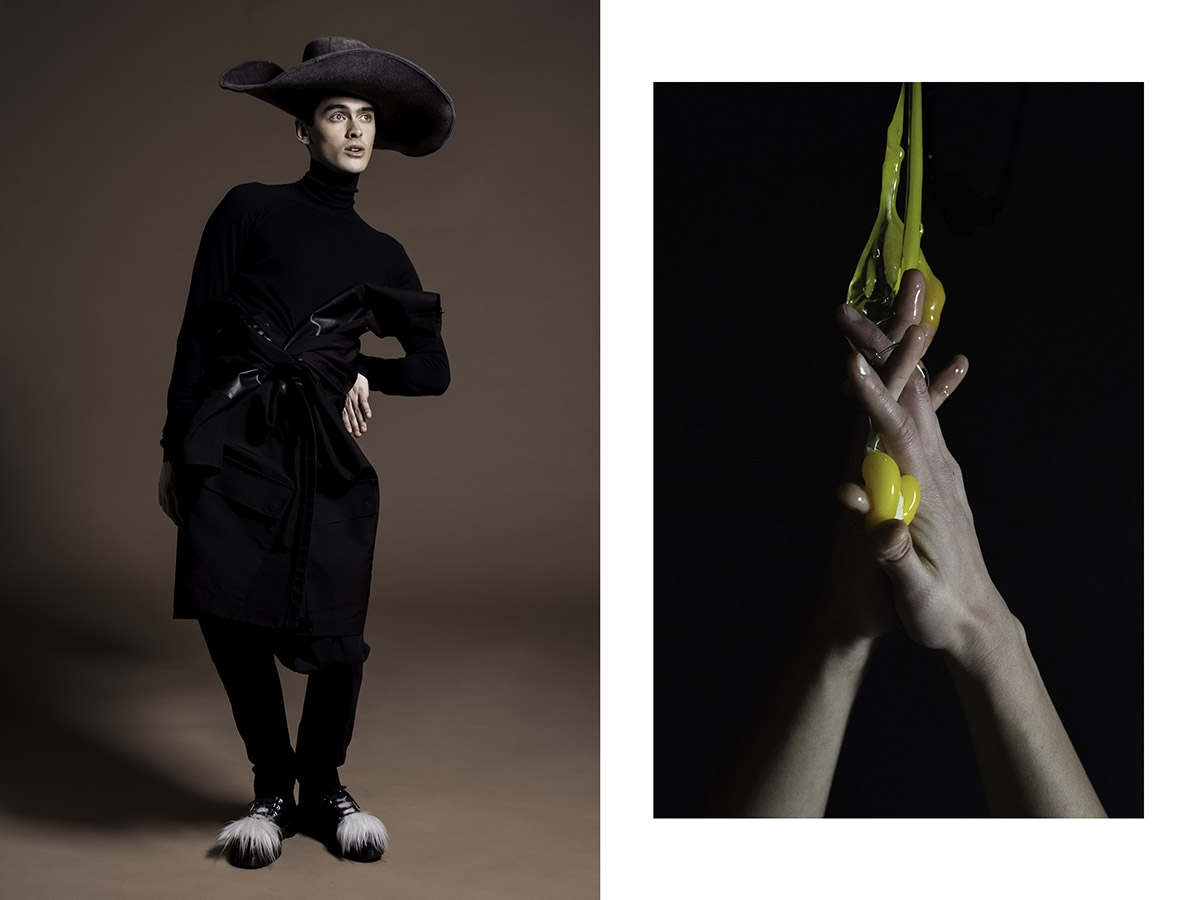 Angela Han: What made you interested in fashion styling?
Chaw Chaw Su San: Since I can remember, I've always been interested in what people were wearing and was obsessed with fashion magazines and all imagery related to fashion. Even before going to fashion school, I would style my mom before she went out for special occasions, and I was like a personal shopper to my sister.
AH: What made you interested in photography? Besides fashion, what else do you like to shoot?
Fujio Emura: I wasn't a good student in high school, but I liked photographing my friends. I didn't know what else to do so I just decided to learn more about photography. I photograph people a lot, but recently, I've been getting into still life, fine art, and documentary.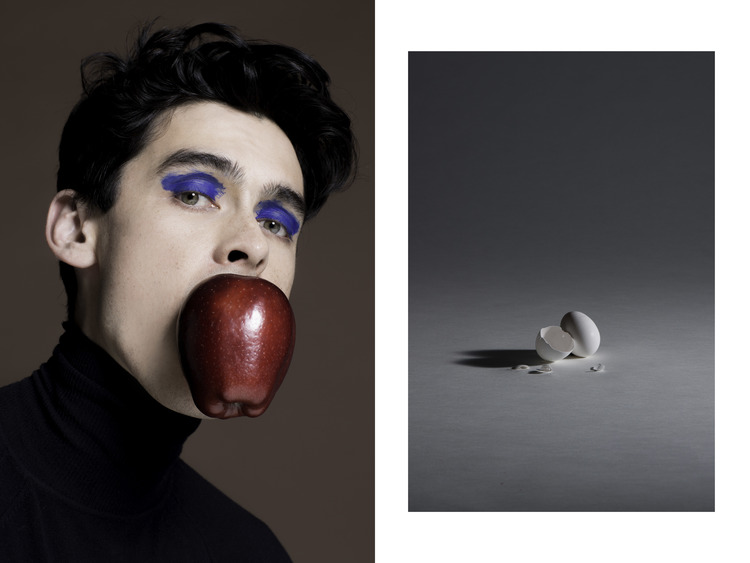 AH: What do you look for in a creative partner?
CCSS: I look for a few main things: style, work ethic, communication and compatibility. It's important that the photographer and [stylist] have a mutual understanding of what the other wants.
FE: Dedication! I also look at how prepared [a stylist] is and his/her ability to make images come alive.
AH: How did you meet Fujio?
CCSS: I knew about Fujio before I even met him. I was styling a look book photo shoot for 2015 BFA Menswear Design alumna Ruone Yan, and Fujio was the photographer. I finally met him on set and we hit it off.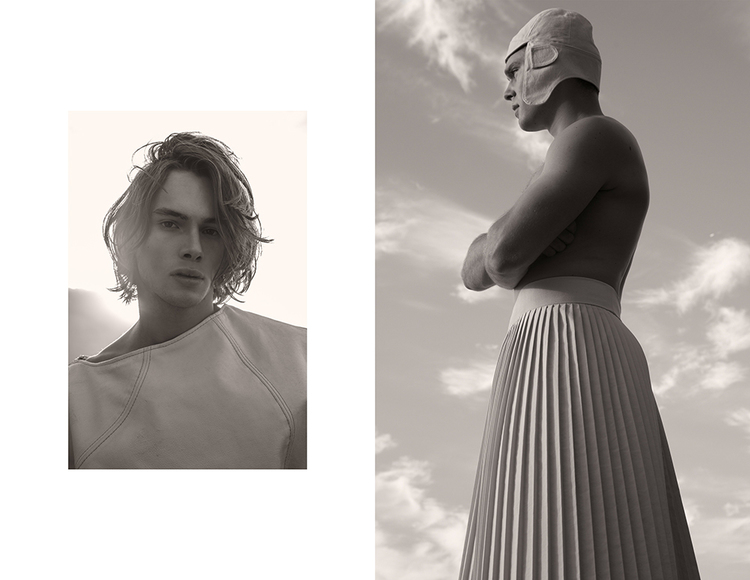 AH: You two have a strong dynamic that's evident in your work. What makes you two compatible?
FE: Chaw Chaw is my own Benjamin Bruno. We naturally clicked. She knows EXACTLY what she wants and isn't afraid of trying new things—I really like that. Not just as a stylist, but as an individual who seeks to work in the creative industry. When she showed me her sketchbook for the first time, I was in awe because I had never seen a sketchbook so well constructed. Chaw Chaw may be a quiet person, but I could tell she had a very loud mind. I trust her with all my heart and I hope she does with me too! [laughs]
AH: How would you describe each other's style and aesthetic?
CCSS: Fujio's approach to photography is romantic, modern and artistic. He uses his unique vision and is able to capture beauty in all forms.
FE: Chaw Chaw's work is poetic, fragile and exceedingly romantic—the kind of sensibility that can transcend you to someplace else.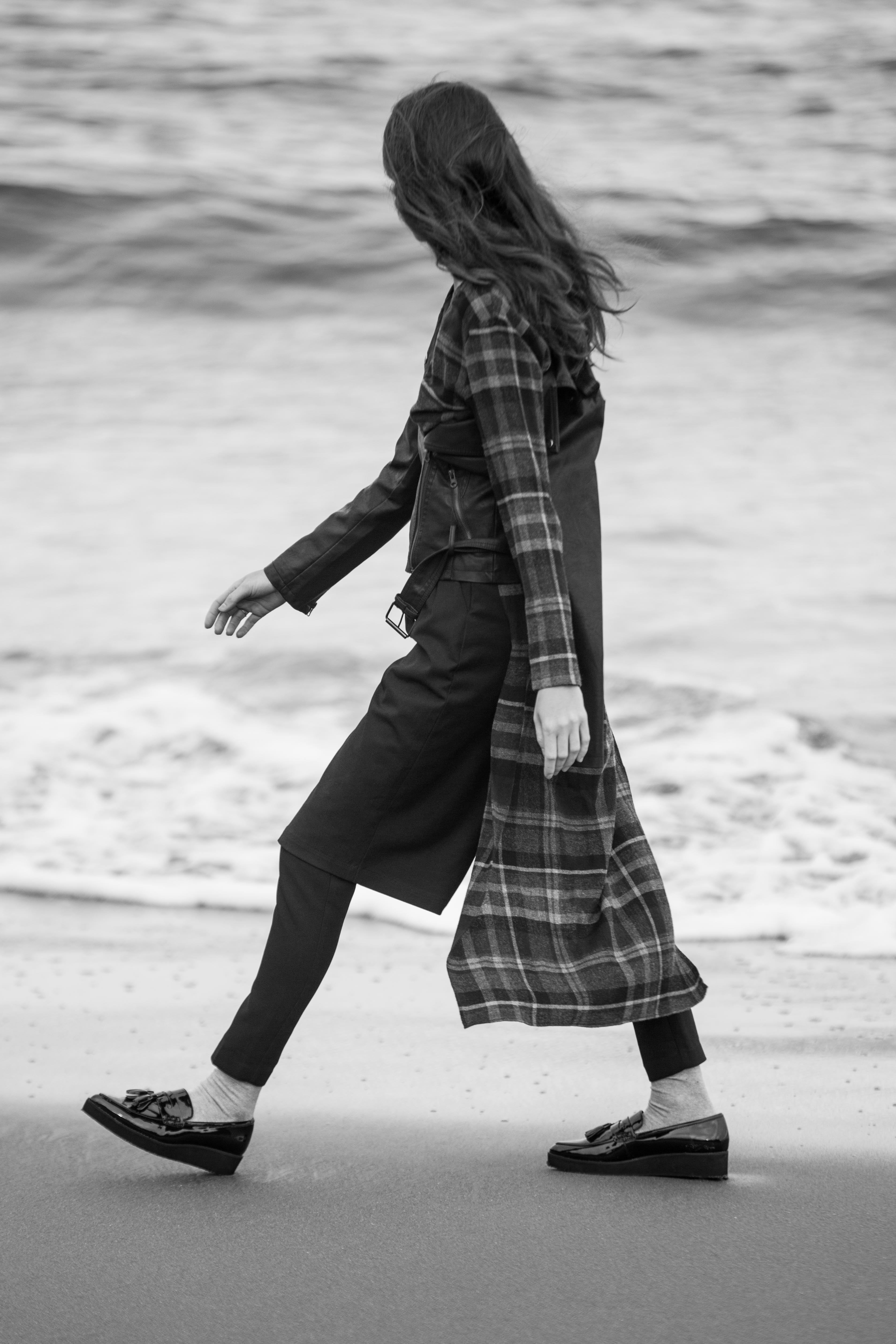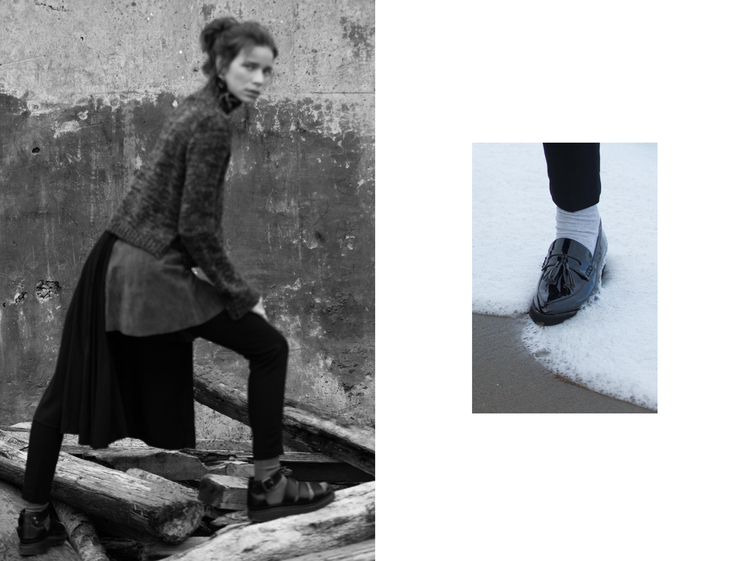 AH: What publications/websites do you go to for inspiration? What other things inspire you?
FE: Inspiration arises everywhere—the shadow a tree casts at 3PM, the sweaty smell of gym showers, the shape of the pipes on the wall, the way a couple kiss in a cafe, the way a homeless man wears his oversized jacket, the way an old lady ties her scarf around her neck. It comes from unexpected places.
AH: Menswear or womenswear? Location or studio? Why?
CCSS: I love both. I used to prefer womenswear, but after doing my menswear shoot "Nostalgic Tendencies" for FSH 284 Photo Shoot Production with Flore Morton, I fell in love with menswear. It's fun and requires a different approach than womenswear.
FE: Shooting on location definitely helps elevate an image, but I tend to gravitate towards shooting in studios because I have absolute control over what I'm doing.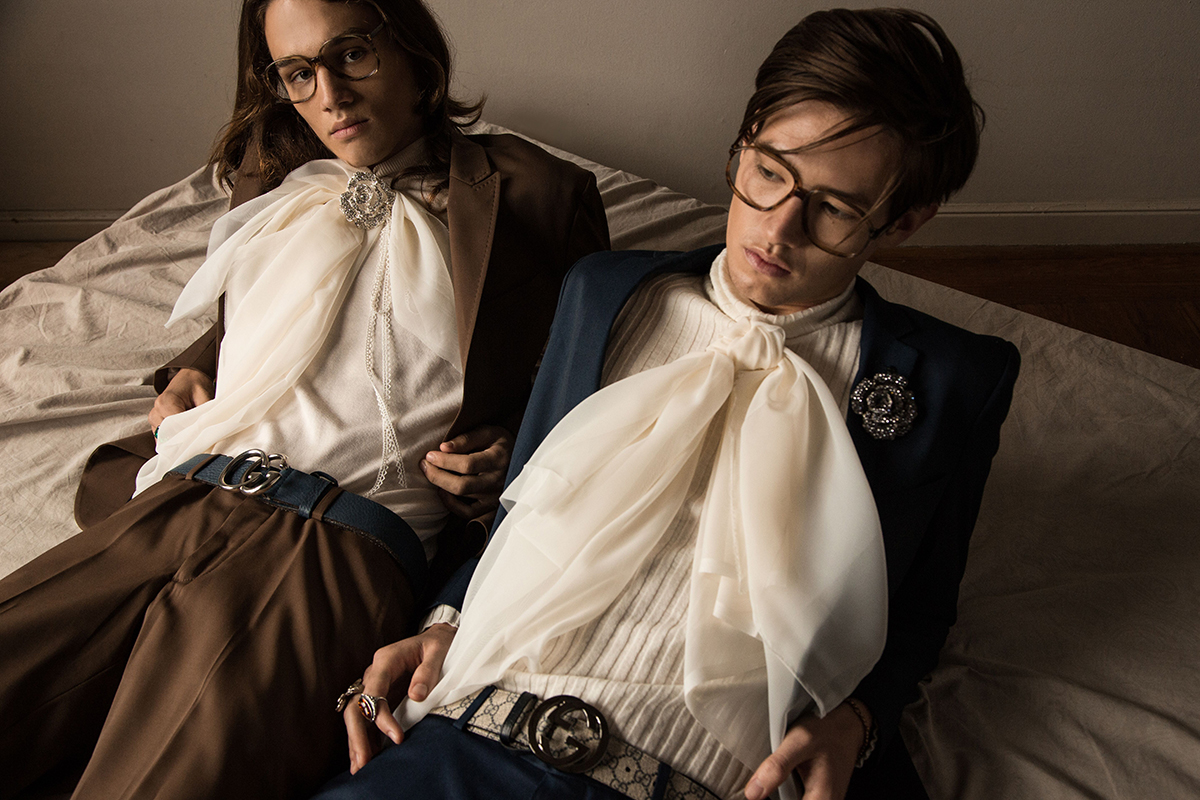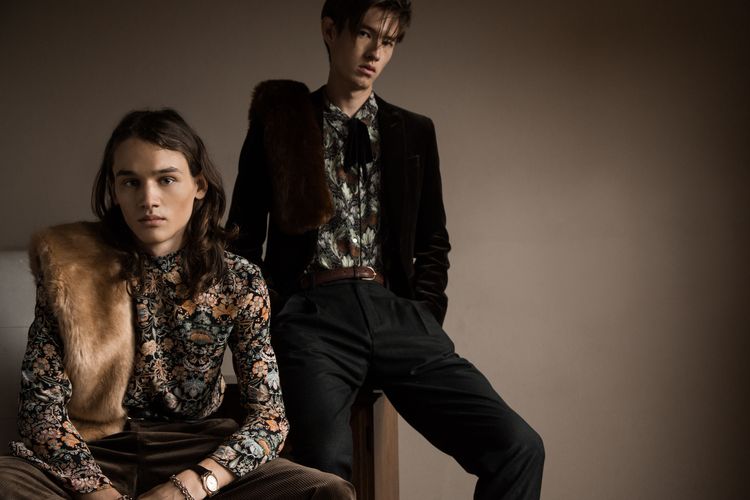 AH: Can you describe your preproduction creative process?
FE: I follow the very traditional process of image-making: think, plan and execute. I visualize and create a shot list to help make the shoot day run more smoothly. Scouting the location prior to the shooting day is also essential. But most importantly, I just trust my own instinct.
AH: What was your most difficult fashion shoot? Which shoot is your favorite?
FE: My most difficult [shoot] was "Everything of You, Is Everything of Me." It was outdoors and the sun was setting faster than I planned so I had to rush everything. I don't have a favorite shoot. Every single one means a lot [to me] and I always learn something new from each experience. We tend to highlight the success, but there were tons of failures and rejections involved.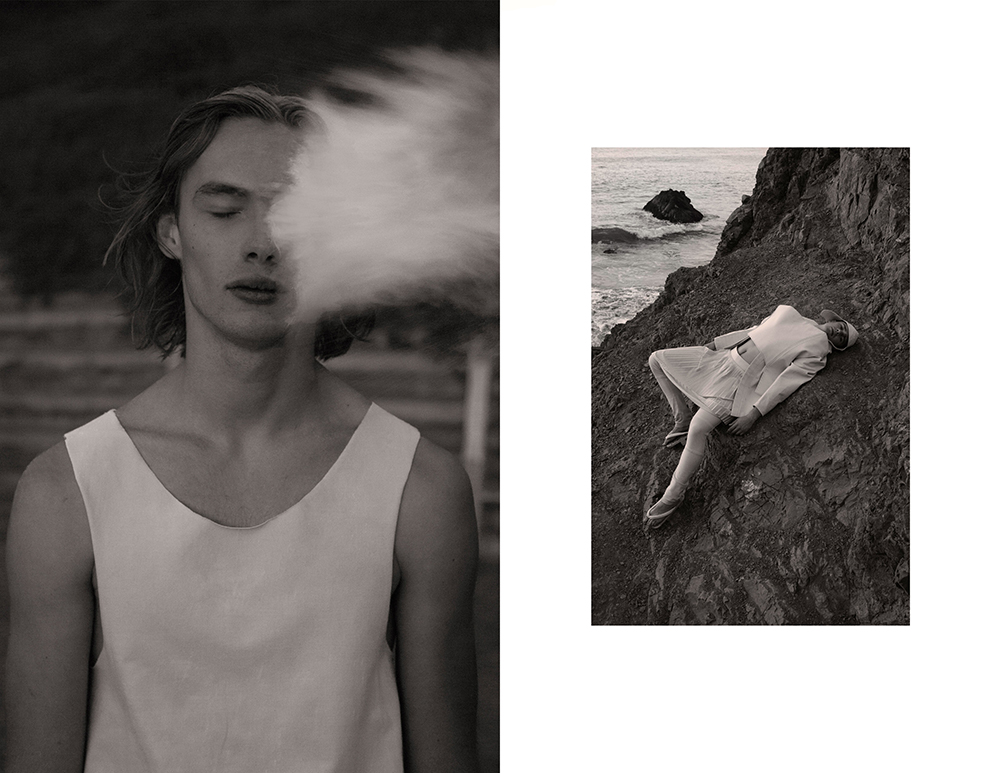 AH: What is your favorite memory from your time at Academy of Art University? What are the most useful things you've learned?
CCSS: The most useful thing I've learned at school is how to be creative. I've learned how to find, explore, refine, utilize, and challenge my creativity.
FE: I will never forget the feedback I've gotten and still get from my teachers and peers.
AH: Do you have any advice for fashion styling students?
CCSS: Learn as much as you can, work hard, trust your instincts, be curious about everything, and never give up. Always question yourself, be kind to people, know your talents and interests, and do what you love!
FE: Do what works best for you, and don't ever take shit from anybody.
Written by Angela Han, BA Fashion Journalism