We're already half way through the semester, and by now, we've all familiarized ourselves with our departments. But with our hectic schedules, tireless workdays, and relentless drives, many of us forget to pause and reflect on the learning environment that we, more or less, dwell in. It's easy to feel like a small fish in a big pond, and while we aim high, work hard, and put forth our best efforts, things fall through the cracks and problems inevitably rise. Fortunately, we are not alone—the School of Fashion student representatives are here to help!
In order to ensure healthy communication and foster a supportive learning environment, Academy of Art University has appointed five student representatives in the School of Fashion, each working as a direct liaison with the leadership of the university. Student representatives advise and assist students in their department with conflicts and questions regarding academics and student life. Every month, each representative assembles their acquired feedback and shares it with the heads of the school—you know, the people who make the decisions. It's an easy and effective way to have your voice heard and your concerns addressed.
Here are the Spring 2016 School of Fashion student representatives: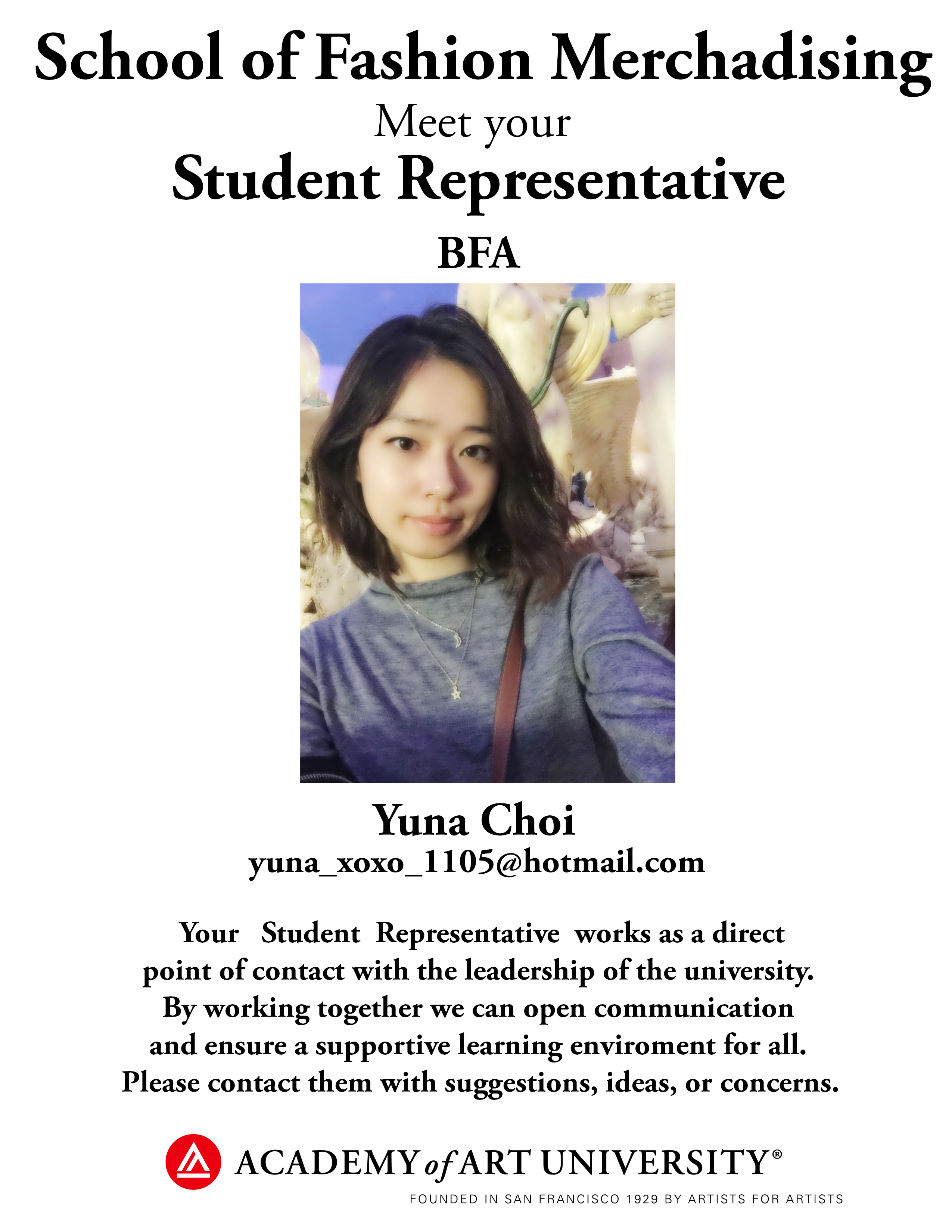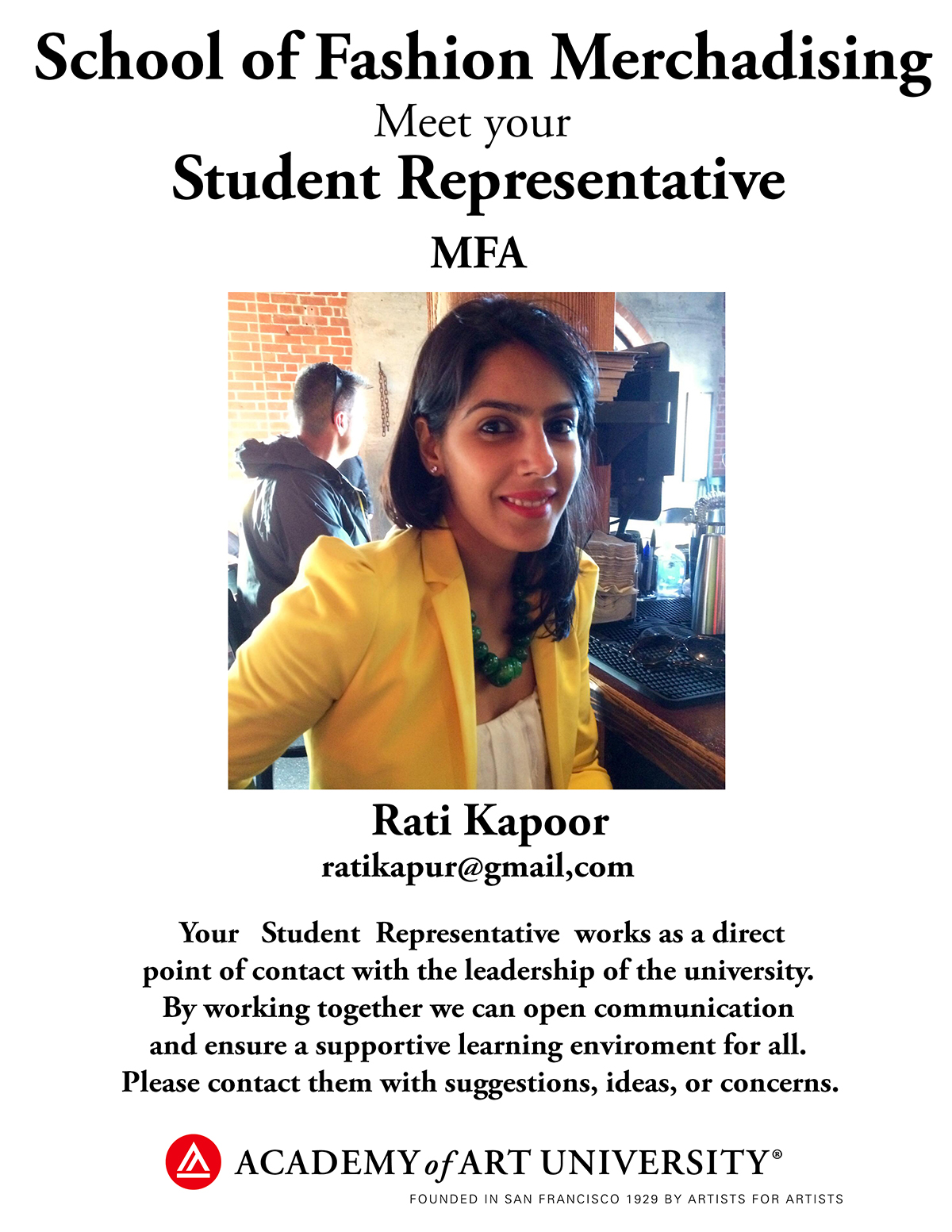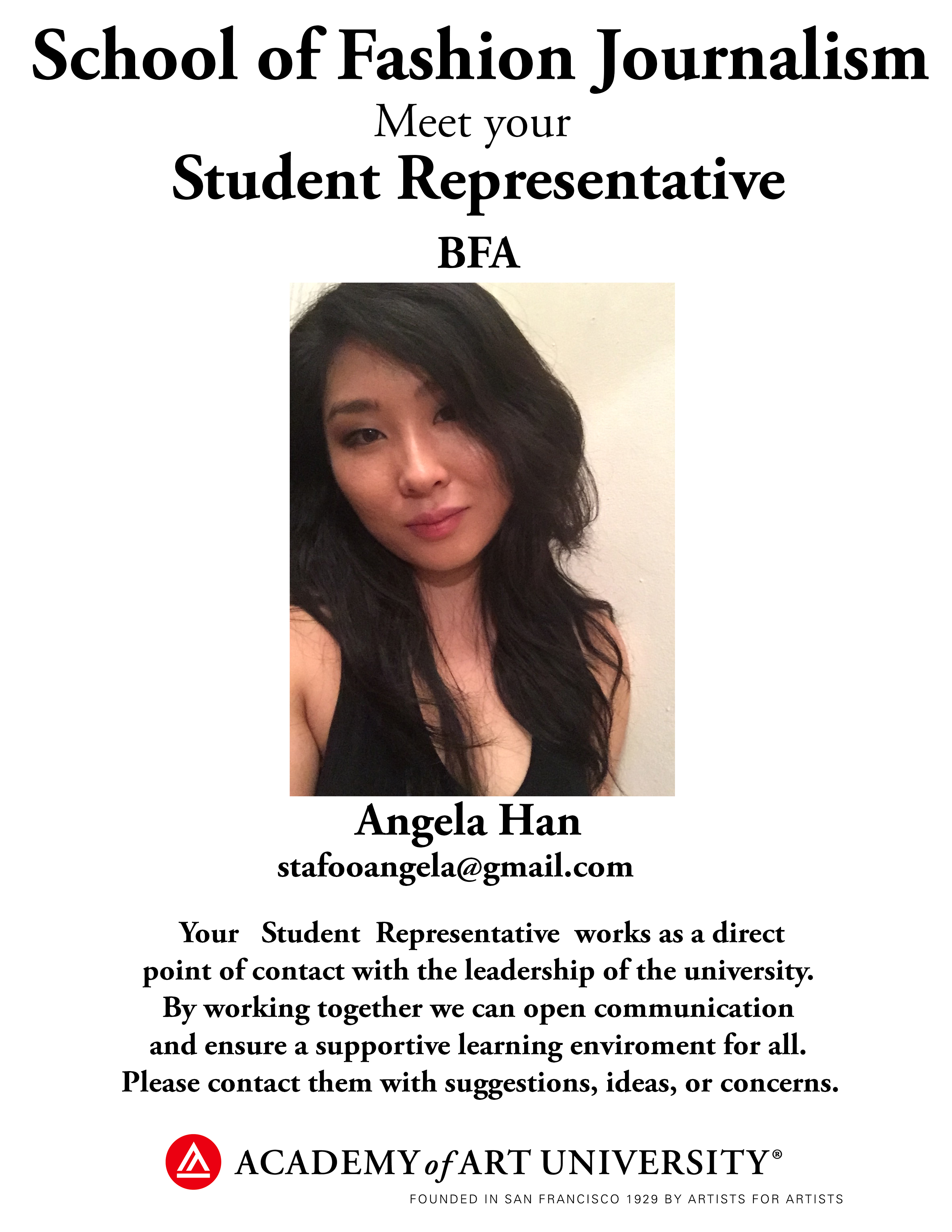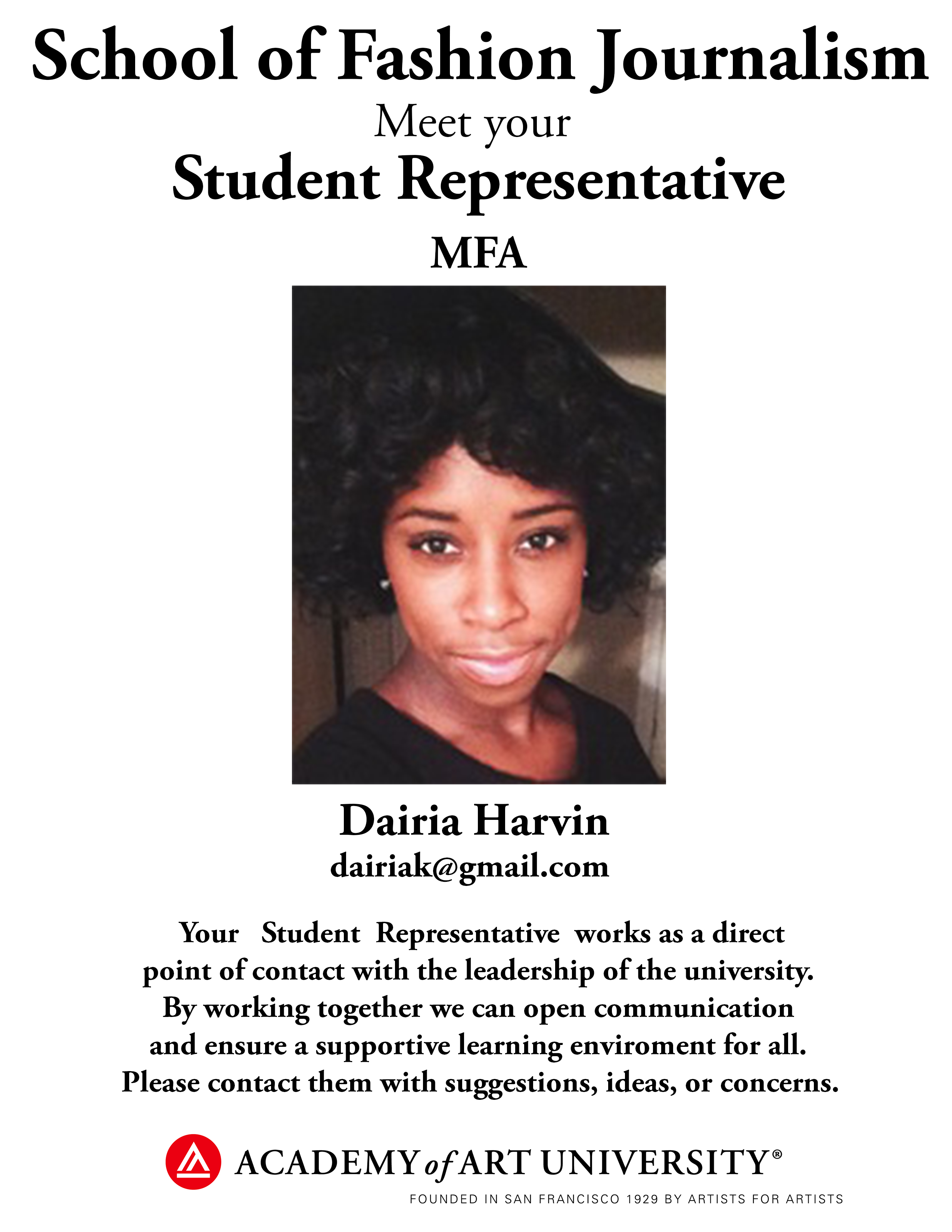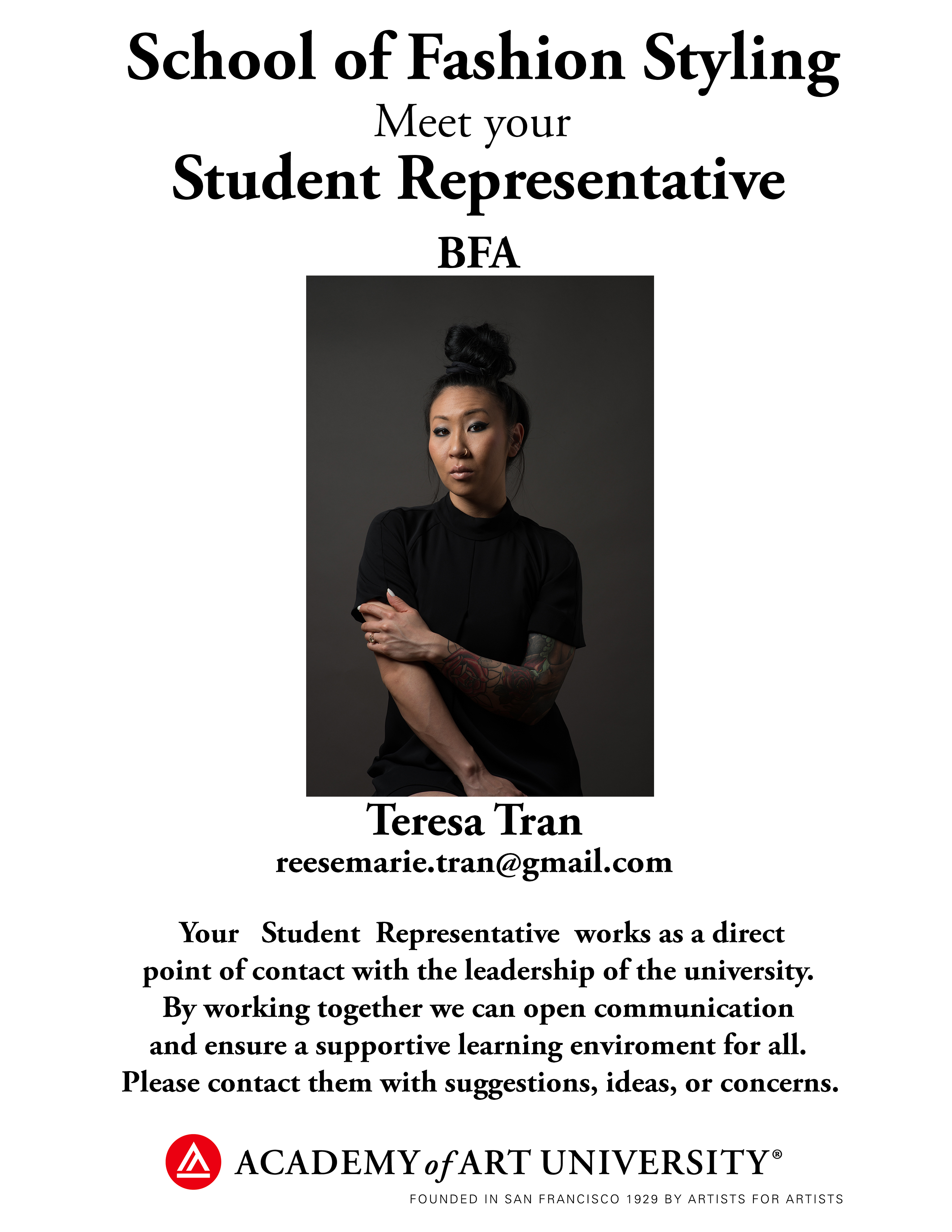 Feel free to email your student representative with any problems, questions, or ideas. If you see them walking down the hall, don't hesitate to smile and introduce yourself—they want to hear what you have to say.
Written by Angela Han, BA Fashion Journalism.