You may have noticed something a little different about the retail/gallery space on 79 New Montgomery…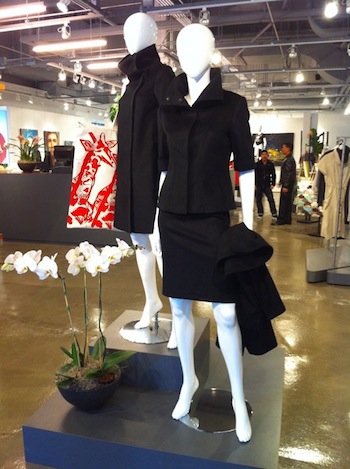 Academy of Art University is pleased to announce the opening of Academy of Art University Atelier at 79 New Montgomery Street (between Jesse and Mission Streets) in San Francisco.
Academy of Art University Atelier is an innovative retail environment featuring the art and designs of students and alumni in a curated gallery space. "From concept to curation, Academy of Art University Atelier was created to celebrate the education, creativity and skill of our exceptional students and alumni", said Dr. Elisa Stephens, President of the University. "In addition to providing a retail space to help launch their products and designs, all profits will benefit the University's Student Scholarship Fund."
Academy of Art University Atelier opened on Monday, January 31, 2011 to coincide with the first day of spring semester classes. For sale are paintings, sculpture, photography, home decor, stationary, books, portfolio cases, and computer games, as well as jewelry, clothing, and accessories. The names and design labels of some of the students and alumni currently featured include:
• Jewelry by Lynn Christiansen, and Mike Feeney
• Paintings by Jenn Hendricks, Michelle Jader, Carolyn Meyer, Geoff Meyer, Sarupa Sidaarth, Takishima Tomutsu, Katherine B. Young, and Craig Nelson (faculty)
• Photography by Ryan Notch, and Margo Moritz
• Sculpture by Calvin Ma, Killean Evans, and Meryl Pataky
• Women's clothing by Camilla Olson, Lan Jaenicke, gr.dano
• Children's clothing by J'dorable
• Men's denim by GRP-E denim
• Home decor by Aviva Stanoff, and Gazel
In keeping with the commitment to showcase student and alumni work, most of the Atelier's fixtures and display stands were commissioned from School of Industrial Design alumnus Tyler S. Bradford.
Serita Sangimino, General Manager of Galleries, Retail, and E-Commerce, oversees the management of the Atelier. Hours of operation are Monday–Friday 10am-6pm, Saturday 10am-5pm.
Make sure you stop by and check it out!
Follow the jump for a full gallery of pictures of the Atelier.