We've all downloaded a game or two on our phones to save us in moments of desperation on a commute. Games distract us and help us kill time, but BFA fashion designer Jacqueline Liu felt so strongly about one of these games that she decided to use it as her main source of inspiration for her senior collection.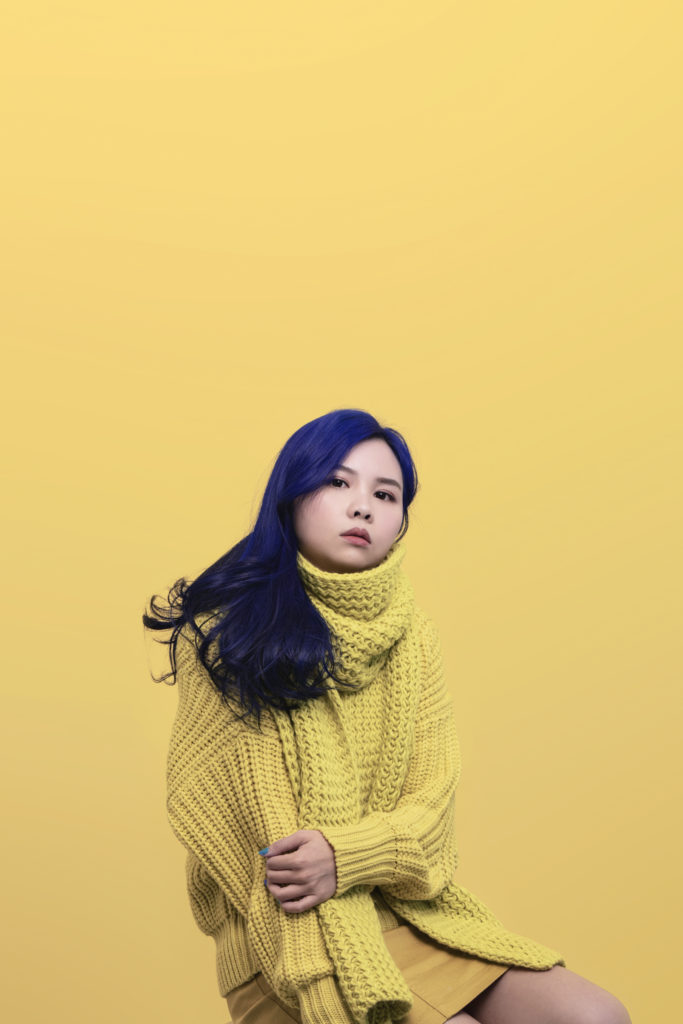 Monument Valley is a puzzle game that immerses you in a storyline where the player leads Princess Ida, a character whose figure is simplified to basic geometric shapes, through a series of staircase mazes, formed by optical illusions and impossible objects. It is these phantasmagorical elements that charmed the designer.
Part of the classification of an optical illusion is to be deceiving. They make you question things to the point where you become obsessive over the shapes of the blueprint, and wonder how you define what is both possible and impossible. In the case of Monument Valley, the impossible property is the combination of staircases, inspired by the drawings of Dutch graphic artist M.C. Escher.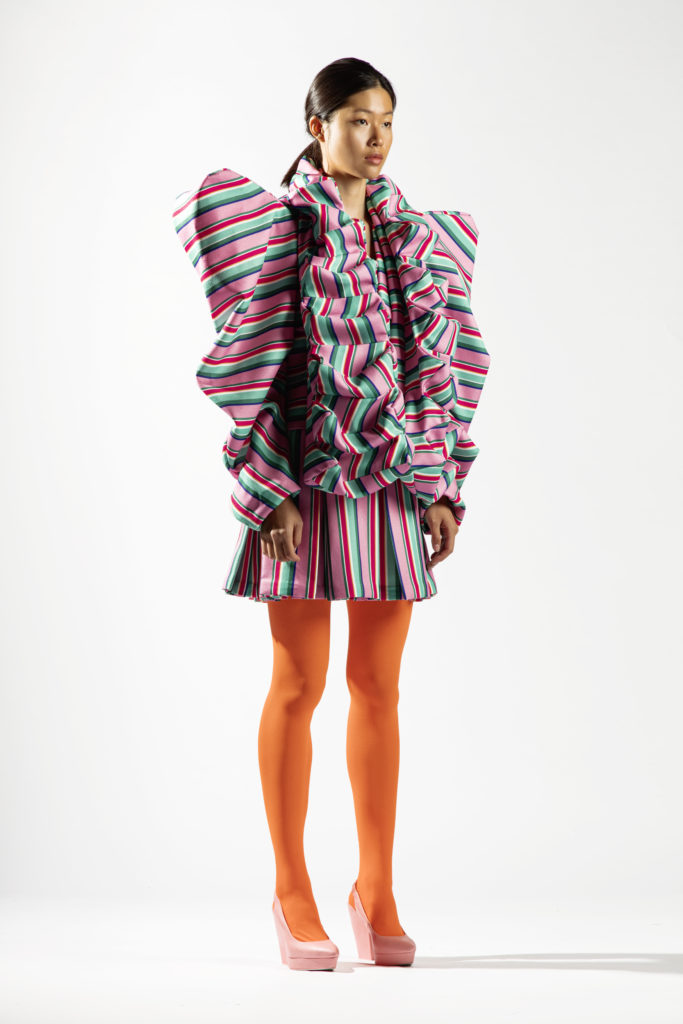 Using the steps of a staircase as a design element, Liu imagines herself as Princess Ida, climbing the stages of everyday difficulties in the endless pursuit of perfection. "The design elements I took from the game were the staircases, but also the rich colors the game provides," she says. "Life may be hard, but it is also so colorful." The color patterns of the collection are vibrant and intense, with uplifting schemes that include yellows, oranges, and blues. They are vivid, but offer a sense of clarity.
Looking at Liu's collection, it's almost like stepping into the game yourself. Gowns have sophisticated cuts, enhanced with embellished shoulder details, and precise imitations of staircases grace different areas of the garments. These intricate silhouettes, like mazes and optical illusions, defy the laws of geometry, which Lei had no issue translating into her own design language. Her collection is a mind puzzle that makes you wonder why you're running so fast, and whether you've stopped to see the colors of the world.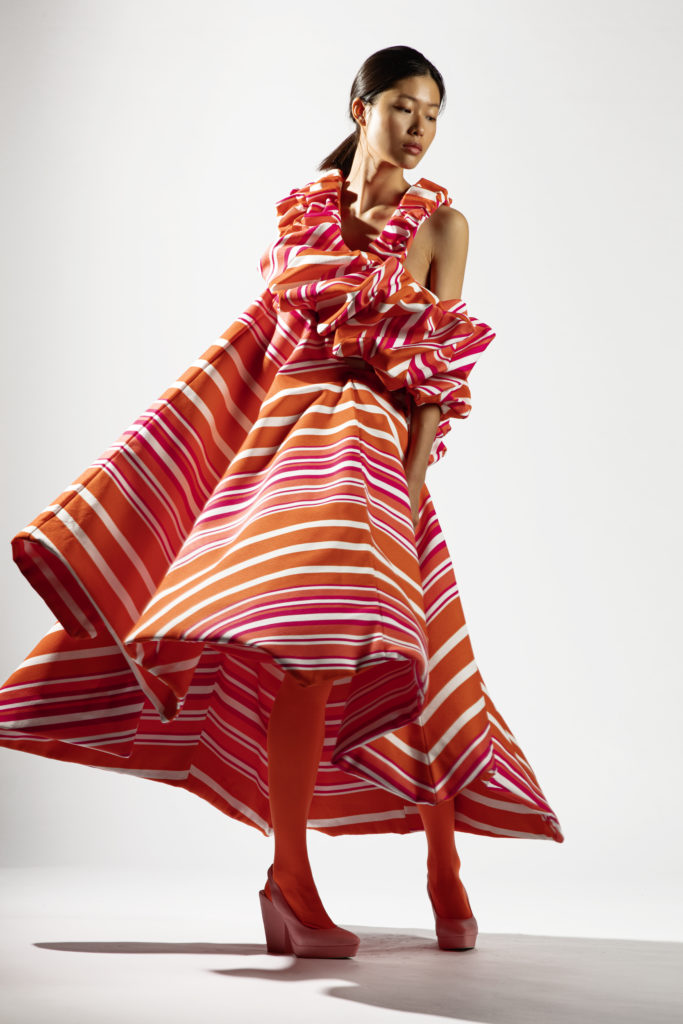 Words: Anthony Corona, BA Fashion Journalism
Edits: Josh Walker & Ellie Dietrich
Photography: Danielle Rueda
Model: Tiffany, STARS Management