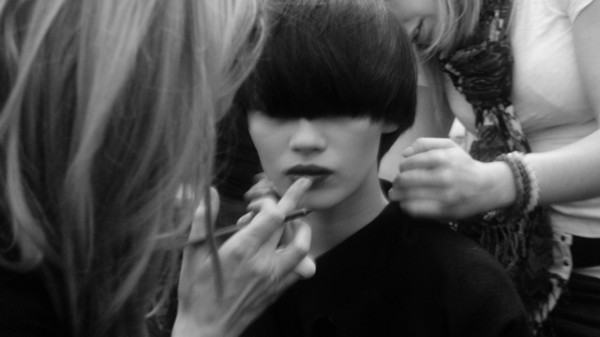 Ranya Mordanova in the makeup chair backstage at our show. Photo credit: Janelle Okwodu for MDC
The people at Models.com did a good blog post of some of the freshest faces in the modeling world that walked at our New York show:
There are plenty of fresh designers showing their wares in the tents this season, but the Academy of Art University show offers up something special. Six talented students ( Beathany Meuleners, Hyo Sun, Marina Solomatnikova, Naomi Sutton, Sabah Mansoor, Stephen Oo ) are given the chance to exhibit their collections, with a full show featuring the best in models. Backstage was a who's who of beautiful faces: Tao, Alana, Edythe, the list goes on. The chosen six students showed a wide array of looks and their talent was evident in each and every piece.
To read the complete story and for a TON of pictures, visit Models.com.