We only have about 5 days until our designers hit Lincoln Center and show their collections at Mercedes-Benz Fashion Week — and they are working around the clock to get things runway ready!
Here are some candid shots taken over the past few weeks of our fearless designers working in the 180 New Montgomery work room courtesy of Cara (and P.S. can you spot tambour beading maestro Robert Haven working with Maria?) :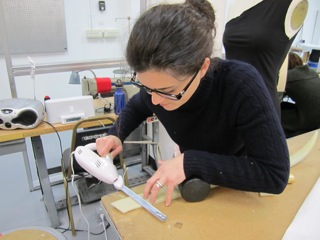 For more info about our New York Fashion Week show, click here.