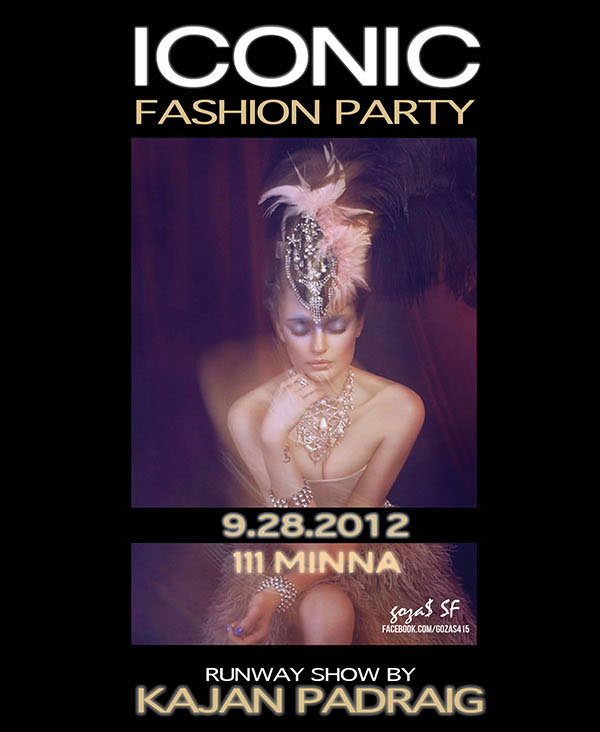 Kajan Padraig is a San Francisco-based womenswear line that was launched in 2010 by designers Kanjana Carlos and Patrick Steber. In just a few short years, Kajan Padraig has become a local favorite, and have even been commissioned to design gowns for the San Franciso Opera Gala. Known for their strict attention to detail, it is their philosophy that a well-made garment has three distinct elements: "Fabric, fit, and design. All three must be present in order for a garment to be of true quality."
On Friday, September 28th they will launch their latest collection at the ICONIC Fashion Party at 111 Minna. Stop by for a drink and stay for the runway show, beginnging at 10 PM. It's the perfect place to start your fashionable Friday night!
Follow the jump for details!
WHEN: Friday, September 28th at 9:30 PM
WHERE: 111 Minna Gallery
RSVP: To KPFashionShow@gmail.com and buy your advance tickets here