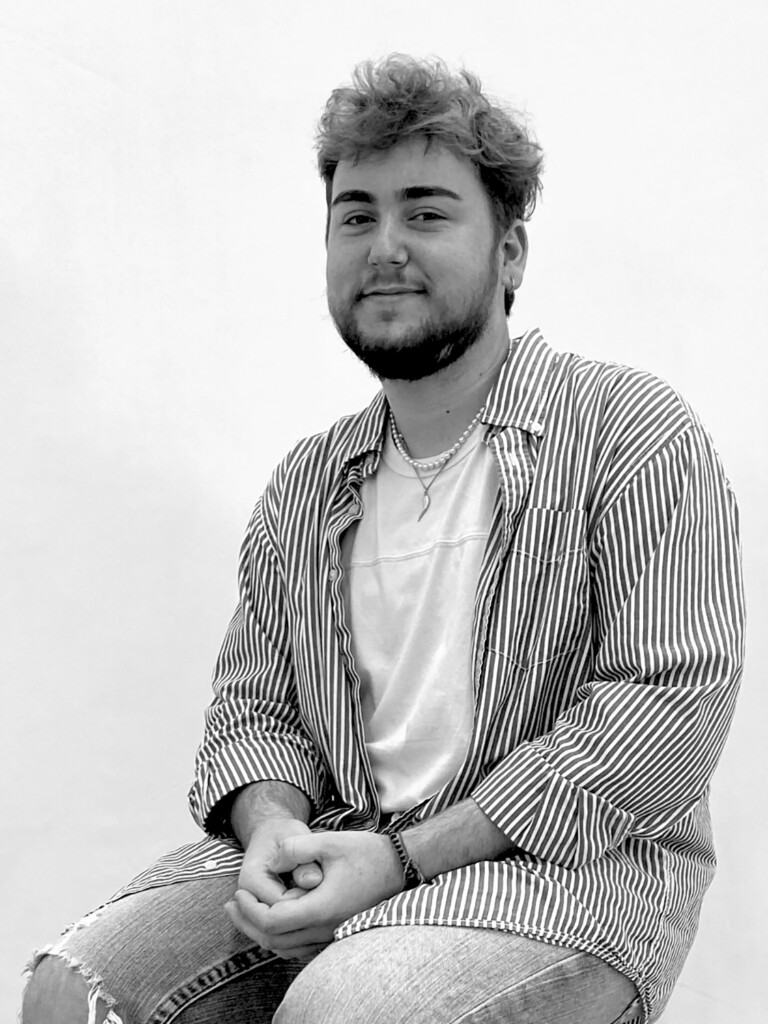 I grew up in a tourist trap beach town in Florida, which has inspired a lot of the projects that I have produced. I first showed an interest in clothes around nine years old. I made my first dress at ten. In 2017, I had an apprenticeship at an alteration shop. After that, I decided I wanted to go into design.
My senior thesis collection is inspired by spending a whole day at the beach from sunrise to sunset. I wanted it to look and feel like the clothes had been made for beach wear. The collection was designed to have multiple layers to look as though the garments were thrown together to create each look. I wanted to design layers so that they could be removed or put back on for comfort.
I think what makes this collection unique is the details that went into making the textiles and how I went about achieving the washed-out look and feel of them. I also created a few of my own textiles and prints. I wanted this collection to be a true reflection of my designs and skills, using a lot of what I have learned while here in school.