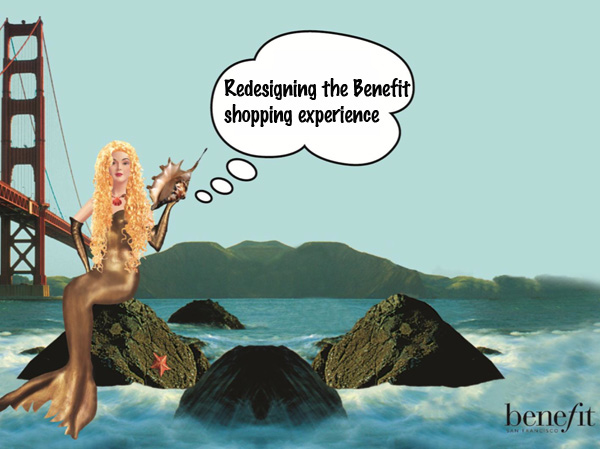 Earlier this year, Benefit Cosmetics approached the School of Fashion, hoping that our students could breathe new life into the brand's store displays. Fashion Merchandising students met with Benefit's General Manager, Aurelian J.A. Lis, in January, and were given their task: Redesign the Benefit Cosmetics displays so that they highlighted new product offerings, incorporated innovative technology, and maintained the brand identity. Students were encouraged to think outside the box and make it fun – to create something that would really entice the Benefit gal.
Three projects were chosen to be presented to the Benefit Cosmetics team. Nerissa Arviana and Dian Sari, Araceli Tostada, and Lita Teplitz visited the Benefit Headquarters and proposed their ideas for revamping the shopping experience.
Nerissa Arviana and Dian Sari's project was chosen by the Benefit team, for its creativity, shopability, and embodiment of the Benefit DNA. They did a truly wonderful job – and we can't wait to see how their innovative ideas are put to use!
Congratulations to all of the finalists – you did a wonderful job!