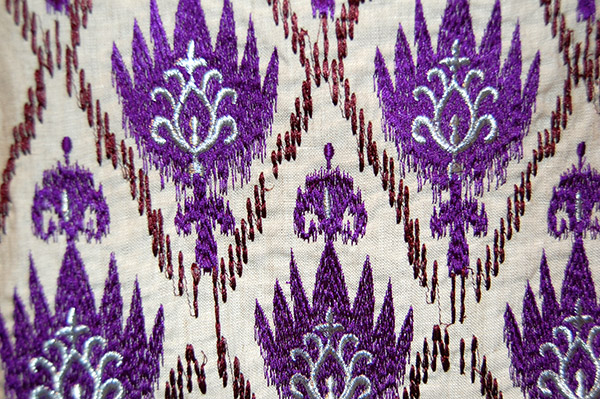 Stunning traditional embroidery on the dresses at Jasmine Box boutique in Jeddah.
Our second day in Jeddah was unbelievably amazing. We were scheduled down to the minute, with plans to visit a number of local boutiques, a tour of Dar Al-Hekma College and a visit with their fashion students. And on Tuesday, we headed out to the Red Sea for some serious R + R. Our visit to the college began with a Q+A with Rasha Khouri, founder of Dia Style, a website and e-boutique dedicated to fashion in the Middle East. It was very interesting to hear about the growing influence of fashion in the region, and the important role that social media has played. It was also great to meet the students at the college, and they were extremely excited to have us visit. Their fashion program is only two years old, but the students are already well on their way to learning the fundamentals of fashion. Several of them presented their work, from moodboards and sketches to original textiles, and it was terrific to see how enthusiastic they all were. Follow the jump to read more!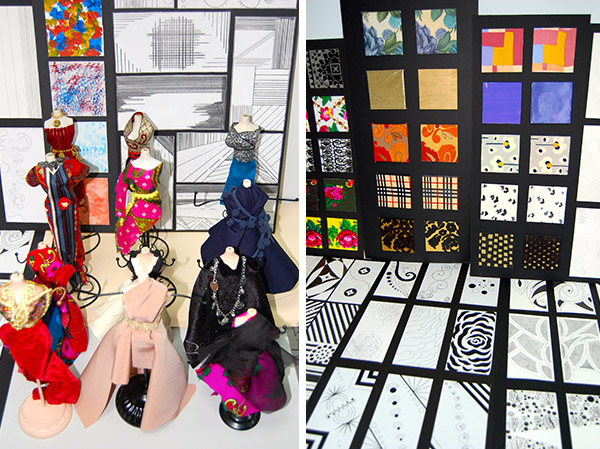 Downsized designs and textile renderings from the fashion students at Dar Al-Hekma College.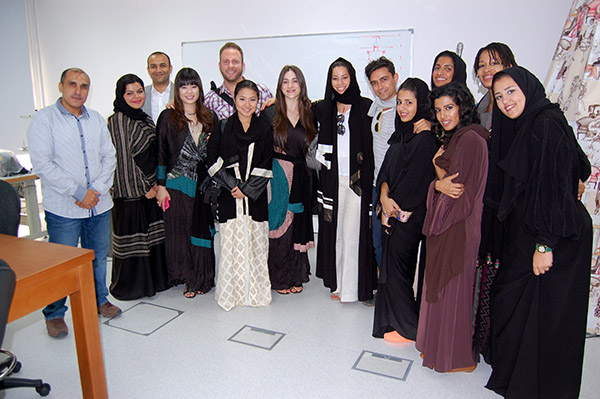 Fashion students – when East meets West.
After our visit, we headed to a number of local boutiques to speak with the owners about fashion in Saudi and the needs of their clients. It was really interesting to see what lines they carried, which varied from American and European favorites to local Saudi designers. Each of the store owners was quick to point out that, though women always wear their abayas (traditional robes) in public, they love to experiment with style in the looks they sport underneath. A highlight of the day was our trip to the shop of Layla Moussad, an interior designer whose eclectic store sold apparel and home wares inspired by traditional Middle Eastern textiles. Stunning embroideries had been applied to a number of pieces – from abayas and thobes (a traditional man's garment) to headboards and linens. She also had an impressive array of antique pieces collected from travels near and far that offered a multitude of inspiration.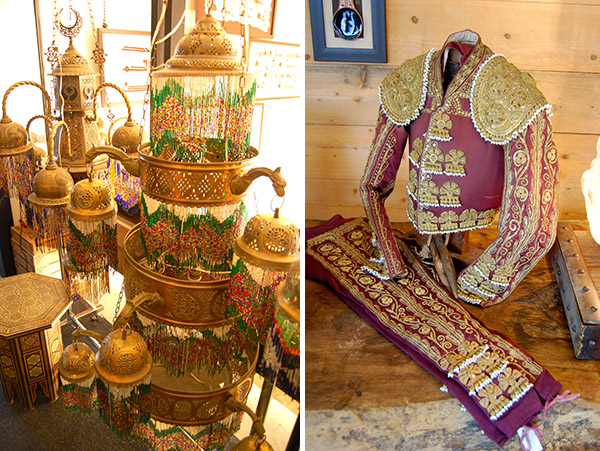 Stunning antiques at Layla Home & Wardbrobe.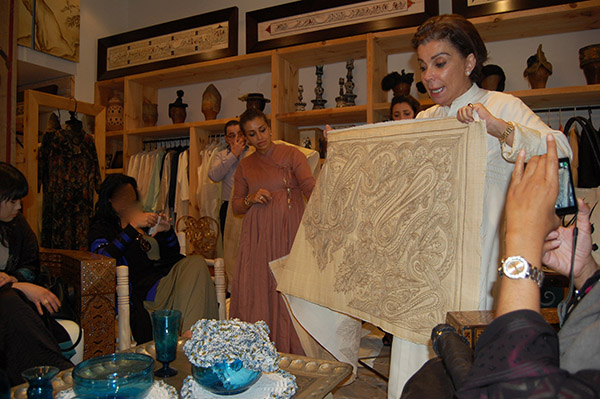 Layla Moussad explains embroidery techniques to the students.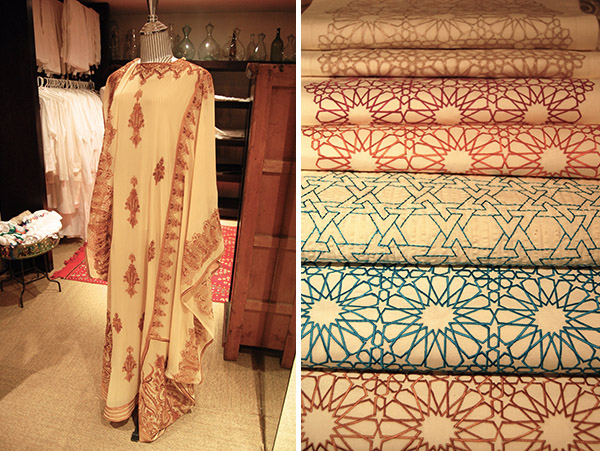 A traditional women's thobe and embroidered table linens at Layla's shop.
Tuesday's Red Sea excursion was unbelievable. The boat took us an hour off the coast to a coral reef, where we dropped anchor for the day. The water was a stunning clear blue and the perfect temperature. The relaxing day was a welcome change of pace, and a great opportunity to re-charge before we head off to our next destination – Riyadh!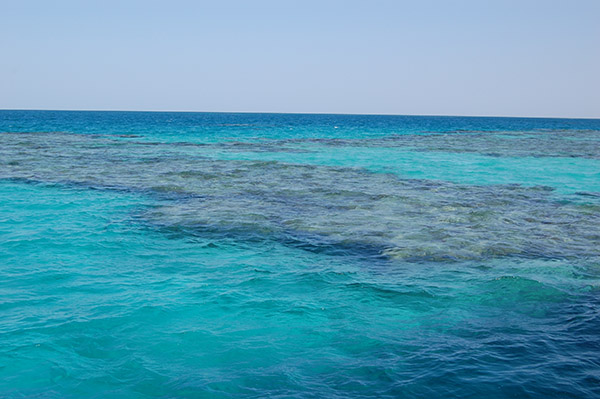 Exploring the coral reef in the Red Sea. Possible color story? We think so. 
Thank you to everyone at Jasmine Box, The Store, Layla Home and Wardbrobe, 3640 Shoes, and Mayass for welcoming us into your boutiques! And thank you to Marriam Mossalli with Niche Arabia for organizing!