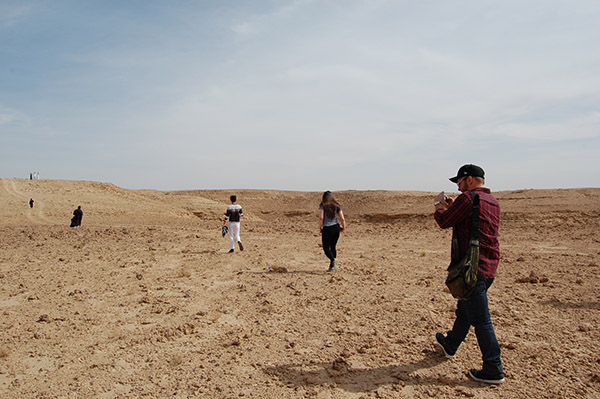 Walking to the Edge of the World.
Our Saudi Arabian adventure for the Harvey Nichols Design Project continued into the desert outside Riyadh. We first drove to the Edge of the World – literally the edge of a massive cliff – what many consider the "Grand Canyon of Saudi." It was beautiful to look out over the landscape from our elevated vantage point.
After a number of pictures, including the obligatory jumping photo (how could we not?), we continued to a wild life preserve. The preserve was home to a number of animals native to both Saudi and African countries just across the Red Sea. It had been instituted to save animals that were endangered due to over-hunting and development. We saw beautiful Arabian horses, several species of antelope and gazelles, and ended the tour in the lion's den. We saw two beautiful female lions, one of which was actually albino with the most stunning light eyes. And just as we were pulling away, the male lion came to the gate, curious about our intrusion.
Follow the jump to read more!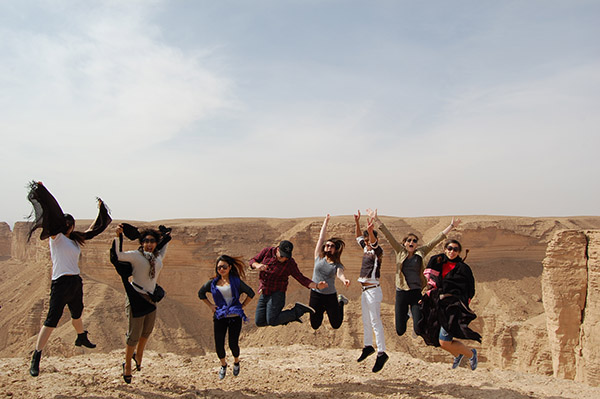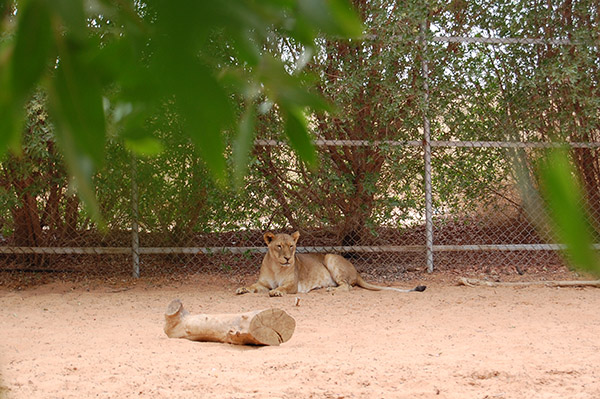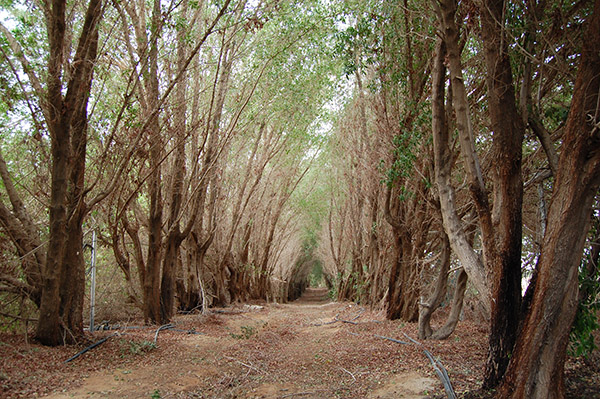 Getting in touch with nature at the wildlife preserve. 
We drove further into the desert to a traditional Bedouin campsite for lunch. Tents and mud houses are set up for the winter season, when city-dwellers head out to the desert for the weekend to live as their predecessors had for centuries. We were surrounded by nothing but rolling hills of sand, a very humbling feeling. We sat on rugs and sipped tea and Arabian coffee and munched on dates (a favorite Saudi snack) as lunch was prepared.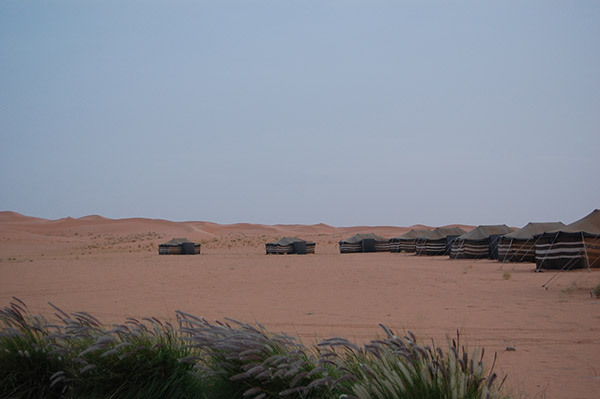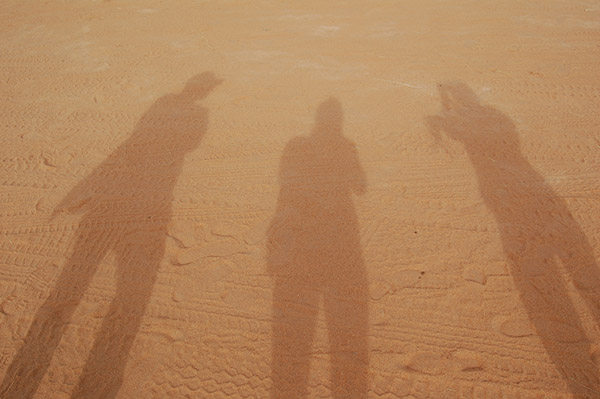 Several young women had joined us, and the students spoke with them about their style and what they like to wear. One of the young women, Nawaher Alsaud, is actually an online student in the School of Fashion. Many of the women dress very similarly to women in the U.S. and Europe – jeans and t-shirts – which they wear under their abayas. One thing we've learned that is very important to Saudi women is comfort.
As the sun began to set, it was time to pack up and head back to the city for our last night in Riyadh.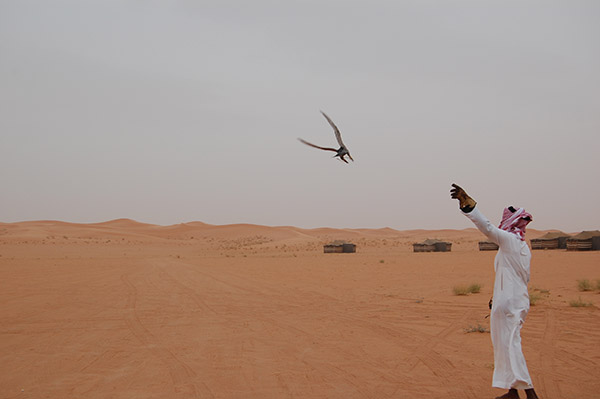 Trained falcons at the Bedouin desert camp.