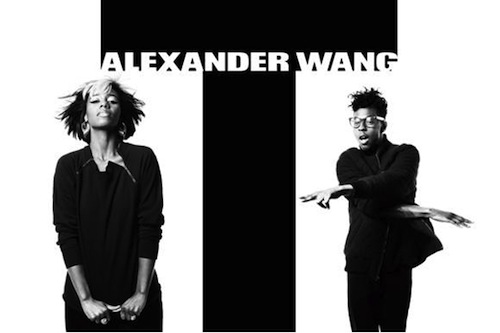 Part dance hall, part hip-hop, part electronica, part R&B and part everything else, Santigold has been making waves in music and in fashion. First, she made it hot with rapper Rye Rye in Prabal Gurung's resort 2012 video:
Now she has moved on to due a campaign for the Fall 2011 collection for T by Alexander Wang. The song features Santigold and Naeem Juwan of Spank Rock breaking it down to a remix of her single "Go." Check it out:
What other musician/fashion designer campaigns do you like?
[Source: Refinery29]