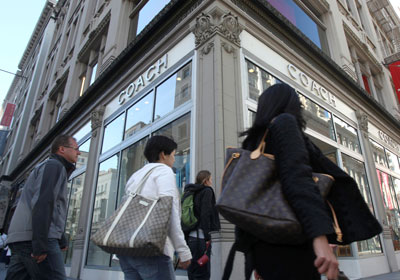 AP Photo/Jeff Chiu
Forbes.com decided to put out a list of the top 10 most stylish cities in the world – and lucky for us, San Francisco (the home of our lovely university) lands at number 9.
Here's what they had to say:
When it comes to fashion, San Francisco's biggest asset may be its breadth of second-hand and vintage boutiques. Shoppers will often find hand-me-down Chanel, Yves Saint Laurent and St. John pieces in the thrift stores on Fillmore in the tony area of Pacific Heights. But product design is what really puts the Bay Area on the style map. It is, of course, home to Apple, a leader in the industrial design community.
I agree with how we are one of the leaders in the industrial design community considering the mack daddy of all computers, Apple is based in the Bay Area. As for the vintage shopping, I can never find any high-end labels at any vintage stores. I must be going to the wrong places.
Other cities included on the list were Barcelona, New York, Tokyo, and, of course, Paris. Click here to see the entire list.
Perhaps the Academy of Art University has a lot to do with this…I'm just sayin'.
What are your thoughts?