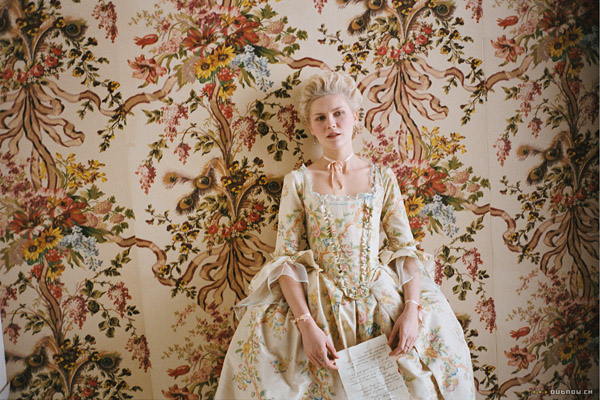 A scene from Sofia Coppola's Marie Antoinette starring Kirsten Dunst. Playing on Sunday, April 8th.
This year, San Francisco is getting it's very own fashion-centric film festival – appropriately named (what else) the San Francisco Fashion Film Festival! The festival, founded by three local fashion bloggers, will present a curated selection of independent, documentary, and dramatic films that provide a new perspective on what it means to be stylish in the cinema. Think classics like Barbarella and Ziegfeld Girl, and new comers like Miss Representation and Marie Antionette. The festival will be held on April 7th and 8th at the Roxie Theater – you can check out the full schedule and buy tickets here!
They are also having a few pre-festival events that you won't want to miss! A seminar on Disposable Film 101 on Sunday, March 25th and a screening of Falbalas in conjunction with The Fashion World of Jean Paul Gaultier: From the Sidewalk to the Catwalk on Friday, April 6th.