MFA Fashion Journalism students attending a special screening of Jane Eyre earlier this month. The screening also included a Q&A with the director and star of the film. Here is a special report on how it went: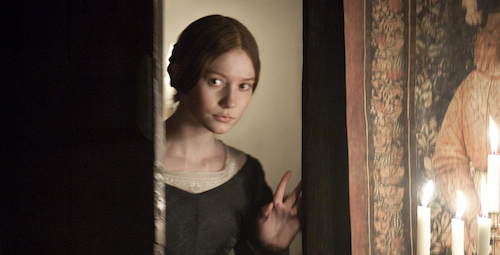 The San Francisco Film Society screened the latest adaptation of Charlotte Brontë's classic, Jane Eyre, at the AMC Metreon earlier this month. Oakland-born Cary Fukunaga directed this version that stars Mia Wasikowska (The Kids Are Alright) as Jane Eyre and Michael Fassbender (Inglorious Basterds) as Mr. Rochester. Judi Dench also stars in the film as Mrs. Fairfax. Following the screening, Fukunaga and Wasikowska held a 30-minute Q&A session with the audience.
Follow the jump to read more.

With almost 30 adaptations of the novel, it can be difficult to find a new take on the famous story. Fukunaga adjusts the personalities of the main characters, perhaps in light of modern sensibilities. Jane has more spirit and Mr. Rochester is less physically imposing. Fukunaga also mixes up the chronology of the story, helping modern audiences hook into the key points of the story rather than waiting patiently for them to appear.
Omar Moore, local film critic, hosted the Q&A session and took the first pass at questions for Fukunaga and Wasikowska. Most of the questions were standard fare, such as references to Wasikowska's ballet training and the restrictiveness of the costumes. Interestingly, those costumes were cited as one of the biggest challenges for the film – not just for the actors, but for the delay in shooting time as each dress change took one and half hours. The duo also discussed the hilarious and literal animal attraction of horses to Fassbender during the filming.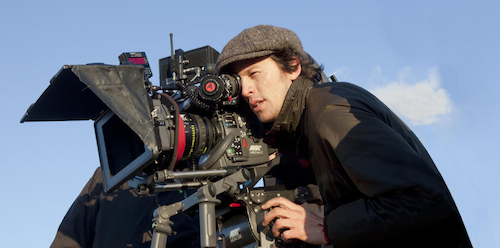 Fukunaga also discussed the ease with which he received funding for this film and his previous film, the critically-acclaimed Sin Nombre. In both cases, Focus Films approached Fukunaga, rather than the other way around. Perhaps winning best director at the 2009 Sundance Film Festival, among a bevy of other awards, is all the evidence Focus Films needed to support this project.
Jane Eyre opens in San Francisco theaters on Friday, March 18.
— Yasha Stelzner, MFA Fashion Journalism