In a season where grandiose and embellished garments appeared to dominate an abundance of collections, it was soothing to see a designer return to the simplicity and grace of classical silhouettes. After a short hiatus from fashion week, Ryan Roche returned to the New York Fashion Week docket to present a chic runway collection featuring both womenswear and menswear. Although this minimalistic approach has become somewhat of a niche for her, Roche's showing at the event was classic-made-modern, sophisticated, and bold.
With the curtains drawn in the studio, the room faded into pitch black. As the bright white lights illuminated the runway, the modern dancer Leal Zielińska provided a thematic visual interpretation of the soon-to-come collection both artistically and sartorially. In her notes, Roche says that the work is, "My technicolor Idaho Prairie." 

The spectrum of monochromatic separates is paraded from whites and beige to greys and blacks; interspersed throughout, these neutral colors are juxtaposed with sparks of mustard yellow, olive green, and pigmented red. Roche has already amassed a significant following, among them Angelina Jolie, who seems to adore the staple pieces found in most of Roche's collections—the fitted slips, chunky cashmere sweaters, and clean-lined trench coats. While these signature pieces are expected from Roche, it was the flamboyant color, mingled throughout, that gave a new look and insight into this designer's future.
Upon returning to the NYFW stage, it was only fitting that, in addition to the evolution of her undeniably polished designs, Roche wowed with another debut—a collection for men. Roche and her husband, Garret, furthered the Roche label by developing menswear. Garret, who is the primary designer for this venture, stayed true to the inspiration and vision of the Fall/Winter 2019 collection. The simple, clean lined trousers, bulky cashmere sweaters, and fitted turtlenecks were mimicking the same tonality as the womenswear garments. While there were fewer men's garments in comparison, it seems to tease the fashion industry with what can be expected from the Roche line.
From collection to collection, Roche, a 2003 alumna, continues to evolve and refine the inspiration that started it all.  The motivation of the collection is felt and seen by her childhood in Idaho. Her creative output translates this into modernizing the traditional silhouettes, the woven details of a cashmere sweater, and emphasizing the inconspicuous subtleties found in design.  It tugs on the heartstrings by conveying that the simple, mundane, and beautiful within the world, are all too often overlooked.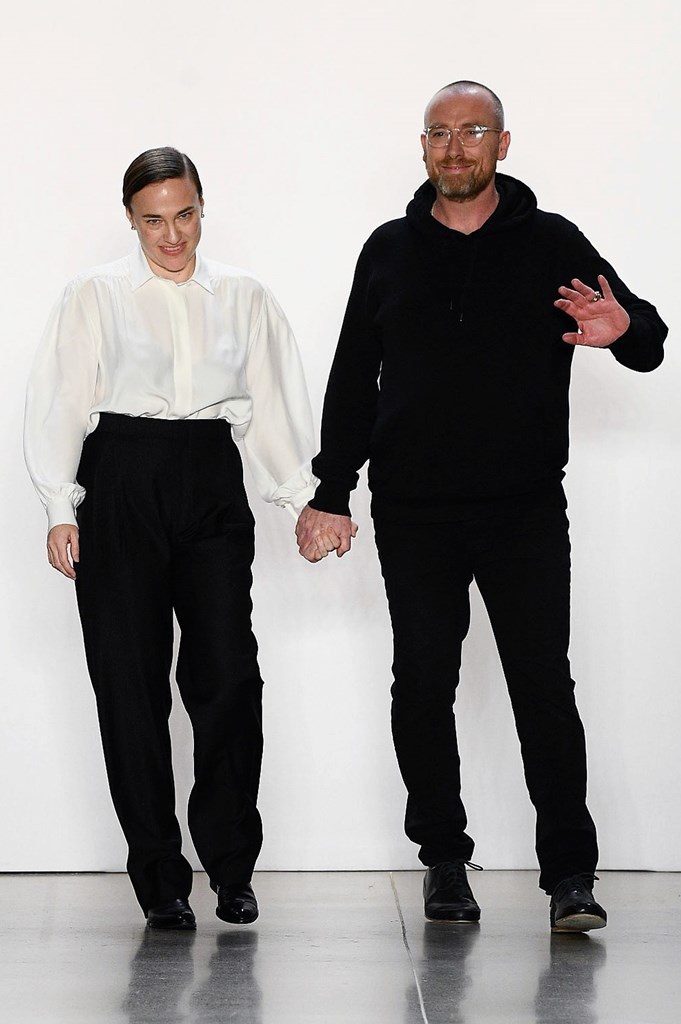 Text by Jordan Stone, MA Fashion Journalism
Photos courtesy of Ryan Roche