Lights. Camera. Catwalk.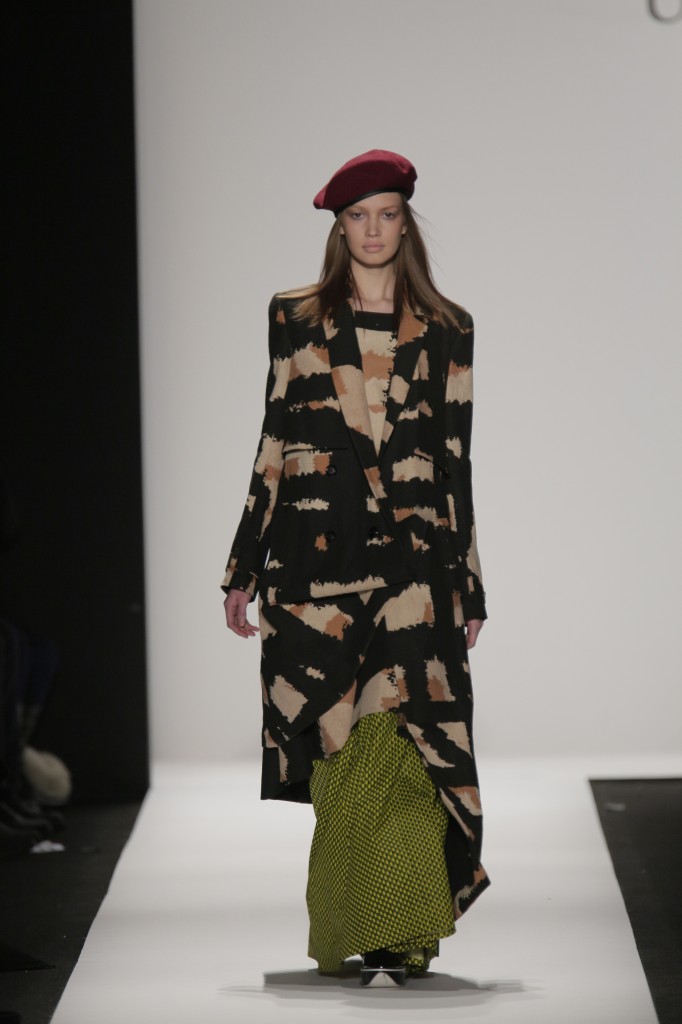 There was a strange sort of magic culminating in Emmanuelle Ciara's Jones debut collection. Perhaps it was voodoo. The ancient, mystical Afro-Caribbean practice which took its form in the threads of Ghazaleh Khalifeh's African inspired textiles, and what to make of those brush stroke fabrics? They're evocative of the late Jean-Michel Basquiat, the famed New York City painter known for playing with suggestive dichotomies such as wealth versus poverty, integration versus segregation, and inner versus outer experience in his work. From the black berets to the militant swag, this collection might just, "Put A Spell On You".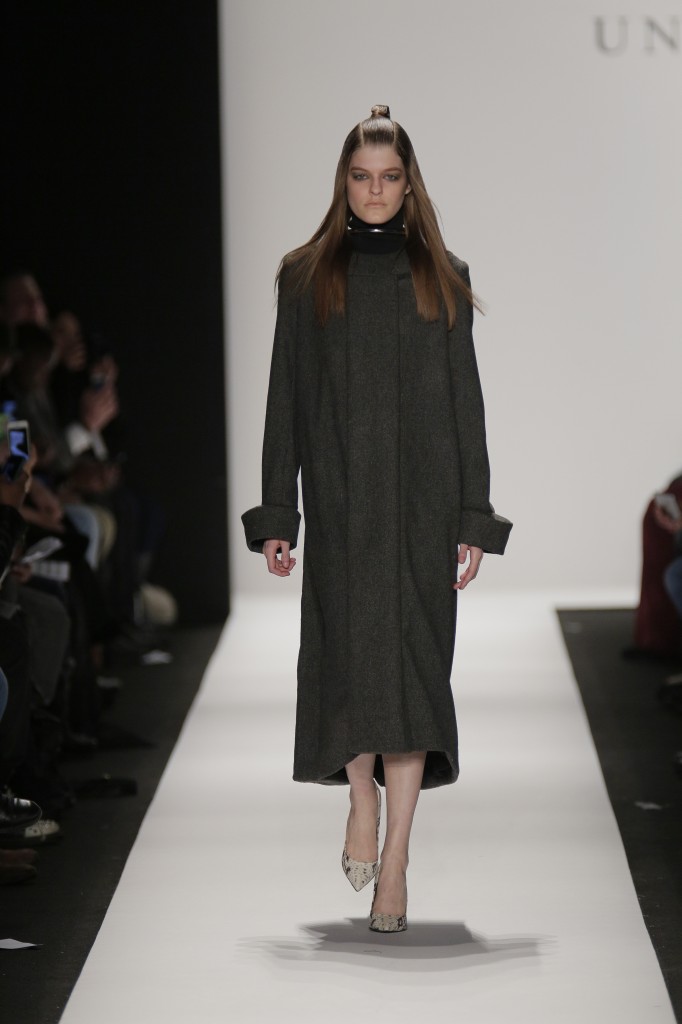 Like a Manhattan skyscraper Christian Willman's woman stood tall. As for adjectives to describe the collection, there is a whole laundry list; clean, sleek, modern, elegant and futuristic to name a few. Inspired by installation artist Matt Calderwood, Willman's sleeves were sharp enough to cut your throat and brazen enough to lie on the backs of many a hard edged, Park Avenue power players.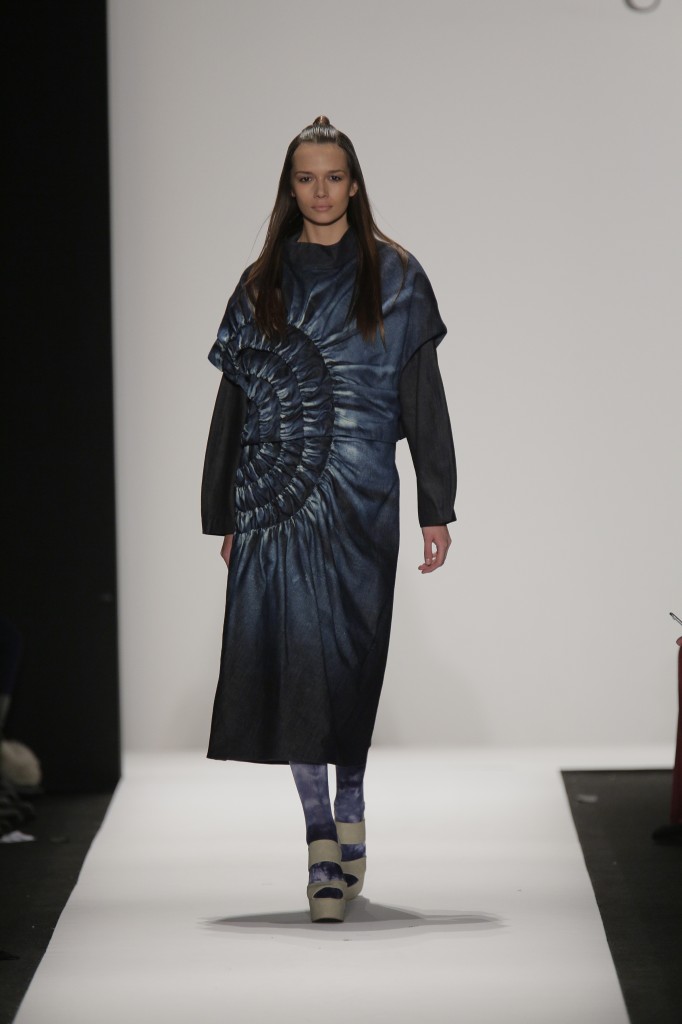 The work of Xiaowei Liu and Stella Xingyu Hu is a lesson in successful partnership. Liu's combination of denim, cotton and leather is inspired by Boro, a type of Japanese indigo patchwork. Xingyu's faux rainbow colored leather tape incorporated in her menswear jumpers were inspired by the Rubik's Cube. Together a marriage of the traditional with the unexpected created something deliciously entertaining to watch and to wear.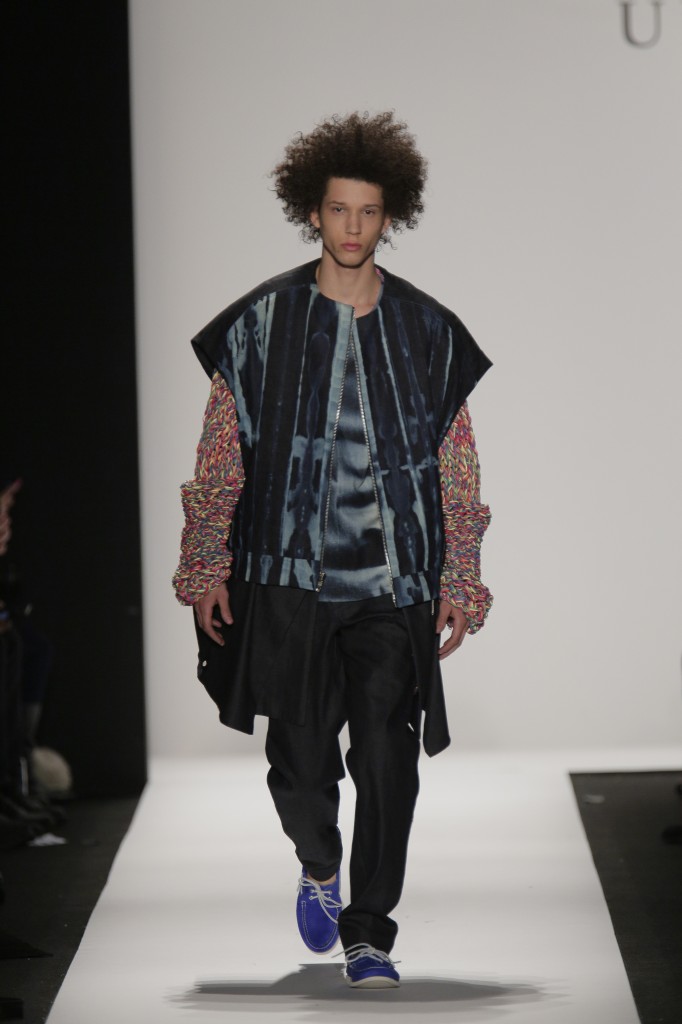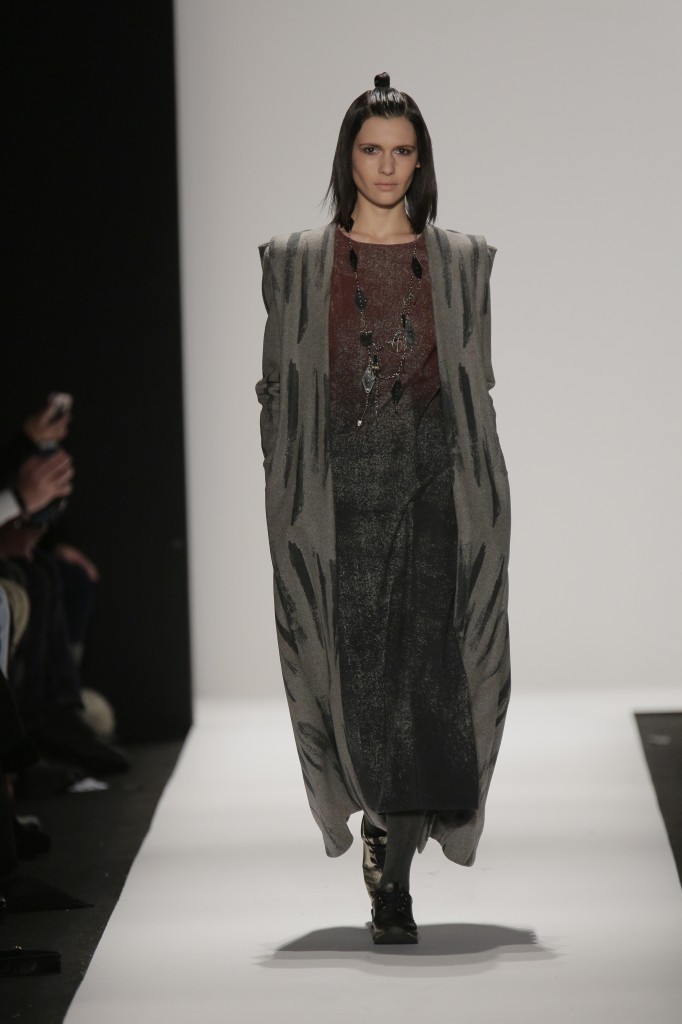 It's to the darkroom for Han Tang, whose wool and silk collection was inspired by the haunting photographs of Italian photographer Yvonne De Rosa. Textile designer, Tam Nguyen, took to creating fabrics, which sought to emulate decaying and chipping surfaces of abandoned houses. The same destitute beauty captured in De Rosa's "Crazy God" series of the dilapidated and forgotten.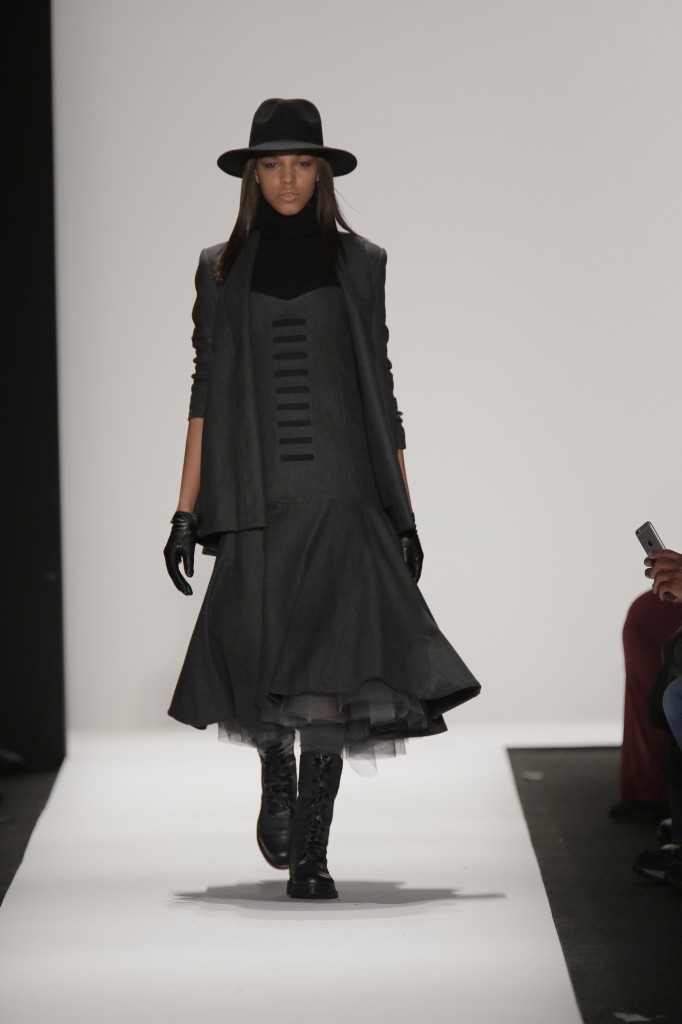 Prepare to be bewitched by Erin A.F. Milosevich's rendition of bohemian couture. Meant to illustrate the balance between movement and restraint, which is portrayed through the juxtaposition of flowing fabric with constructed silhouettes, each look included a handmade crinoline.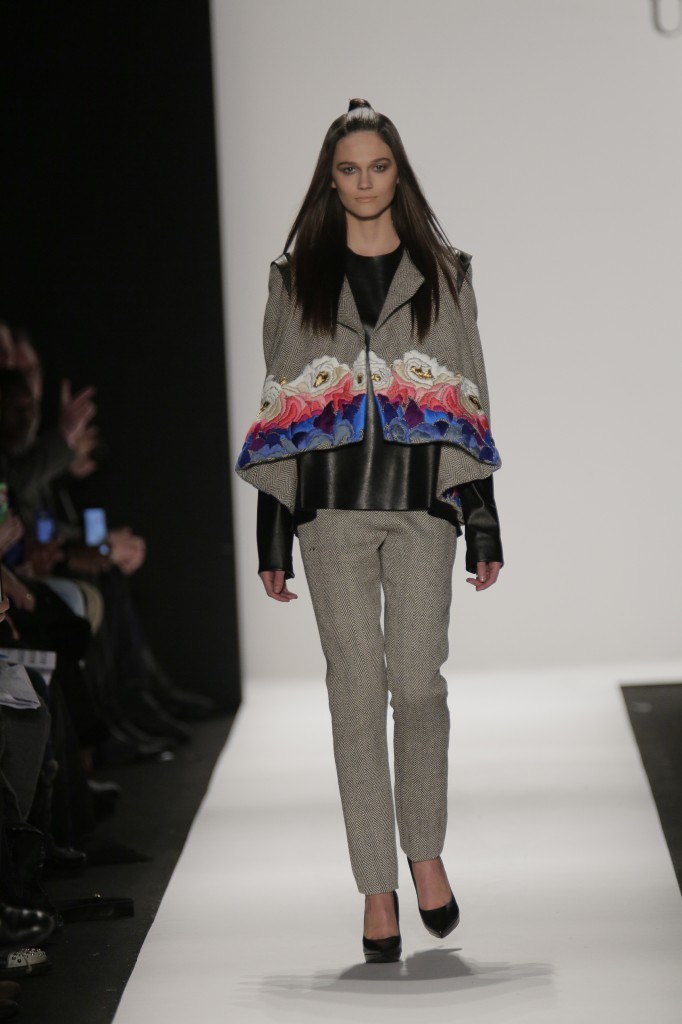 "It's Only Heritage" was the title of Mexican born, Paulina Susana Romero Valdez's ethnic inspired, baroque collection of wool brocade, wool tweed, silk, cotton and hand-dyed leather accented with traditional Mexican embroidery. Two words: aristocratic spice.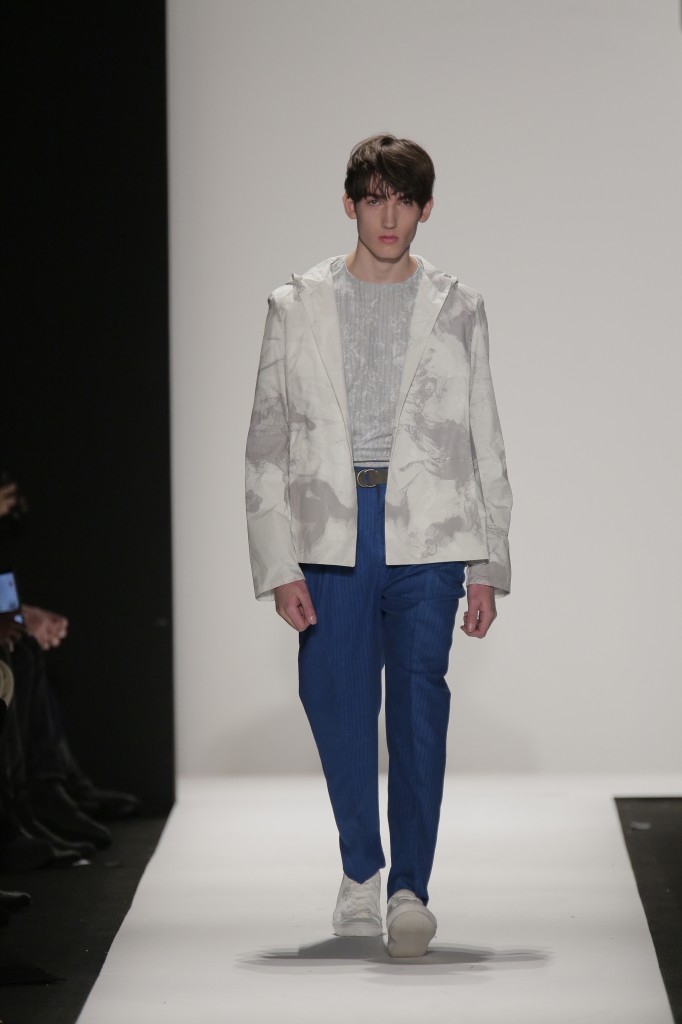 Clear as a vanilla sky, Kevin C. Smith took inspiration from Christo and Jeanne-Claude's 1976 24.5 mile long installation art piece, "Christo's Running Fence". A menswear collection built for the hybrid man. Textile Designer, Andrea Nyberg added satire and sophistication. Her inspiration was as light hearted as the smoke, condensation and dew that were integrated throughout the collection.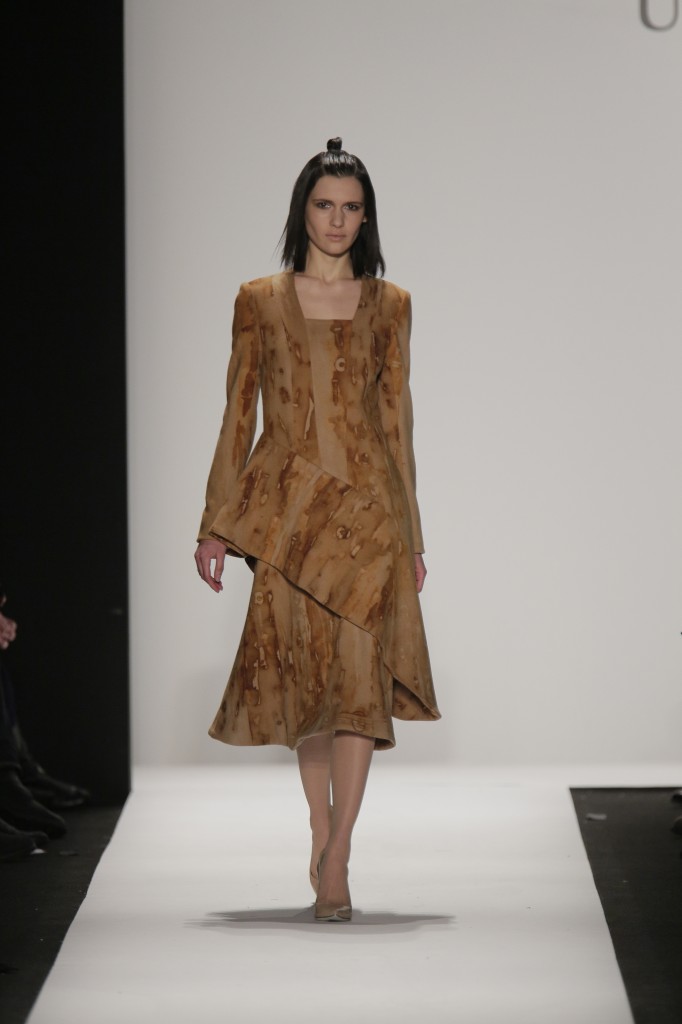 Power and social order lie in the sharp tailoring and rusted prison metal prints of Ozanhan Kayaoglu. Inspired by French philosopher Michel Foucault's use of panopticon prison architecture, one can't help but wonder if this is what Alcatraz muses would look like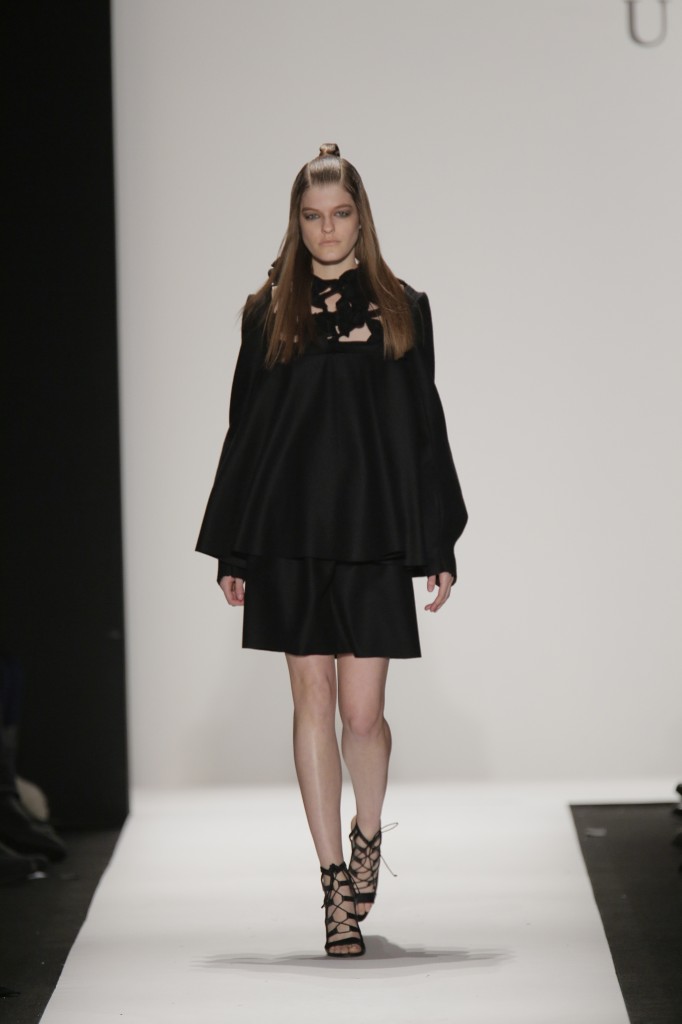 Your eyes do not deceive you. Farnaz Golnam's inventive four-look collection is all it takes to make you reconsider how you've looked at clothes in the past. Like clay, Golnam's mind-bending garments are sculpted to skew your perception of depth and dimension.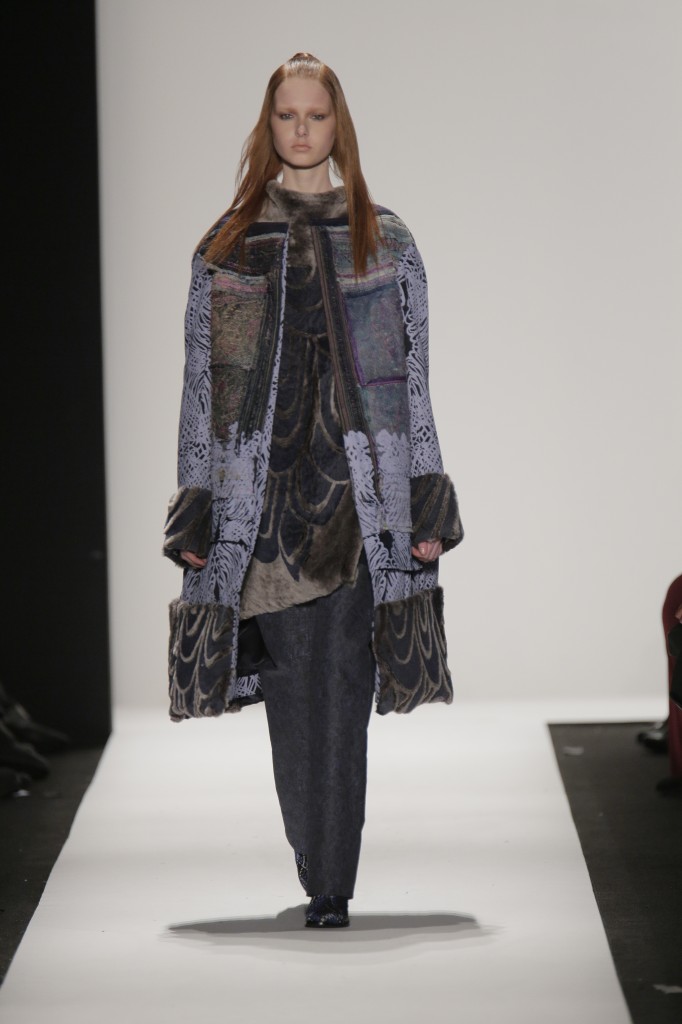 Expressions of oppressive Chinese practices such as foot binding take the form of a cocoon silhouette in Xue Yang and Oom Terdpravat's bold statement on women's rights via colorful embroideries and tribal inspirations.
Fade to black.