Remember that wedding dress competition we announced a while back called Operation Dream Dress? Well, Ronnie Escalante and Tramaine Tillman (two alums) are in the running for the grand prize of $10,000! In addition, their dress could be on the cover of BRIDES, and sold nationwide by David's Bridal.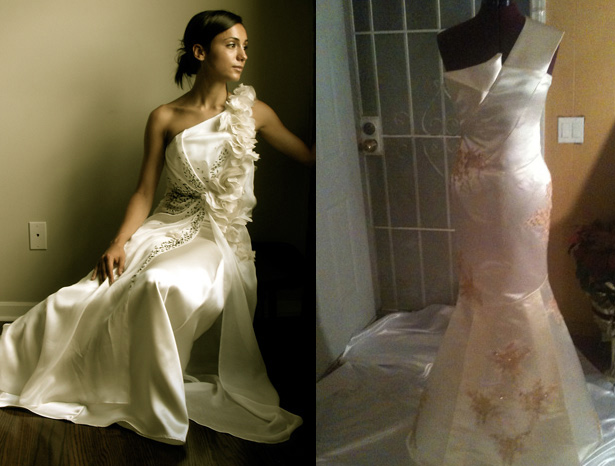 Ronnie's design (left) and Tramaine's design (right)
However, in order for them to win, they must get the most votes! That said, visit www.operationdreamdress.com (click here for Ronnie's dress and here for Tramaine's dress) to vote for them! Voting closes on July 21 so hurry!
Isn't it kind of like American Idol? But instead of singers you're voting on wedding dresses.