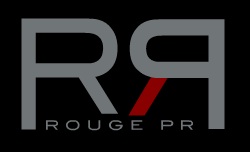 ROUGE PR is a NYC based showroom that offers Sales and PR services to foreign Brands and helps them to get exposure in the US.
They are currently seeking a hardworking, results-driven individual that has strong relations with buyers to take on the role of Sales Manager.
The right candidate will:
– Have a relevant college degree and at least 2 years of relevant experience in the US
– Be proficient in Mac
– Be detail-oriented and organized
– Have strong written/oral communication and interpersonal skills
– Be creative
– Work well under pressure
– Be able to multi-task and have excellent tune management skills
– Have knowledge of fashion industry trends
Duties include:
– Devising Sales strategies for each client on a seasonal basis
– Managing and driving the business from a wholesale perspective for all brands
– Building relationships with Buyers to promote our clients
– Conducting and organizing trade shows
This position might require some traveling.
If you believe you would be the right fit, please email your cover letter and resume to info@rouge-pr.com.
Rogue-PR.com [Official Website]