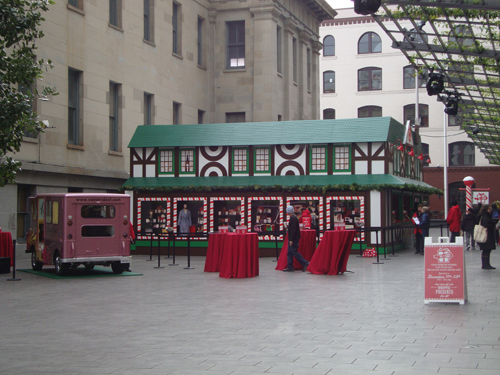 Starting Friday, December 11 you may notice a little gingerbread house in Mint Plaza (between Market and Mission Streets). That gingerbread house is magical place full of goodies and treasures – it's the Target To-Go pop up store.
Included in the mix of 50 products for sale are pieces from the Rodarte for Target collection. Kate and Laura Mulleavy (who were once special guests at our school) created some pieces for the commercial retailer that still have the punky femme aesthetic of the label.
The pop up store will be selling some bow belts and three of the dresses that won't be in stores until December 20 – including this freaky-chic sequin ribcage dress: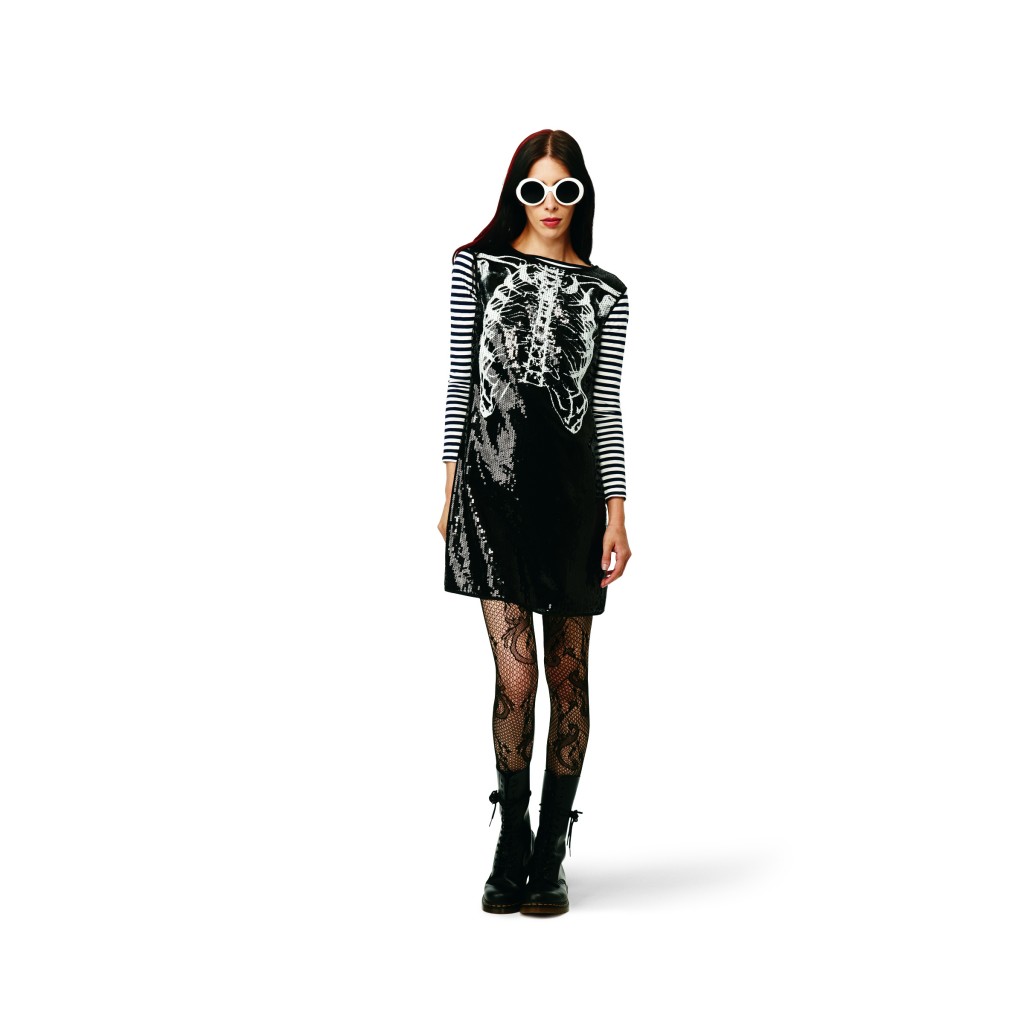 As for the price point for the accessories and dresses – they range from $12.99 for the belts and up to $49.99 for the dresses. And considering it's Rodarte, that's a steal.
If price is still in concern, the Target To-Go team will be planting 500 oversized gift tags around San Francisco starting the morning of December 11. Each gift tag can be redeemed at the pop up store for a Gift Card GiftCard, worth anywhere from $10 to $500. For every Gift Card turned in, Target will donate $100 to The Salvation Army to benefit families in need. If you need clues as to where to find these cards around the city, follow Target To-Go on Twitter: Twitter.com/TargetToGoSF. One of their tweets could possibly lead you to a location of their card and maybe $500 worth of Target loot!
In addition, the store will carry DVDs, scarves, beauty gift sets, toys and electronics (including a Wii Fit!). All organized in the windows by price, the pop up store is probably the best thing ever!
Here are the full details:
WHAT? Target To-Go pop up store
WHEN? Dec. 11-13, open daily from 10 a.m. to 8 p.m.
WHERE? Mint Plaza, between Market and Mission Streets
For all you New Moon fans out there, Kellan Lutz will be in attendance on Dec. 3 to help kick off the opening of the store.
Check out the slideshow for more pics!