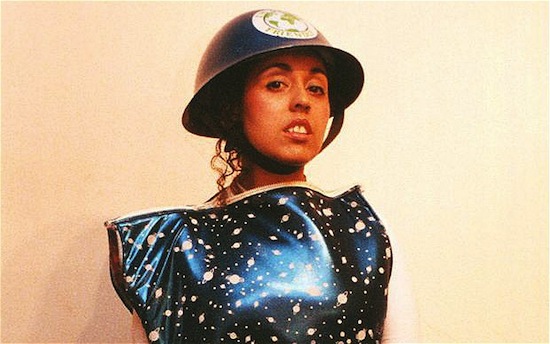 Yesterday, Poly Styrene, the former singer of the punk band X Ray Spex passed away at the age of 53 from cancer.
On Tuesday her Twitter account and her official website said:
the beautiful Poly Styrene, who has been a true fighter, won her battle on Monday evening to go to higher places.
Before Gaga and even Madonna hit the scene, Poly Styrene was pushing the envelope with her fashion sense and her signature style that elevated her to "punk icon" status — even fellow fashion pusher Boy George sent his condolences into the Twitterverse.
Check out this clip from a classic BBC documentary:
Were you a fan of Poly Styrene? What is it about her that you will miss?
[Source: AP]