After months of rumors and speculations Calvin Klein has officially announced Raf Simons as its first Chief Creative Officer. Not since Calvin Klein, the designer, sold the brand in 2002, this much attention has been paid to a changeover. And rightly so, as with Simons we are witnessing a reverse of the trend when American fashion industry would ship out its talent to Paris or London. Simons will be joining the company with his right-hand man Pieter Mulier as Creative Director. You might recognize him from the documentary Dior and I; but until the first collection debuts in September we can only speculate what this marriage between creative giants will mean for fashion-at-large.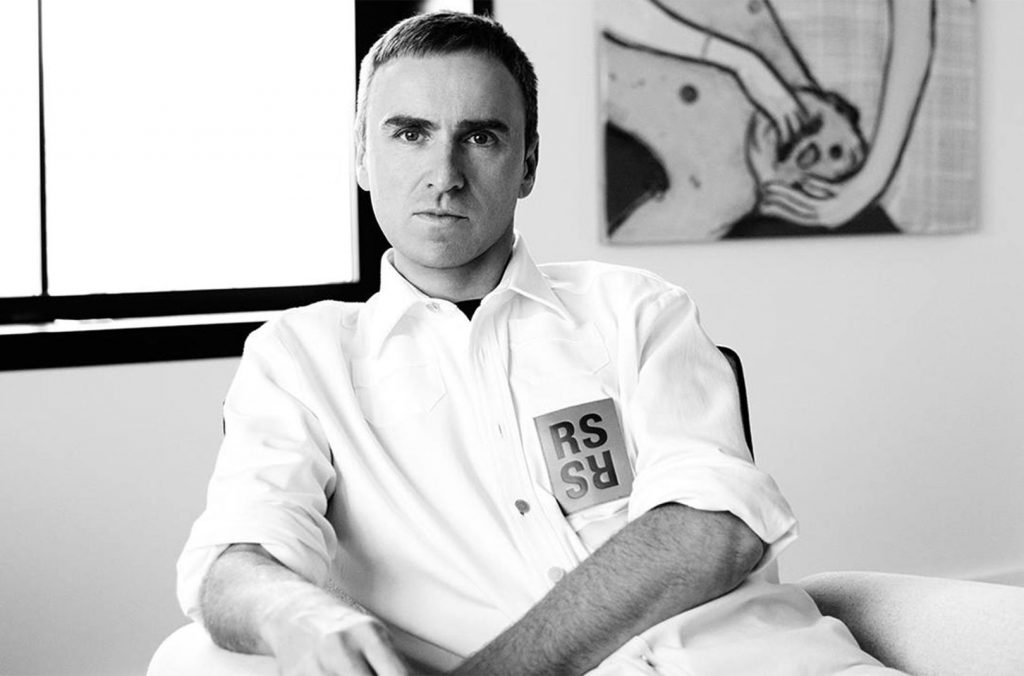 Calvin Klein needs little introduction although his greater impact on the fashion world might be lost on the younger generation. Beginning his brand as a coat maker, it wasn't until the mid 70's that Klein launched a full line of athletic leisure clothing known at the time as "the Calvin Klein look." This 'athleisure' look came to define fashion in America even to this day. The sportswear-chic look is so wide reaching it can even be seen as an influence on Raf Simon's extraordinary tenure at Christian Dior. Men even began appropriating the look of the then womenswear-only Calvin Klein label leading to company expansions in the 80's. The expansions coincided with the now infamous advertisements for Klein's denim label, seen as blatantly perverted at the time. Although now, you'd be hard pressed to find an underwear brand that doesn't package its product like a vintage Calvin ad, stuffed white briefs and all.
Raf Simons by contrast didn't launch his menswear-only brand until 1995. Coming from a background in furniture design, Simons pioneered the look of the skinny black suit and cast models from the street— a punk move at the time although, now, nearly every designer label has cast non-models at least once —many of whom were known for their counterculture or androgynous looks, the epitome of anti-fashion in the 90's. Though his brand remains menswear focused with no plans on launching a separate women's collection, Simons has taken interest in the women who buy his collections. In his own words, he has expressed a lingering interest in what lies between the gender binary. He believes the Raf Simons is "a brand that pushes fashion forward and that means that automatically there is more experiment to it… Although we are still defined really as 100 percent Raf Simons men's only, we have women clients, women buying and wearing our clothes which is very exciting for me."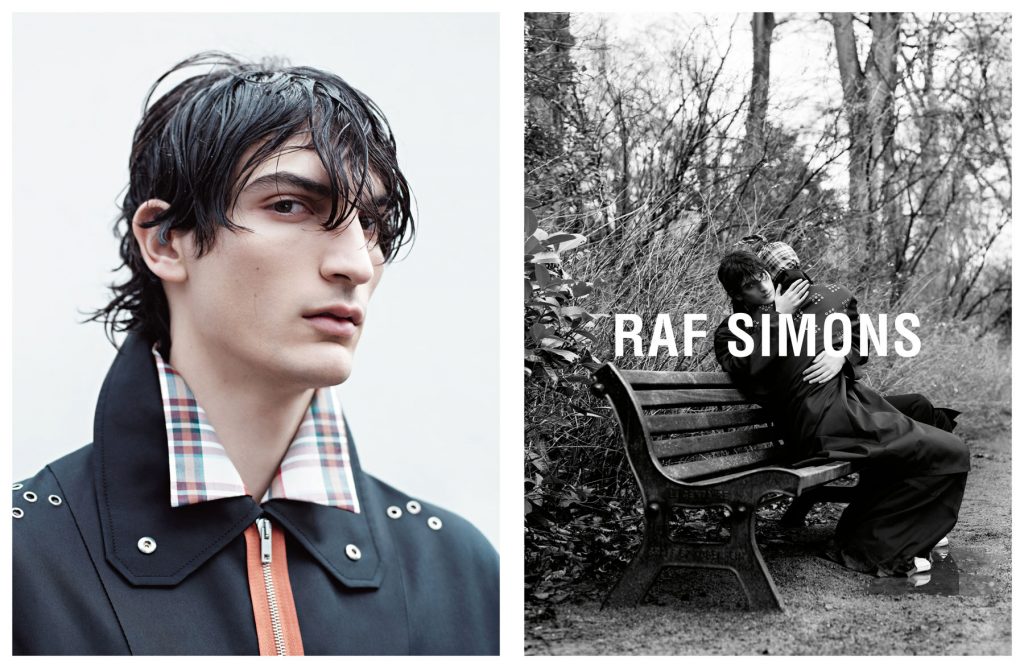 Though his tenure at Dior was short lived, it has sent shockwaves through the industry similar to Calvin's original "athleisure" look. Even at a brand that praises high heels and wasp-waisted hyper femininity, Raf still managed to blur the lines between gender to a certain degree, lending a futuristic vibe to the storied label. But what does this mean for the future of Calvin Klein?
Raf has been given a large amount of creative control over Klein, something he wished for but was denied at Dior where he was only given control over womenswear runway and pre-collections. Now at Klein, both men's and women's collections, ad campaigns, store design, packaging and even the home decor line will have to answer directly to Raf. Even before announcing the new creative director, the brand merged all of its diffusion lines under one eponymous label. Other brands have been unifying their collections too (Gucci, Burberry, Marc Jacobs to name a few) and unsurprisingly this has led to a natural meshing of feminine and masculine aesthetics into an exciting gender-neutral type. Calvin Klein already has history with a nearly genderless aesthetic, even launching the world's first genderless perfume in 1994.
Will Raf push the gender neutral designs even further at Calvin Klein? Will we see a women's and men's collection combining Calvin's comfortable sportswear with Raf's futuristic empowered women at Dior? No one knows for sure what to expect when such iconic designer and icon brand unite under one roof, but everyone will be watching come September.
Check out the announcement made on Calvin Klein's instagram here.
This story was produced as part of FSH/LA 218 Blogging Content Creation & Promotion course. Originally published on hurlfashion.tumblr.com.