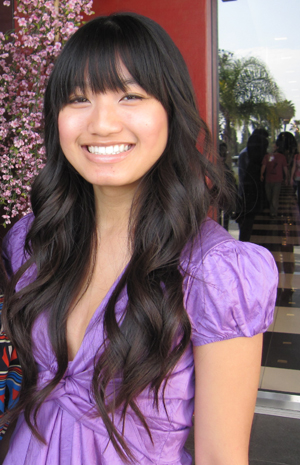 Name: Jessica P. Ly
Where do you live?
Cypress, CA located in northern Orange County
What is your area of study?
BFA in Fashion Design
What is your current occupation?
 I am a full-time student as of now, but I've been looking for a part-time job for months!
If you were to die and come back as [a fashion icon], who would it be?
I've always admired the style of Rachel Bilson. She is so adorable and always looks put together. Her style is fun, flirty, and a good mix between girly and tough. Plus, she's 30 now and still looks about 18!
What is your most treasured possession?
My health and my book collection. Couldn't live without them!
Which talent would you most like to have?
I wish I could sing! I still do it all the time, but it would be a lot better for me and for others around me if my singing voice actually sounded nice.
Which [items in your closet] do you most use?
Definitely my favorite jeans. I have 2 pairs of the same ones since well-fitting pants are hard to find. And I am currently wearing this army green military-inspired jacket that I wear with everything all the time.
Follow the jump to read more!
What is the quality you most like in [yourself]?
I like that I am very loving, passionate and honest.
What do you consider your greatest achievement?
Following my heart and taking the risk of coming to Academy of Art University to study fashion design. It was the scariest thing I've ever done, but I am so happy I did it. My life is forever changed and I can't wait for what else I will achieve during my time here and beyond!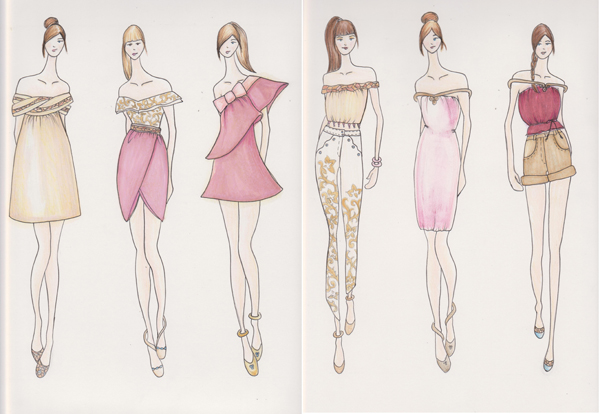 Jessica's collection for Design 1.
For more Proust [Fashion] Questionnaires, click here.