When Jean Paul Gaultier visited the School of Fashion a few weeks ago, Flore Morton's styling students set up a JPG-inspired photo shoot to show the designer as he toured the school. Today, we've got a few of our favorite photos from the shoot, which was seriously awesome. Monsieur Gaultier was thoroughly impressed by the whole production – from the styling and the clothes, to the hair and make-up, and even our choice of fabulously androgynous models. The finished images are amazing so we wanted to share them with you!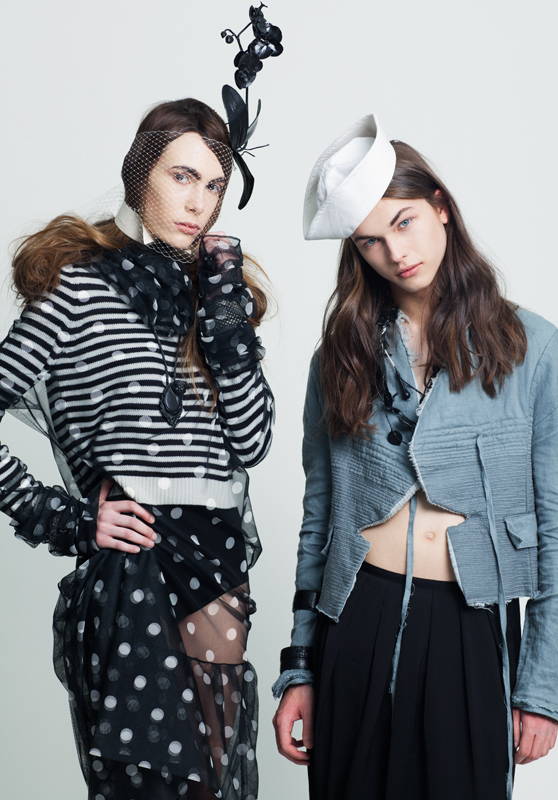 Follow the jump to see more!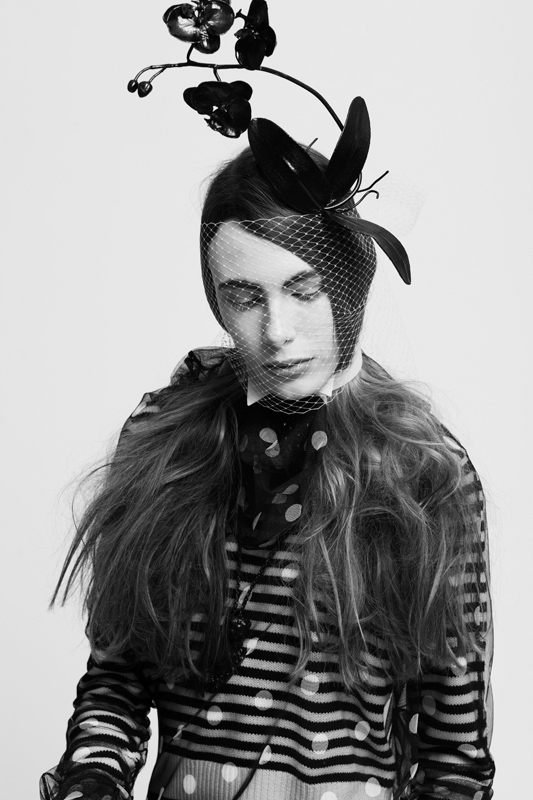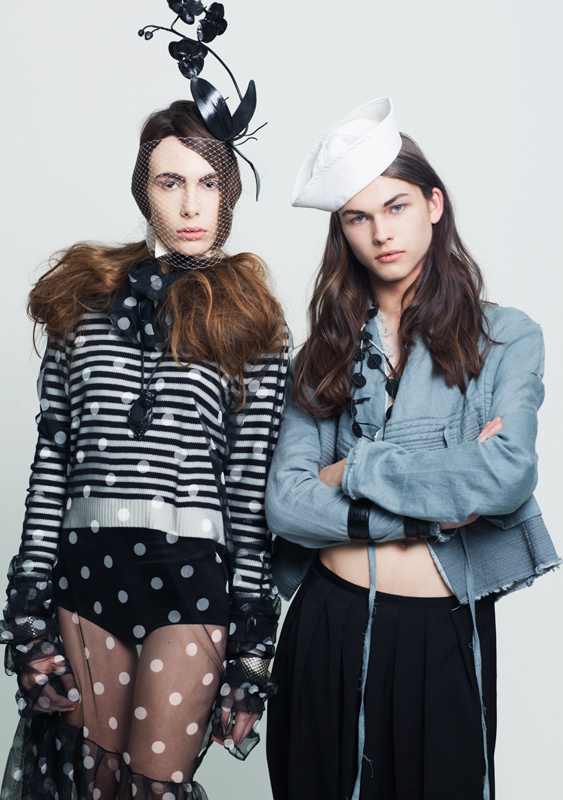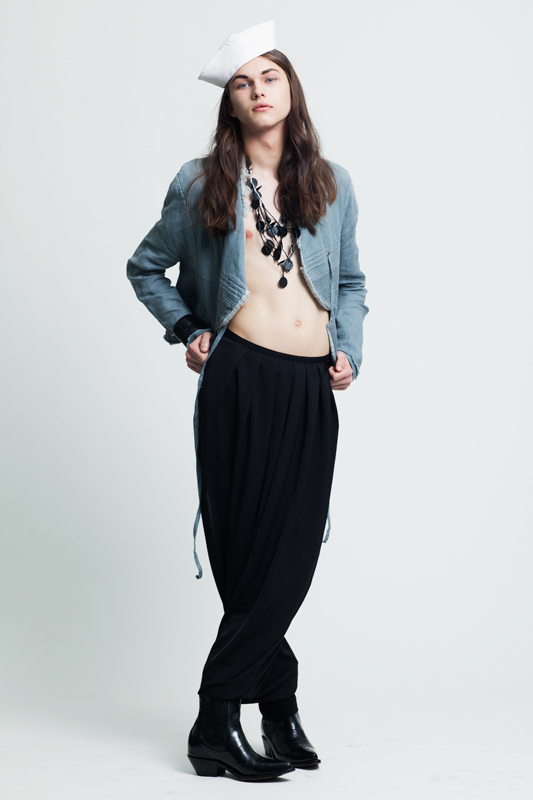 Photo Shoot Credits

Stylists
Flore Morton, Styling Instructor
Kate Henderson, BFA Fashion Merchandising
Phyllis Smith, BFA Fashion Journalism
Jessica Mongeau, BFA Fashion Design
Shannon Crittenden, BFA Fashion Merchandising
From the FSH 478 Editorial Styling class.
Photographer
Carolina Ramirez, BFA Photography
Models
Bryce Jamison, JE Model Management
Logan Link, JE Model Management
 Make-up and Hair
Preston Nesbit, at Aubri Balk Management
Bryce Wears:
Linen jacket, Juhyun Park, BFA Fashion Design
Necklace, Daniel Odisho, BFA Fashion Design
Japanese apron, pants, hat and cowboy boots, stylists' own.
Logan Wears:
Polka dots tulle dress, Urshika Kapoor, MFA Fashion Design
Necklace, Daniel Odisho, BFA Fashion Design
Black panties, striped sweater, spray painted orchid, white tulle, shirt collar, black earring, metal bracelets, leg warmer and pumps, stylists' own.