Mark your calendars for November 7th! Project White Elephant's new collection is launching at Shop 657!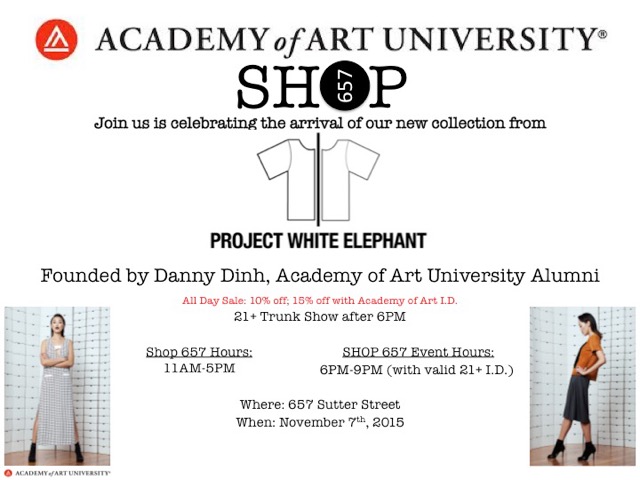 Project White Elephant is a San Francisco based apparel brand, founded by the talented Danny Dinh, an alumnus of Academy of Art University School of Fashion. "By definition, a white elephant is a possession that is useless or troublesome; especially one that is expensive to maintain or difficult to dispose of," Dinh explains on his site. P.W,E collection is chic, modern, edgy yet simple, definitely a perfect brand for women who love to make a statement with their outfit. Dinh proudly designs all of his collections here in San Francisco and manufactures them in a private studio in Ho Chi Minh city, Vietnam.
For the new collection, the brand is collaborating with Shop 657 to host a trunk show on November 7th from 6-9 P.M. The event is sponsored by Redbull, where beverages will be served for attendees.
Written by, Taufik Marasabessy, BFA Merchandising.