September 10th on Fifth Avenue at 59th Street.
Another High Alert Day in New York! There were more parades, maybe less fashion, as trade union members strutted down their runway. The police were in their element and so were visitors to the Plaza.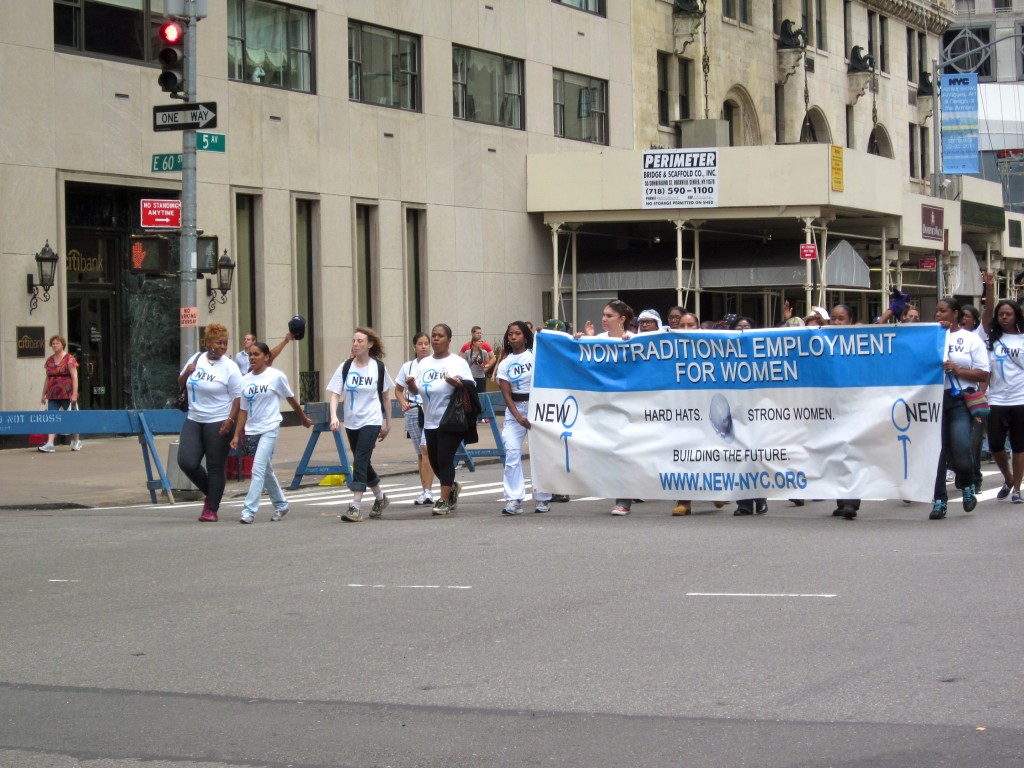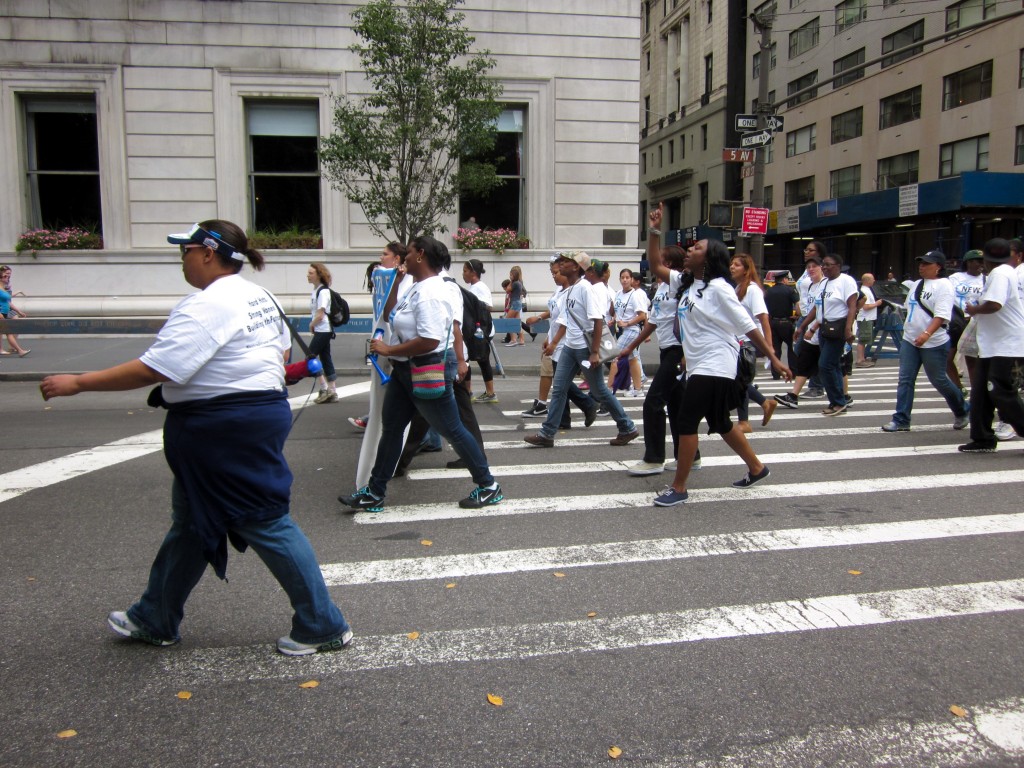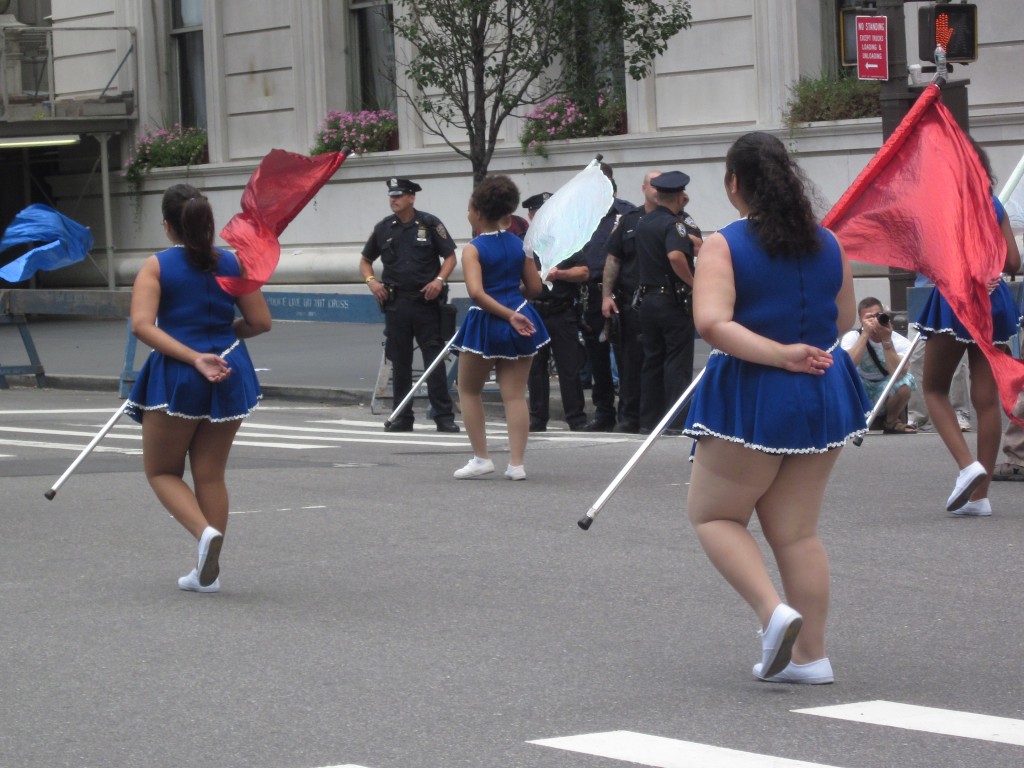 Follow the jump for more pictures and illustrations by GPP!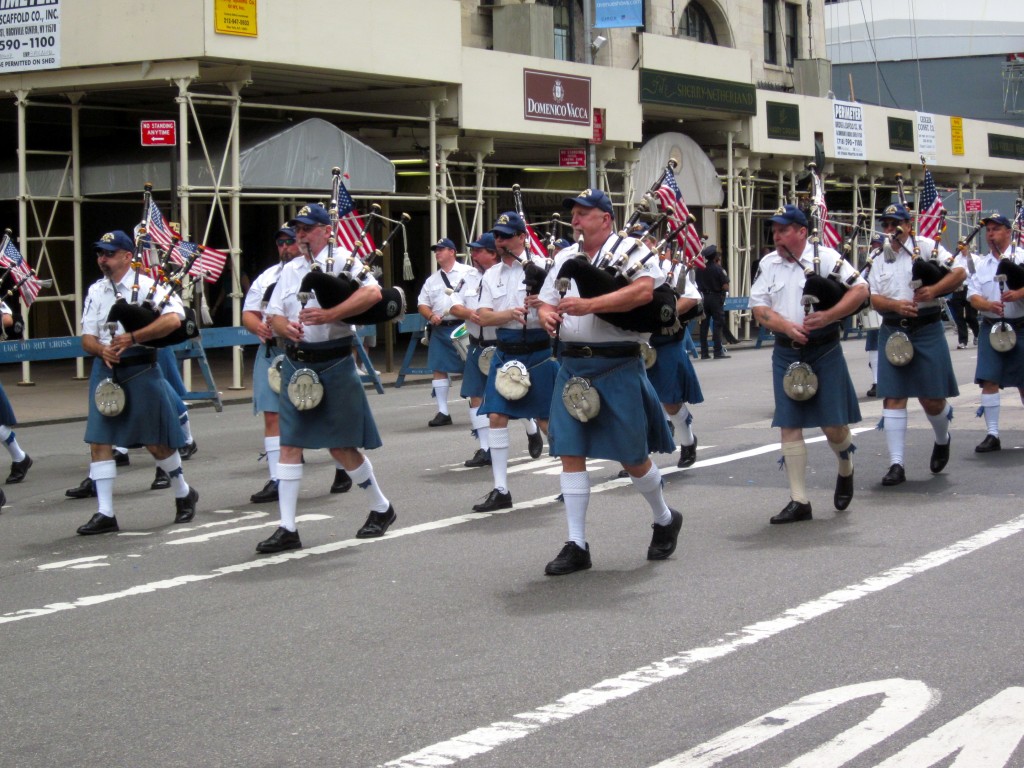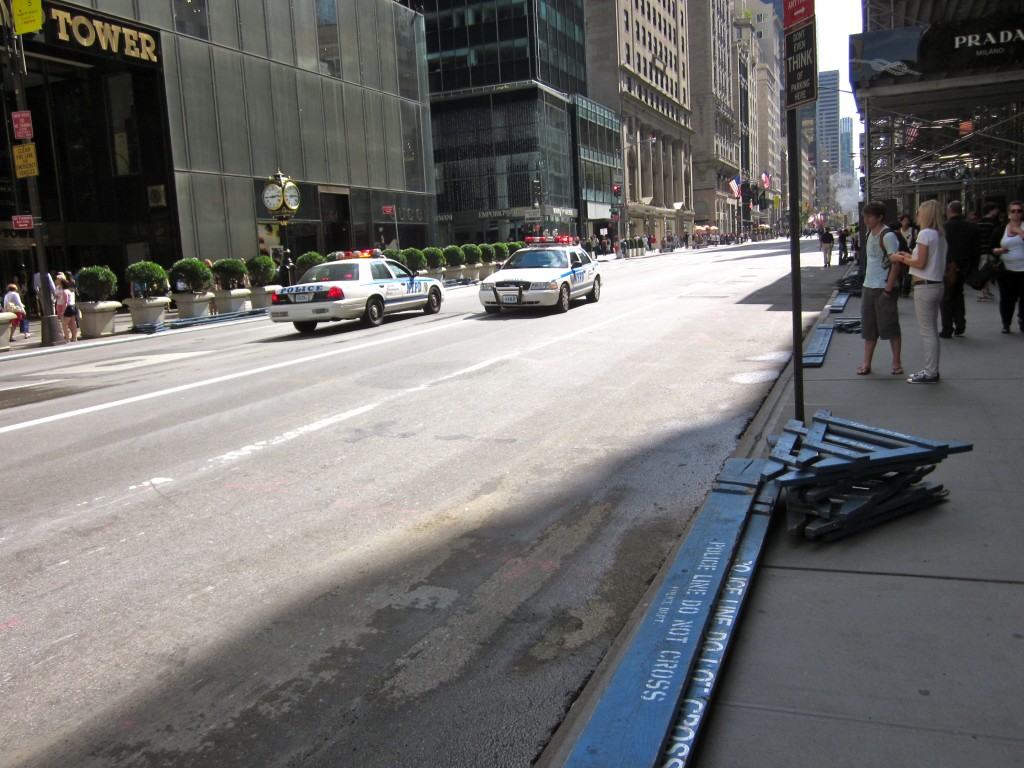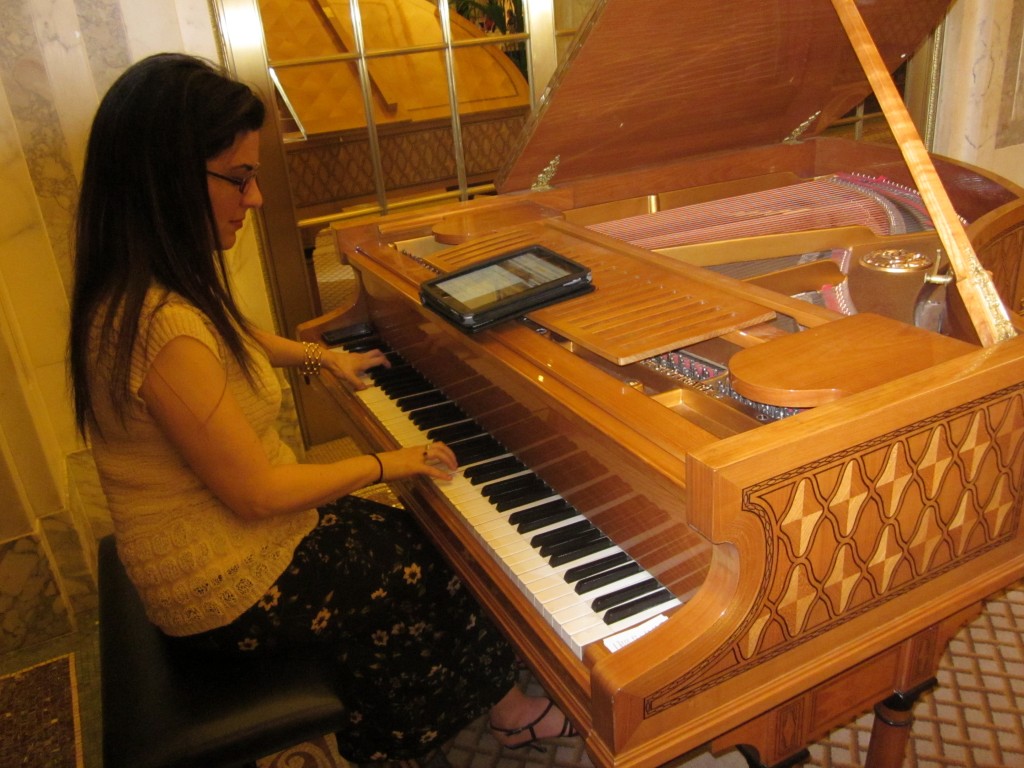 9 p.m. at Avery Fisher Hall, in Lincoln Center (opposite Mercedes-Benz Fashion Week) the New York Philharmonic gave a concert in Remembrance and Renewal, on the tenth anniversary of 9/11. The audience spilled into the plaza. Among the music lovers there were many who came because they were related to people who died. In front of me, a couple in shorts and T shirts — sunglasses behind ears…..(could not resist drawing them). The program was Symphony No 2 in C minor Resurrection by Mahler, conducted by Alan Gilbert (whose mother plays violin in the orchestra) and sung by Dorothea Röschmann and Michelle de Young.(also drawn!)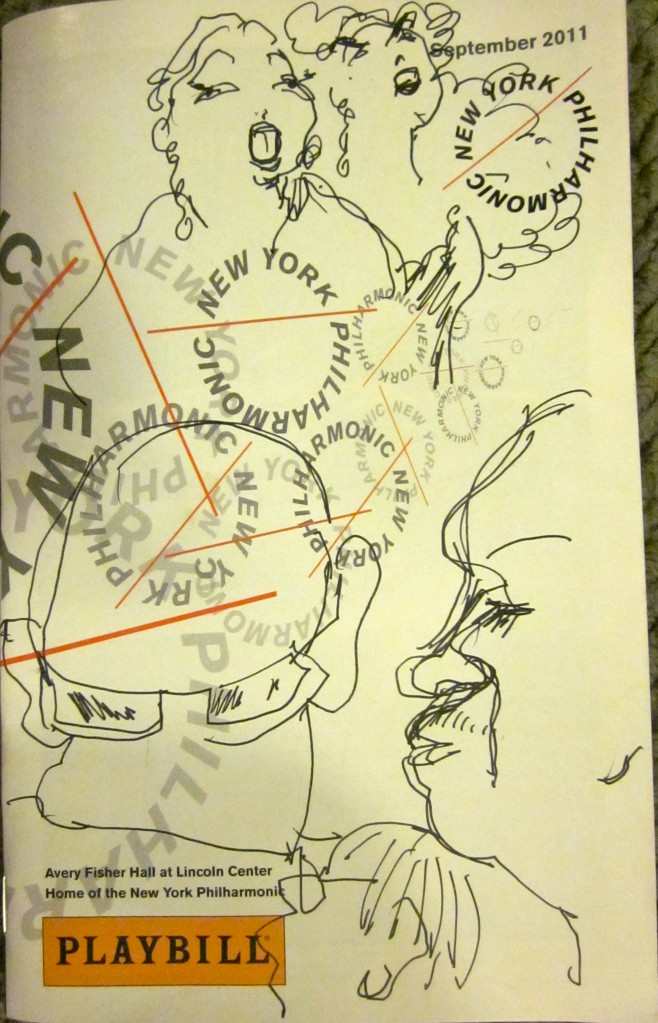 For more Picture This by GPP, click here
You can see more of Gladys Perint Palmer's illustrations and observations on her Tumblr, Twitter, and Facebook.