My reply to the question "Did you like the show?" as we walk out of a collection, is: "To wear or to draw?".
It is far more interesting to draw Paris Haute Couture, worn by exotic models than observing High Street fashion.
At Jean Paul Gaultier Haute Couture F/W 2011/12 we beheld some truly glamorous and gender-confused models.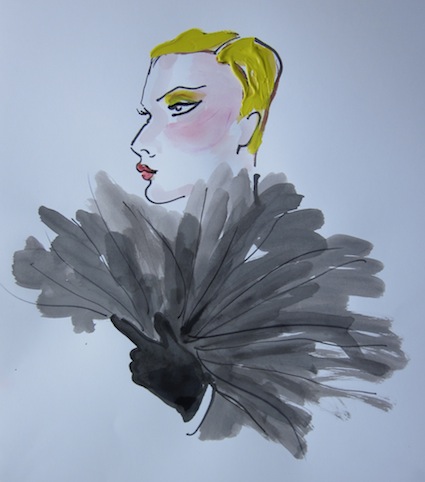 The golden boy, yes he is a boy, Andrej Pevic was Gaultier's bride last season, not so on July 6th; Benjamin Dukhan, with the full beard and a favourite of Jean Paul was the new bride. Willy Carter with the undulating Marcel hair and Rob Evans in the green velvet coat and crinoline were perfect.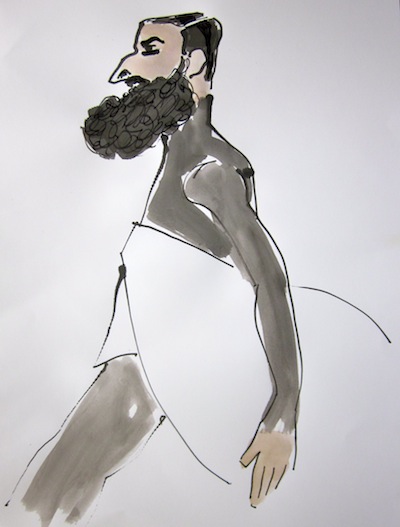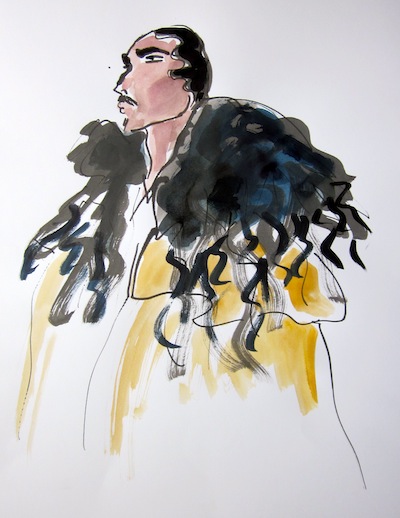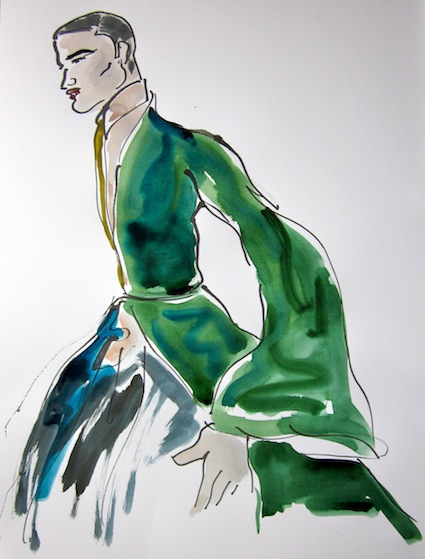 Next week, from Christian Dior Haute Couture, definitely female…
Written by: Gladys Perint Palmer
Click here to read more of Picture This by GPP