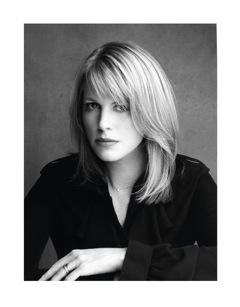 Kate Betts and I go back a long way when we were foot soldiers at the Collections, circa 3rd row.
Kate was at Vogue and strongly tipped to succeed Anna Wintour, should she ever step aside.
Kate didn't wait (will it ever happen?) and became Editor-in-Chief of Harper's Bazaar and — timing is not everything — a new mother at the same time.
She arrived in Milan for the Italian Collections, in tears, not glory, because at Kennedy Airport she discovered that even new babies need a passport, or at least be on their mother's passport.
Fast forward.
Today, she works for Time magazine, The Daily Beast, NPR, Sirius, and CNN.
Kate really knows the world of fashion, where all the bodies are buried: some dead, some alive…
Follow the jump to read more.

Her new book, Everyday Icon – Michelle Obama and the Power of Style is a must read.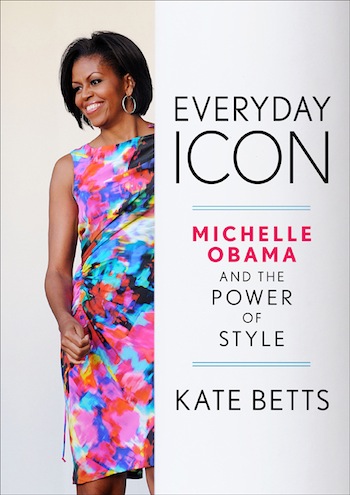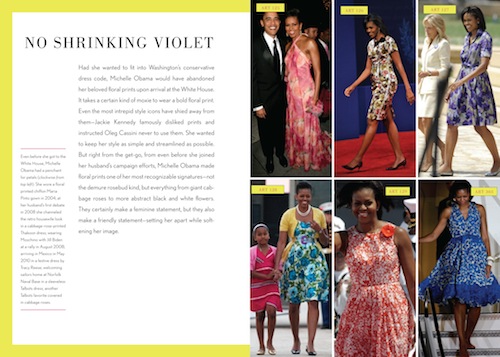 Kate will be in the Bay Area and I urge everyone to go to one of the many book events.
Wednesday March 9:
7 pm at Book Passage,
51 Tamal Vista in Corte Madera.
Thursday March 10
1-3 pm Neiman Marcus, Union Square
7 pm Books Inc., 2251 Chestnut Street.
Saturday March 12
3 pm at the de Young Museum followed by 4 pm lecture (check whether you need a reservation as the lecture theater can fill up fast)
Go and say hello, tell Kate that you are at the Academy of Art University and Gladys sent you!
Written by: Gladys Perint Palmer
Click here to read more of "Picture This" by GPP