Welcome new fashion students, continuing students, and those of you getting ready for New York Fashion Week who probably never left the building.
Welcome especially to those who will be taking a drawing class this summer, onsite and online. Drawing is my passion and my profession.
On June 7th I saw an exhibition in Vancouver called "The Modern Woman" – works direct from Musée d'Orsay in Paris, by Dégas, Renoir, Toulouse-Lautrec, Manet, Vuillard, Mary Cassatt and more.
On the walls, a clever curator posted important quotes that totally summed up my feelings about art and fashion. (May I remind you that if you are unfamiliar with the names I drop in my blog, please look them up… I mentioned this last week on the subject of research.) Here is the first example. The next two will be on Wednesday and Friday.
"Draw lines… many lines, from memory or from life"
— Jean Auguste Dominique Ingres
GPP: And when you pick up your stick of charcoal, don't hesitate or feather – just draw a beautiful, positive, wicked line – and if it is wrong, so what? Draw another line near to it. Never on top of it. A line on top of another line kills it.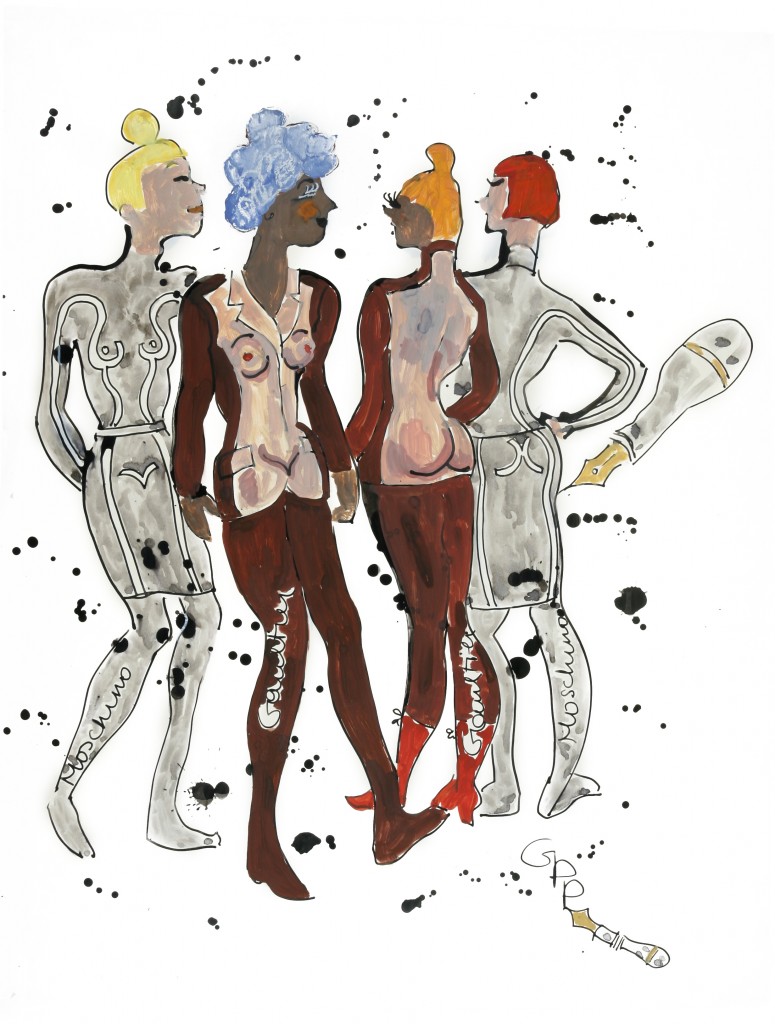 Do you see in shape or line? Or both?
In drawing class, if you are American don't use an eraser; if you are British, don't use a rubber! Remember the saying about the United States and Britain — Two Great Nations divided by a Common Language.
Text and drawings by Gladys Perint Palmer, Executive Director, School of Fashion
Click here to read more of "Picture This" by GPP