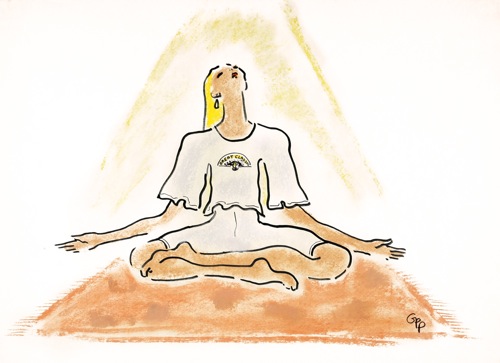 Sonia Rykiel
So. What do I give thanks on November 25, 2010 and what leaves me truly ungrateful?
Let's see.
No thanks for holiday food that turns to fat. No thanks for bores that talk only about food.
No thanks for shops that blare SAVE and mean SPEND.
I am thankful the '00s are over. Too many zeros are negative. (In Hungarian it is an insult to be called a zero that's been crossed out twice).
I'm grateful that December is almost here, then it will be almost gone; and on December 22nd the days will start getting longer. In January we can contemplate Spring. Yes, the Paris Haute Couture collections in January herald Summer (even if Chanel and Dior have to pass out blankets to stop us shivering).
Follow the jump to read more.

I am less than thankful when I meet an old friend who has turned into an old friend.
I am even less thankful when I meet an old friend who has turned into a young friend and I no longer recognize her.
I am very thankful I don't live in Los Angeles.
I am thankful that blazers are out of fashion. Also wide pants.
I am also ungrateful for anything hot pink.
I will be very grateful when Gaga and Guinness and Gunn are over.
And eternally grateful when Alexander McQueen can rest in peace and people have stopped milking his memory. (After Jack Kennedy was killed, every woman in Washington D.C. had been his mistress).
Now go and get stuffed with all the fixings, the gravy, the booze and try not to kill each other on Friday.
Written by: Gladys Perint Palmer
Click here to read more of "Picture This" by GPP