In my next life, I'll be a detective. In this life, I am satisfied with research, which is like digging for gold — when you find a nugget it is pure joy.
I am going to drop a lot of names of fascinating people. Look them up. You will be informed, amused, and begin to appreciate connections, or as they say in China, Guanxi.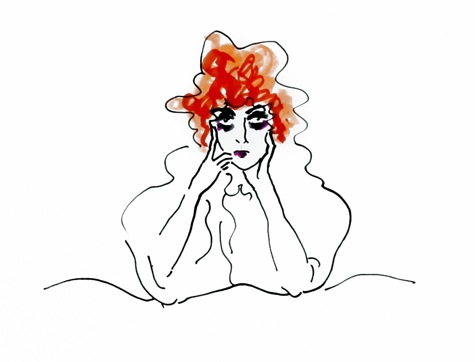 Marchesa Luisa Casati
The Marchesa Luisa Casati, (1881–1957) was wild, wicked, decadent and utterly fashionable. It just so happens that in 2004 Georgina Chapman and Keren Craig started the Marchesa collection named after Luisa Cassati. In 2007, Georgina married Miramax boss Harvey Weinstein.
But I digress.
John Galliano is obsessed with Luisa Casati. She was the inspiration for his Spring/Summer 1998 Haute Couture collection for Christian Dior. I was looking for a Casati connection to a modern woman for my book and found it when Isabella Blow arrived at the 1998 fashion show (wearing full Dior Casati regalia of course). The late Isabella and Luisa shared many exotic traits, but alas, both their lives came to a sad end.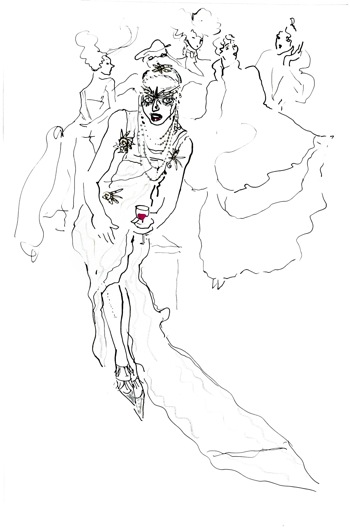 The late Isabella Blow channeling Casati in Christian Dior by John Galliano
You have all seen the classic 1967 Luis Buñuel film Belle de Jour. The clothes were designed by Yves Saint Laurent. This was during his creative peak for his muse, star of the film, Catherine Deneuve. I remember the details: the fitted coat with high half belt at the back, the box pleats and the square toed shoes. In 1995, Belle de Jour was re-released in the cinemas. Miuccia Prada knocked off the entire look. A season later, Genny, a totally derivative house, copied Prada. I was at the Genny show in Milan. On the other side of the runway sat Catherine Deneuve. I hope she enjoyed Belle de Jour.
Enjoy research. Dig deep. You'll find an emerald.
Written by: Gladys Perint Palmer
Click here to read more of "Picture This" by GPP