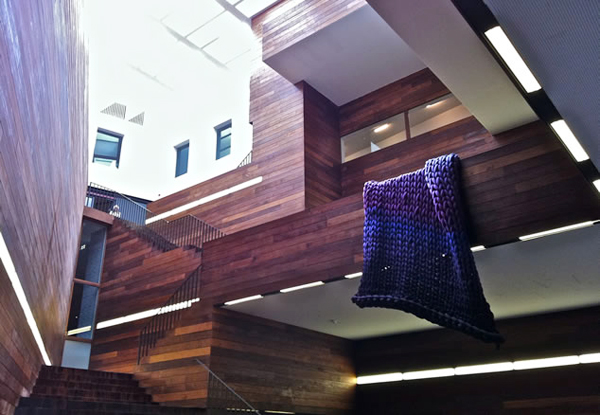 Phat Knits by Bauke Knottnerus. Photo Courtesy of Momu Fashion Museum.
We recently stumbled upon an amazing video that chronicles the construction of an installation titled Phat Knits, created by the Dutch designer Bauke Knottnerus. The work was created for an exhibit at the MoMu Fashion Museum in Antwerp that explored the scope of knitwear's reach throughout the 20th and 21st centuries. The piece may seem simple at first, but as you watch the video, you'll see that it was no easy task. The exhibit is no longer at the museum, but we hope you enjoy this behind-the-scenes look!
Follow the jump to watch the video!
UNRAVEL. Knitwear in Fashion – Phat Knits from MoMuAntwerp on Vimeo.