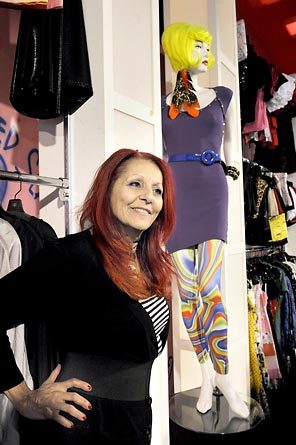 …I'm not joking.
The designer known for dressing all those fine ladies on Sex and the City is actually looking for interns. This will be your opportunity to get into the mix.
This is not necessarily for the herds of rabid SATC fans out there. If your mentality is "OMG! I love that show and I have a passion for fashion!" Then perhaps you shouldn't apply. This is an actual job where you will be doing hard work (that's no surprise). This is for people who actually want to have a career, not for people who worship the show. In fact, maybe it's better that you have no interest in the show at all. You should just have an interest in learning about the industry.
Here are the stipulations of the internship:
Must live in NYC
Available at least 3-4 days a week
The internship is unpaid
Must be a student and have your school credit info ready to go
As for your duties, you'll be doing what interns do: errands, phone calls, correspondence, etc…etc.
Email your brief cover letter, availability and resume to satc2internship@gmail.com.
P.S. A big thank you to Little Red Book for the tip