Catelyn Lonergan, is an online student living in Paris. She was kind enough to send us some cool pics from the street in her new hood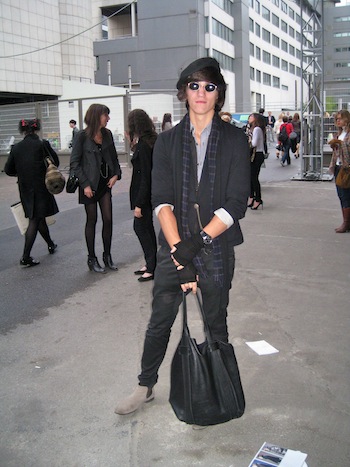 This is Clement. He asked me for a cigarette, and I asked to take a picture of his outfit. I loved his perch hat and his pocket watch chain.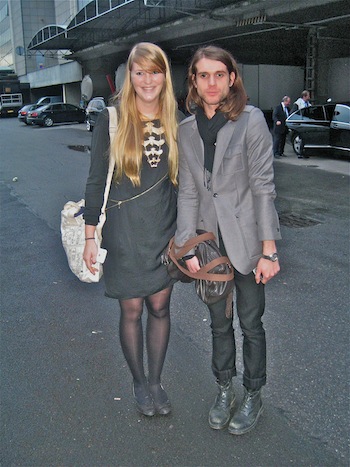 Best Friends: This guy was shy, but he obliged when his best friend squeezed him encouragingly — and that's when I snapped the shot. Everyone here, in one way or another, is rocking the military look. I have to admit that I am now on the hunt for the perfect pair of army boots.
Follow the jump to read more.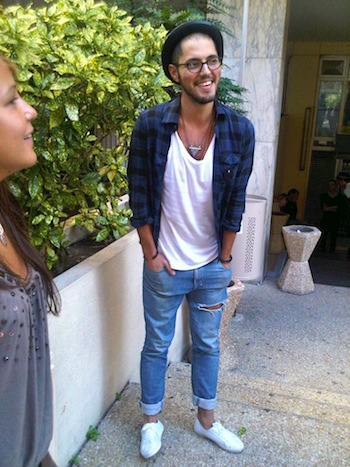 Effortless: While it looks like he quickly put this on before rushing to class, he actually takes a while to pick out his outfits. His elated persona was hard to miss and made his outfit that much more attractive.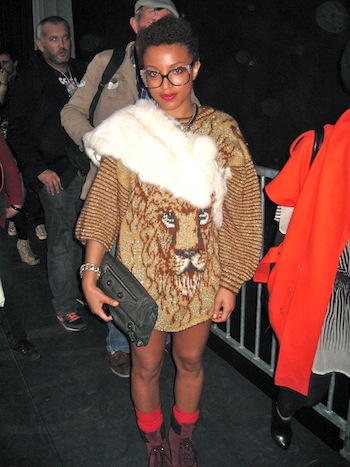 Roar!!! Don't you just adore her magnificent eyewear? Je t'aime! I love how she paired the faux fur wrap with her lion graphic sweater. The pop of red lipstick makes me say, "meow!"