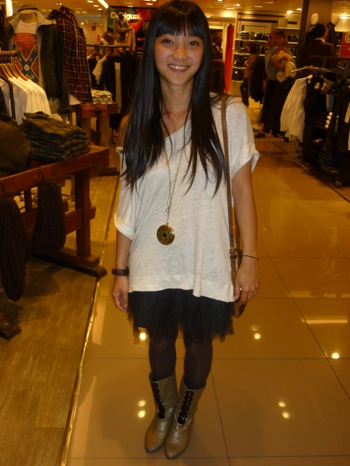 So cute: I have been wanting a tulle skirt! And the metallic rubber boots should be my next rain boots. There is a whole section in shoes just for these rubbery friends in Galerie Lafayette.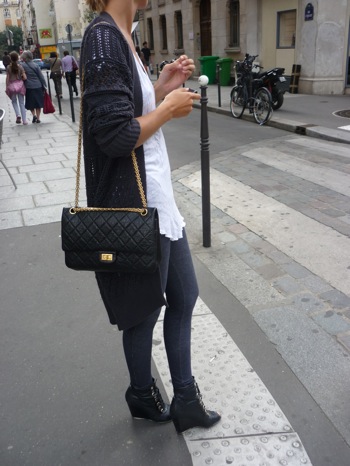 Save face: She preferred to not have her face shown in the picture. Her loss, right? Anywhoo — I cannot say I am a fan of the whole "denim" leggings thing, but in this case she's rockin' it. Her shoes remind me of ice skates, if I had legs like her I'd lace them up too.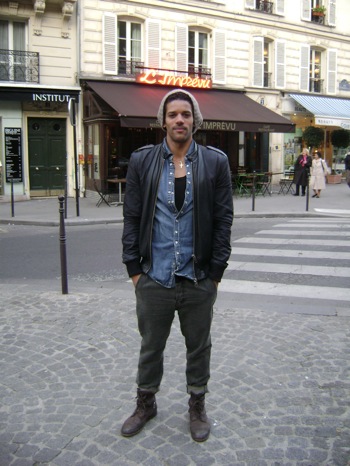 Jay Steph: This is our friend that works at All Saints, a rock-trendy European store that can now be found on Maiden Lane in San Francisco. Doesn't he have fabulous style — the military boots again! What did I tell you? Everyone must get a pair!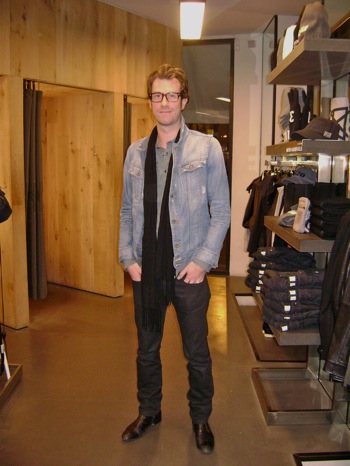 Rosy Cheeks: I was inside this store and I saw this guy. I walked right up to him and said, "Can I take a picture of you?" I caught him off guard and he turned a little red, adorable. His style is classic Parisienne, but one you just can't get enough of.
Pictures and words by Online Student and FSD Paris Correspondent Catelyn Lonergan