Last Thursday evening, a crowd descended on the Apple store on Union Square to attend an interactive Academy of Art University's School of Fashion event, which turned the Apple Store into a Fashion Styling Photo Lab. The event was intended to share with the public the styling process as well as offer to the attendees the opportunity to style and photograph fashion editorial looks.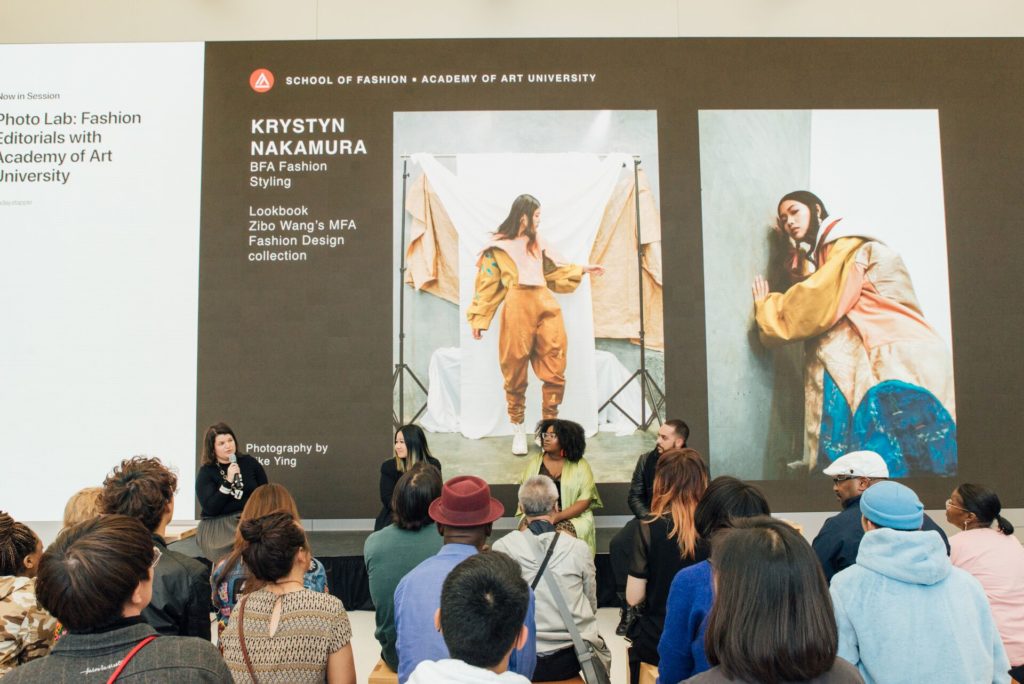 Flore Morton, Associate Director of the School of Fashion, and Fashion Director of 180 Magazine, opened the event with a panel discussion of former and current styling students. Krystyn Nakamura, a freelance fashion stylist in SF, BFA Fashion Styling graduate, Robert Bala, an artist agent at Look Artists agency, and a senior student Nakia Pleasant, who is currently working as sample coordinator at Charlotte Russe, discussed their creative processes and styling aesthetics.
"I think it's amazing for the community to see what we do at the Academy of Art University and see what stylists do," said Pleasant.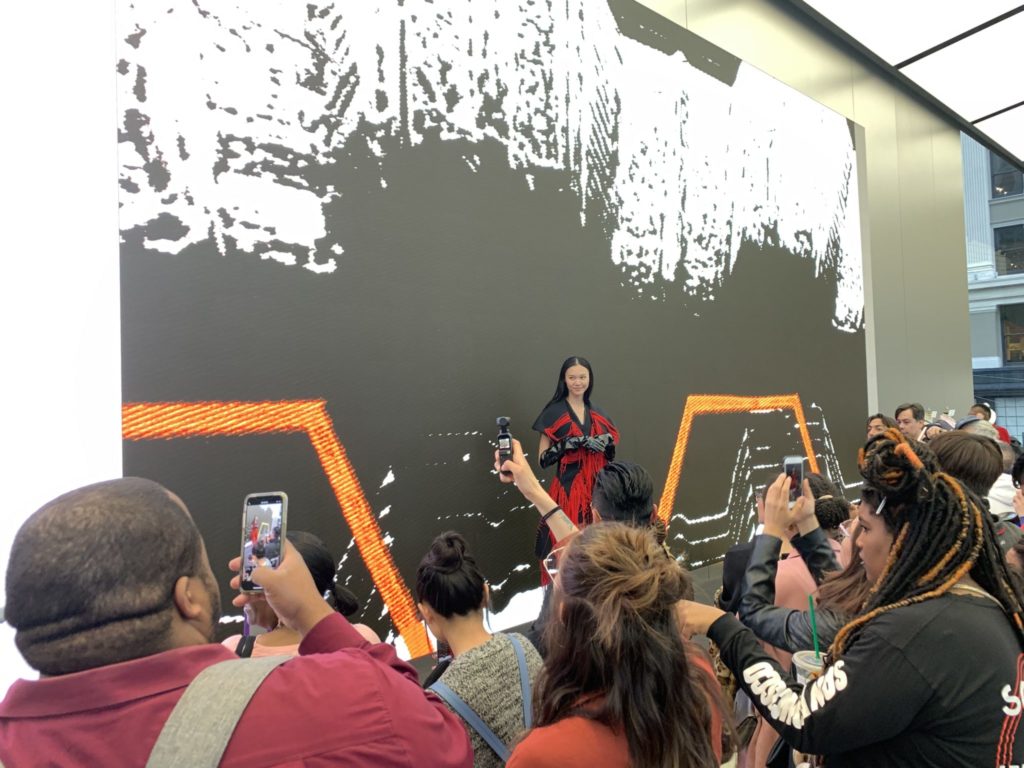 "I am very proud of what our students accomplish in class and once they graduate in the industry. To see them speak about their work to the public was very inspiring, as well as being able to share what we do for 180 Magazine. Engaging with the community is very important, and I was floored to see what the audience styled and photographed during the event. It was a very engaging and fun process. I also had dreams of using the very large screen of the Apple store as a backdrop of the photo shoot, and it worked. The event crystalized the combination of fashion and technology at its best," said Flore Morton.
Guests were encouraged to participate in the live styling and photography session, where they were free to use clothing and accessories provided by the styling department. Using the store's video wall as a backdrop, the guests shot their looks using iPhones, following the lighting and effects tips given during the lecture by Apple specialists.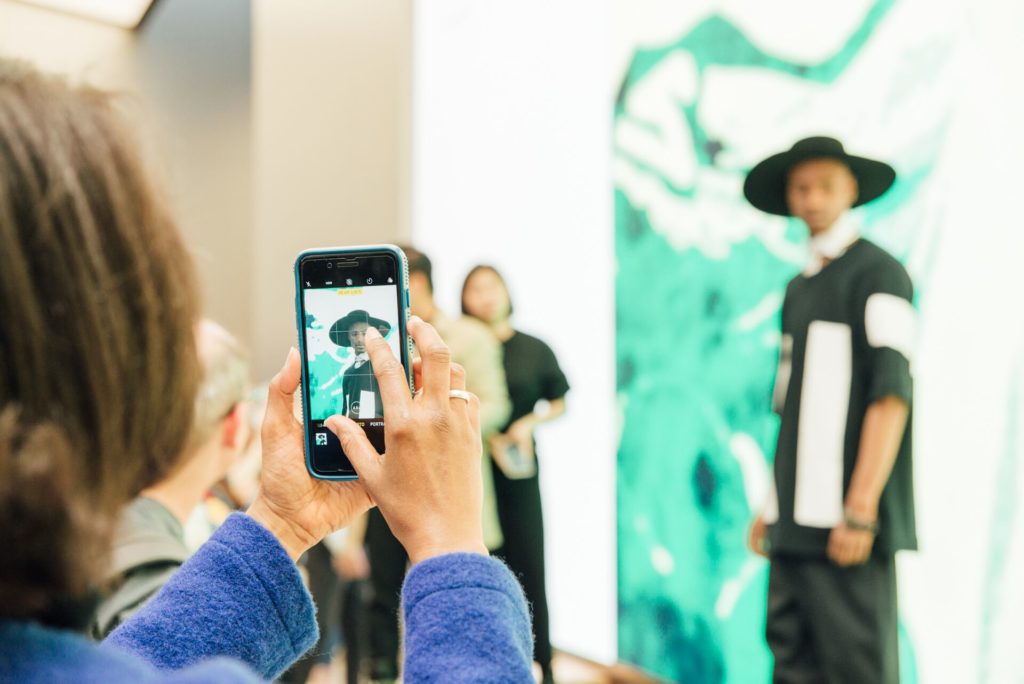 "The fact that we're able to put on these huge events and actually get crowds shows the passion that everyone has at the Academy," said Bala.
The first look of the evening was styled by Anne Katrina Dula, who paired black patent gloves with a black dress embellished with red wool tassels. Briana Fernandes was responsible for the second, a red tassel skirt paired with a red turtleneck and black net overlay. "My first thought process was definitely doing something with color. Normally what I gravitate towards is patterns, saturated colors, anything with texture," said Fernandes. "And I think, this looks great. I shocked myself, like, wow, I can actually do this."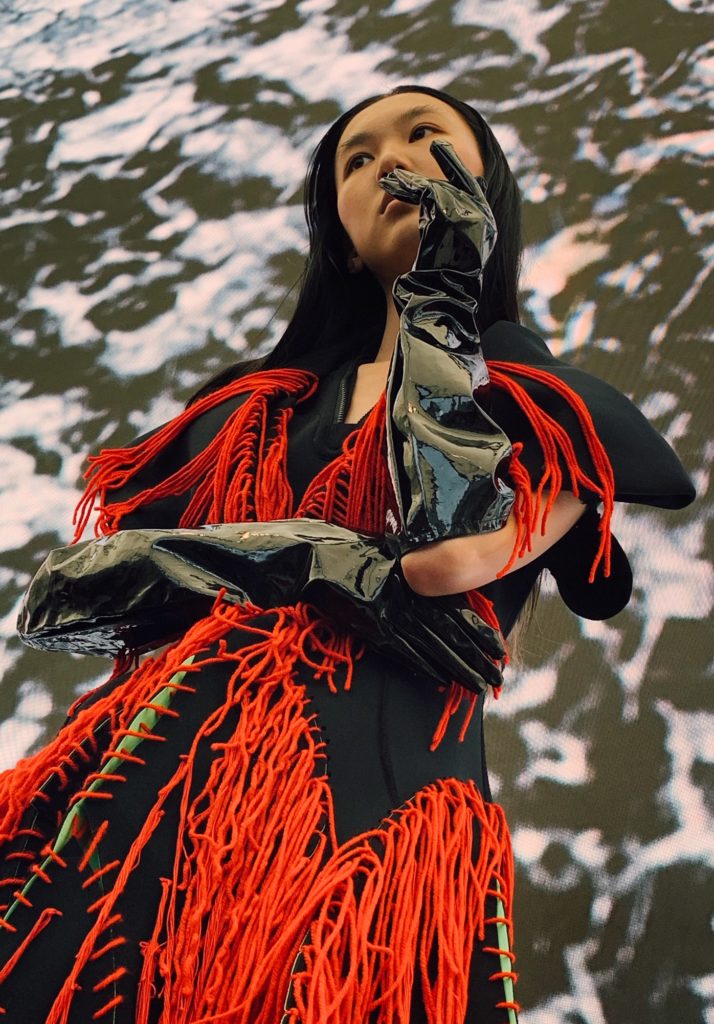 Academy's alumna Jacqueline Michie styled the first male look of the evening, a black and white graphic shirt paired with a statement hat and white loafers. "I wanted the hat to stand out so I used pieces that would just compliment it and not overwhelm it, black and white always works well," she said.
The evening concluded with a display of the pictures taken, with Morton offering feedback and advice on each photograph and look. The well-attended event was a huge success, both as a learning opportunity for the public and as a showcasing of the School of Fashion's styling program and resources.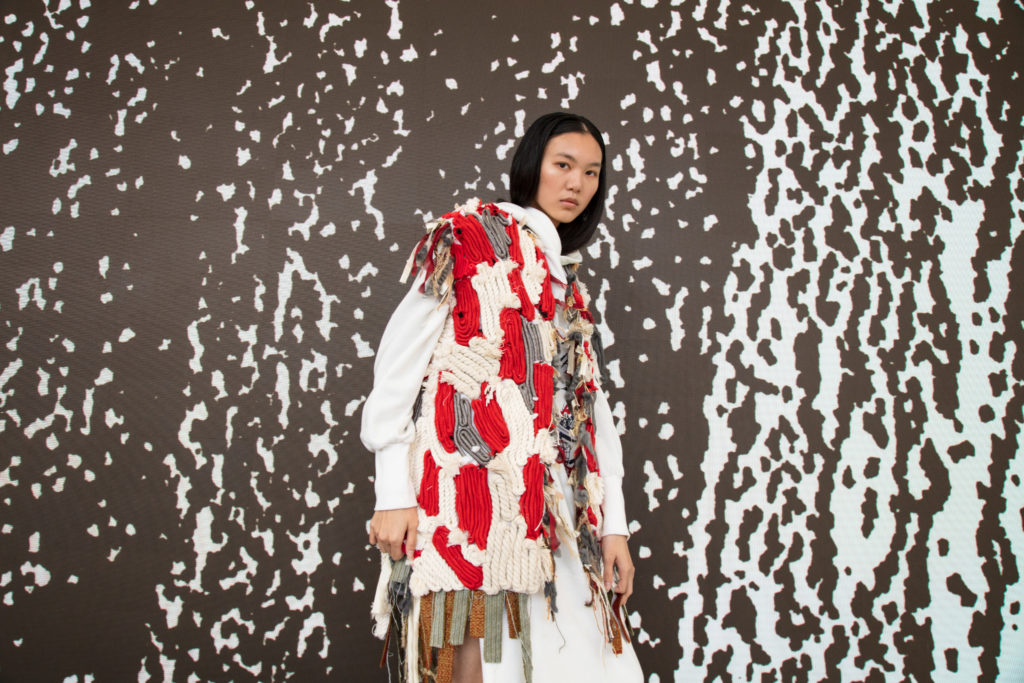 Words by Adriana Georgiades, MA Fashion Journalism