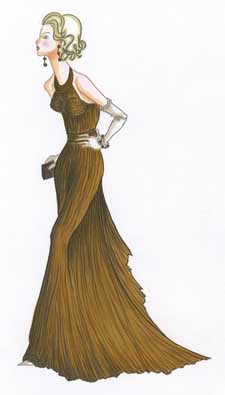 It's almost September, and you know what that means! Of course it means many things – Fashion Week, back-to-school, a few warm days thanks to San Francisco's habit of late summer weather, AND San Francisco's Gala Season! With the opening of the opera and symphony happening next month, there will be lots of fabulous gowns most of us can only dream about. In celebration of these annual events, the Nob Hill Gazette has asked our very own Pa Houa Lee to illustrate "fantasy gowns" for some of San Francisco's best-dressed women. Lee was handpicked by Gladys Perint Palmer for this coveted honor. Lee's illustrations are absolutely stunning – we wish we could wear them all!
More beautiful illustrations after the jump!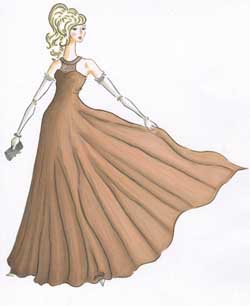 (Photo Credit: Nob Hill Gazette)
You can see all of Pa Houa Lee's illustrations here!