Two students have won awards for the upcoming Discarded to Divine Fashion Show & Auction which will be on April 29.
Textile Design student Miriam Tolentino's "If Water Were Ink: Gorillas on the Street" pillow was chosen as the best of Home Décor while Fashion Design student Laone Botshoma's "Art and Power of the Central African Savanna" piece was chosen as Best Women's Sportswear.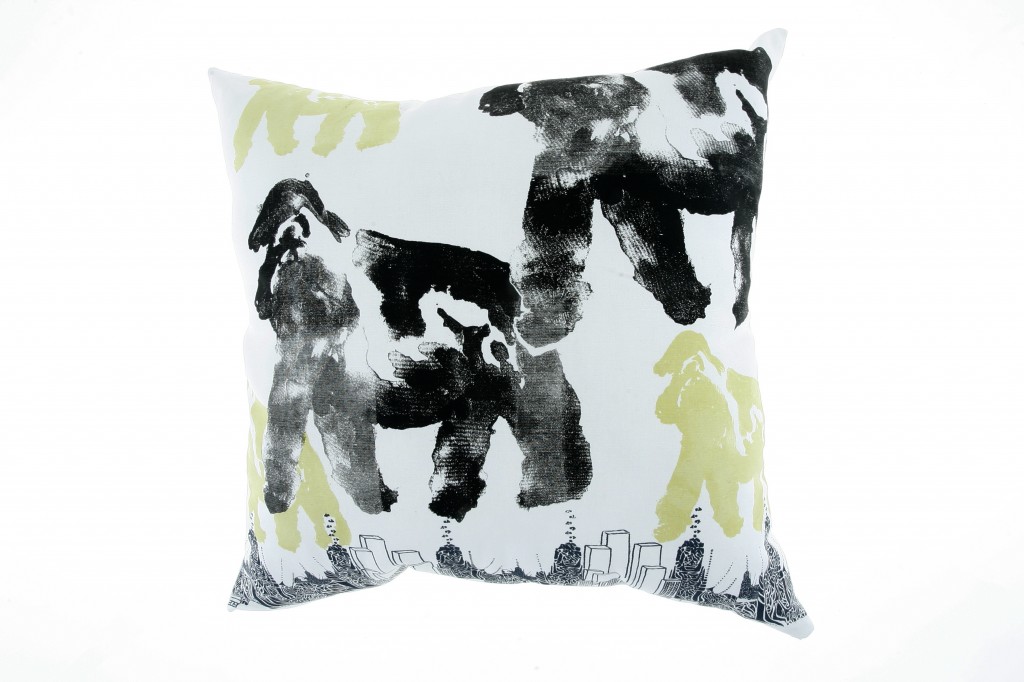 Miriam's Pillow
Botshoma's piece also selected by Renee Baldocchi, Director of Public Programs, and Jill D'Allesandro, Associate curator of the costume and textiles department, of the de Young Museum as one of two Best Museum inspired pieces.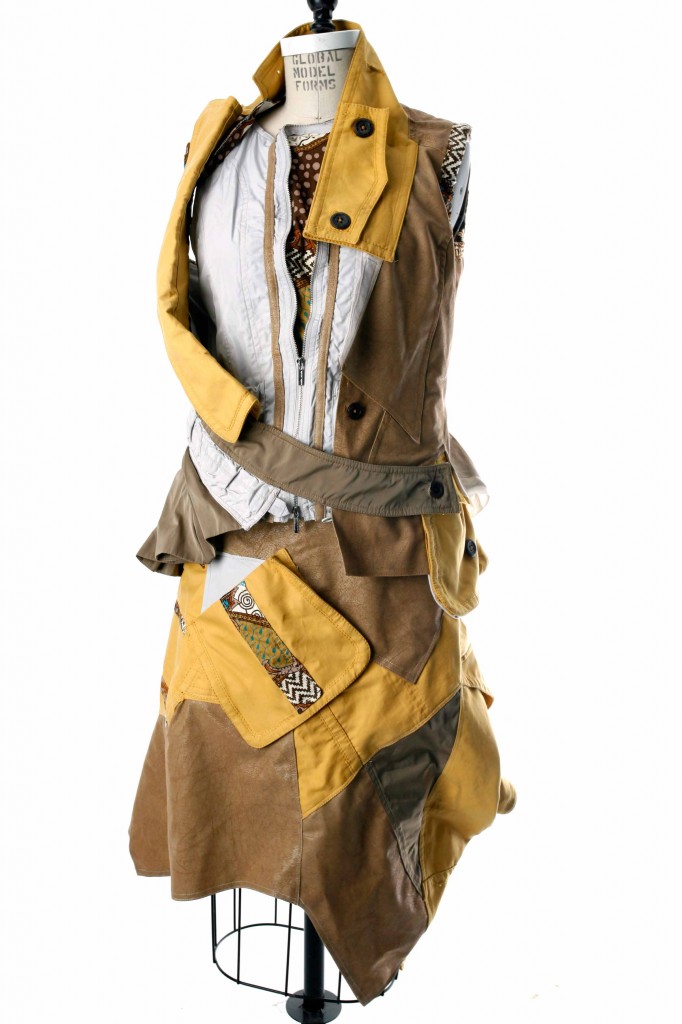 Laone's piece
"This collection was inspired by the above collection of sculptures in the de Young Museum," said Botshoma. "It is a collage of different colors and textures from various fabrics to show unity. These Central African sculptures were originally created with the purpose of mediating between the human and spirit worlds. Structural shapes embody the power and strength represented by these sculptures. My muse is named Luba after one of the tribes"
Great job Miriam and Laone!
The Discarded to Divine Sneak Preview will be at the the de Young Museum, Golden Gate Park, on April 9th. The Fashion Show & Auction will be at The Hall at St. Mary's Cathedral, 1111 Gough Street, on April 29th.
For more info on the event visit www.discardedtodivine.org.