Each week, when I get my issue of Entertainment Weekly, I immediately flip to the back page to take a gander at their snarky "Bullseye" which they describe as "…pop culture news that is right on target for the week – and the events that missed the mark."
As I was laughing at their witty remarks about popular culture, I immediately noticed something in the lower left quadrant. Take a look and see if you can spot what I am talking about.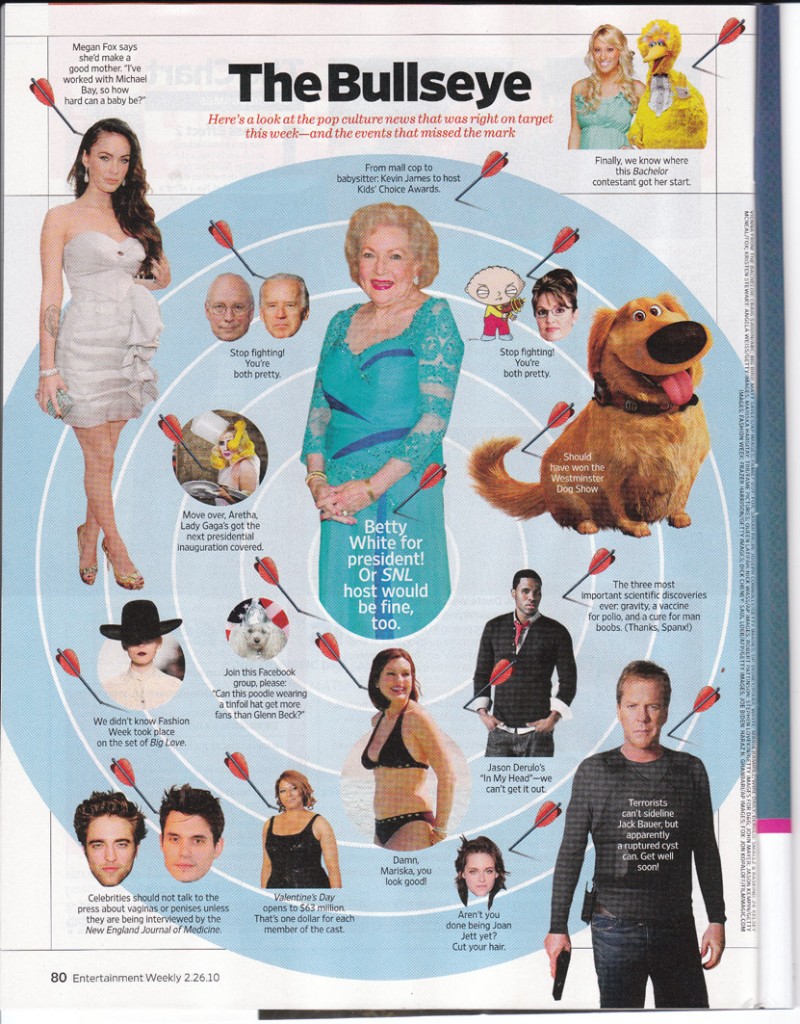 Still can't see – well here it is close up: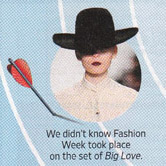 Yup. That's a piece from Naomi Sutton's Fashion Week collection! It's actually an honor to be included in a pop culture magazine – and we'll take the comparison to HBO's Big Love as a compliment.
And just in case you're wondering, here's the look in it's entirety: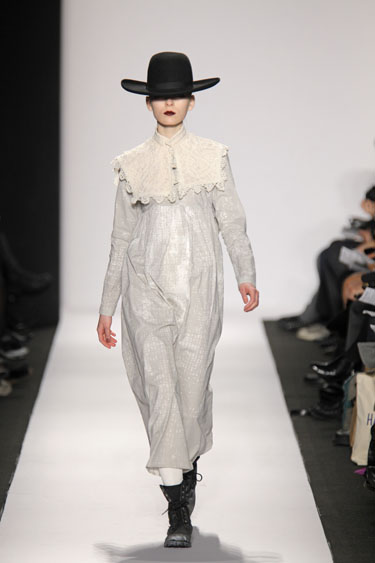 Photo by Randy Brooke