The swanky members of our resident fashion club, Beyond the Front Row are planning a trip to check out the Cartier exhibit at the Legion of Honor this Saturday – and they want you to come along!
Check out their snazzy flyer and the text below for all the deets: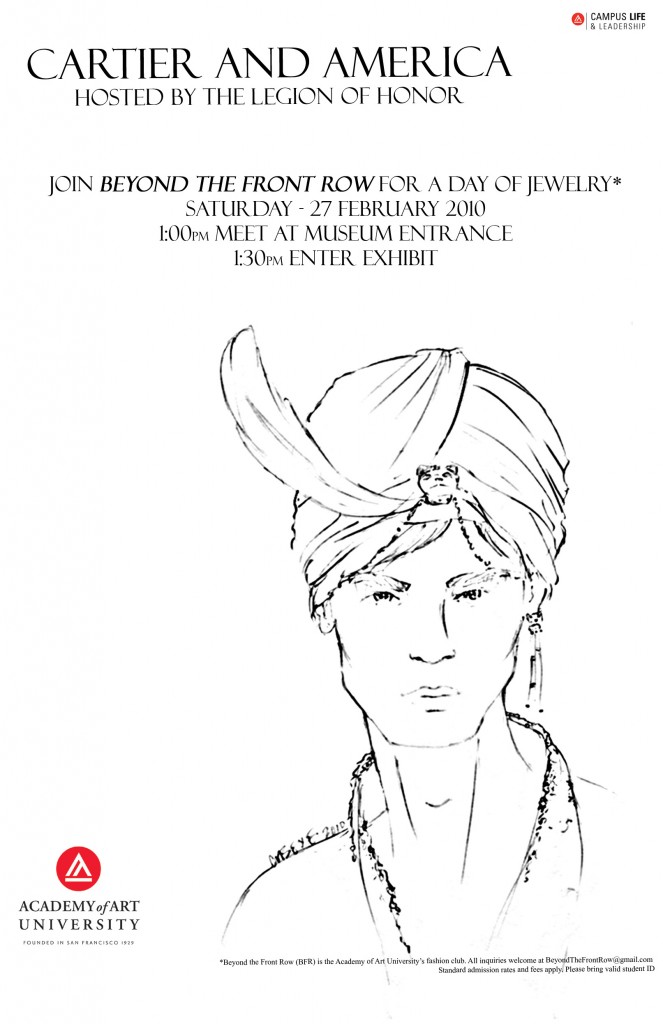 Beyond the Front Row's group outing to the Cartier and America exhibit
Saturday, February 27, 2010 ~ 1:00PM @ the Legion of Honor Museum
Beyond the Front Row members will all meet at the Legion of Honor Museum and enter as a group. Once inside, members are free to disperse among the exhibit and mingle with one other. The fee for students is $6 general admission with student identification and $10 for entry to Cartier and America (total $16) "Cartier and America celebrates the imagination and creativity of Cartier in the 20th century. The jewelry and works of art include pieces from the private collection of Cartier." Check out the site for more info: http://www.famsf.org/legion/exhibitions/index.asp

For more info on Beyond the Front Row, check out their Facebook page!