The concept of open art studios is at the heart of Academy of Art University's talent showcase and community outreach. Inspired by the same principal of the Academy's Open Studio for artists, author and former Wired magazine editor John Battelle founded NewCo  – an unorthodox business conference where participants have a unique opportunity to meet, interact, and experience companies in their native habitats.

From October 5th – 8th across San Francisco and Oakland, about 40 Academy students will have unprecedented access at NewCo 2015 Festival to Twitter, Google, Pinterest, Bloomberg, Wired, Uber, Betabrand, and beyond.
"NewCo is excited to partner with the Academy of Art University in an effort to help students engage with mission-driven, innovative organizations across San Francisco and the East Bay. We look forward to following along with their experiences on social media," said John Battelle, founder of NewCo.
Over 220+ founders and high-level executives are opening their doors for participants to learn about new product development and innovations taking place across industries ranging from fashion, media, retail, social networks, and the arts.
"We are thrilled to partner with NewCo Festival and share their mission to connect talented participants, in our case students, with companies that make local and global impact," said Simon Ungless, Executive Director of the School of Fashion.
The unprecedented access is a result of the partnership that was forged last month during a meeting of the minds between Lee Anna Mariglia, Director of Communications at NewCo, Paula Criss, Academy's Director of Industry and Career Development, and Stephan Rabimov, Director of Fashion Journalism.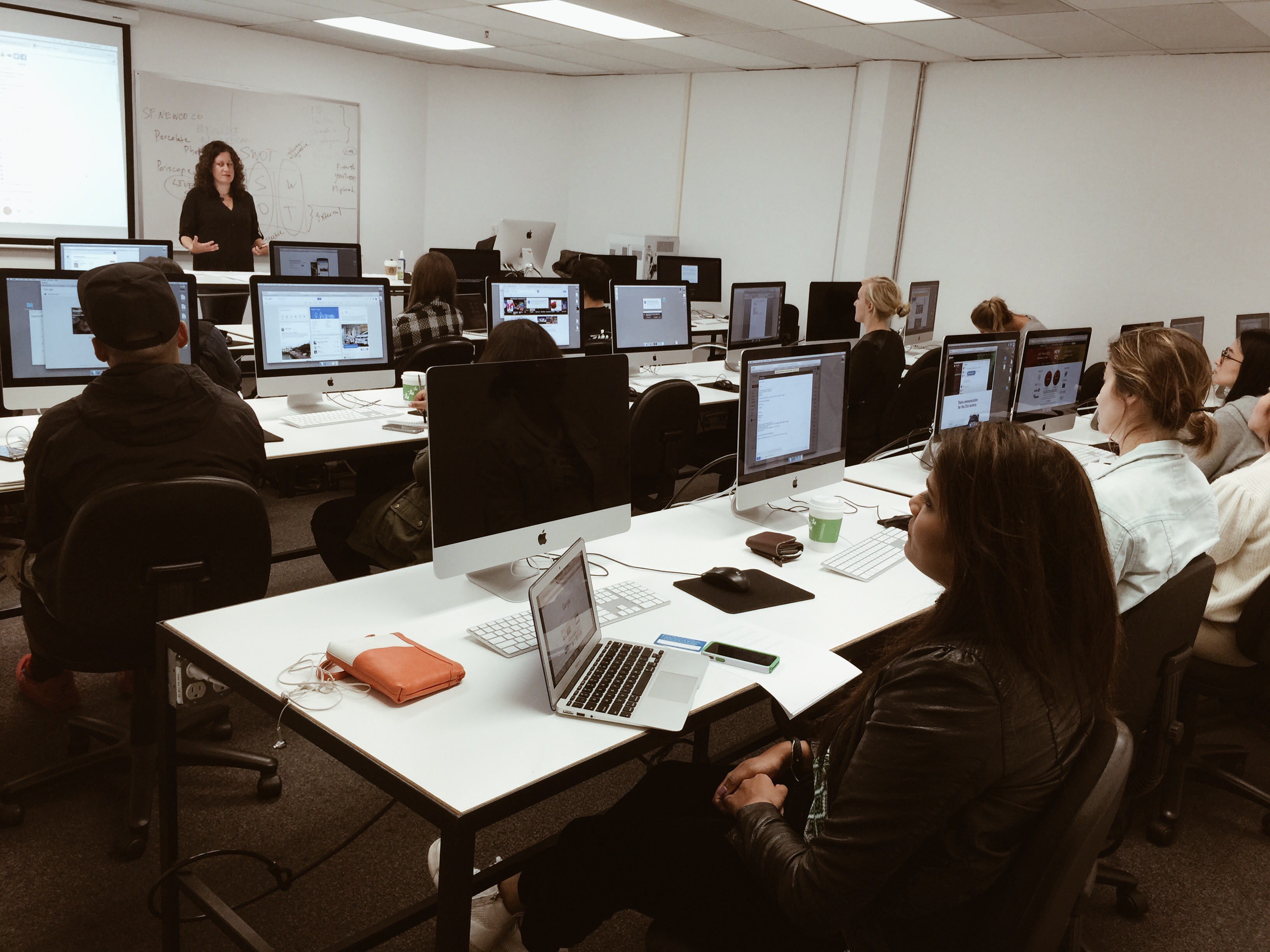 During NewCo 2015, Academy's Blogging, Fashion Journalism, Merchandising, and Multimedia Communication students will directly connect with an impressive and diverse list of hosting companies, ranging from American Conservatory Theater, Uber, Brit + Co, Imgur, Yerdle, the Center for New Music, and San Francisco Film Society, to name just a few.  "We're excited about working with the NewCo team, a most impressive group. These real world opportunities are resume (and career) gold for our multiplatform-savvy students," said John Scott, Career Services Manager at the School of Multimedia Communications.
Academy's Blogging students will learn and practice industry tools and apps such as Percolate Photographer, Percolate Community Manager, and Periscope.  They will serve as Social Media Ambassadors representing both NewCo and Academy at various host companies, while generating stories and content for their blogs, social media, and NewCo's communication channels.
"As a fashion journalism major, it's an exceptional opportunity to serve as a Social Media Ambassador at the Newco Festival. In Blogging class, we've researched and discussed how to be effective bloggers, but getting the chance to practice these skills in a real world setting is a great experience," said Melissa Federico, BA Fashion Journalism student.
Isabella Marengo, BFA Fashion Merchandising student, shares the sentiment: "I am incredibly excited for the opportunity to attend NewCo, where we will share rooms with CEOs and entrepreneurs that are shaping and changing the tech industry as well as fashion. NewCo's vision of selecting 'businesses on a mission' is something that could really influence my future within the Fashion industry."
To learn more or register for NewCo please visit http://sf.newco.co/
Written by Stephan Rabimov, Director of Fashion Journalism