Happy Woman Crush Wednesday! Women are just awesome, there really is no doubt about it. From Beyonce smashing windows with "hot sauce" to the inspirational quotes of Daenerys Targaryen from "Game of Thrones," a lot of great things are going on for women and feminism today. There are, nevertheless, a myriad of problems that still need to be addressed (the wage gap, sexism, catcalling, to name just a few).
Fashion, too.
It is time for a revolution, for women to take back the fashion industry and take control of our bodies, our beauty, and our futures. It is possible, and we can do it – just one step at a time.
There are many women I'd like to acknowledge (pretty much every woman) but here's a small sampling of  five women making strides towards changing the fashion industry
Amy Schumer & Body Positivity
Funny girl Amy Schumer is always there for a hearty laugh, and a good dose of harsh reality. Just in time for "Body Positivity Week," Amy, along with partner in crime Lena Dunham, tackled the subject of shopping for "plus sized" women. In this hilarious sketch, Amy is shopping in a department store and asks for a size 12 (which is the American average btw) and is shown to a field of cows.
Amy Schumer / Comedy Central
Sketch from Inside Amy Schumer, video from Comedy Central 
Emma Watson & Eco Consciousness
Emma has come a long way from the wizarding world of Harry Potter,  although she still seems quite magical. Ms. Watson, when not studying at an Ivy League college or speaking at the UN, can often be found making a statement about injustices in the world. Most recently she wore a stunning dress made of recycled materials to the Met Gala, inspiring a dialogue about the overwhelming waste of the fashion industry.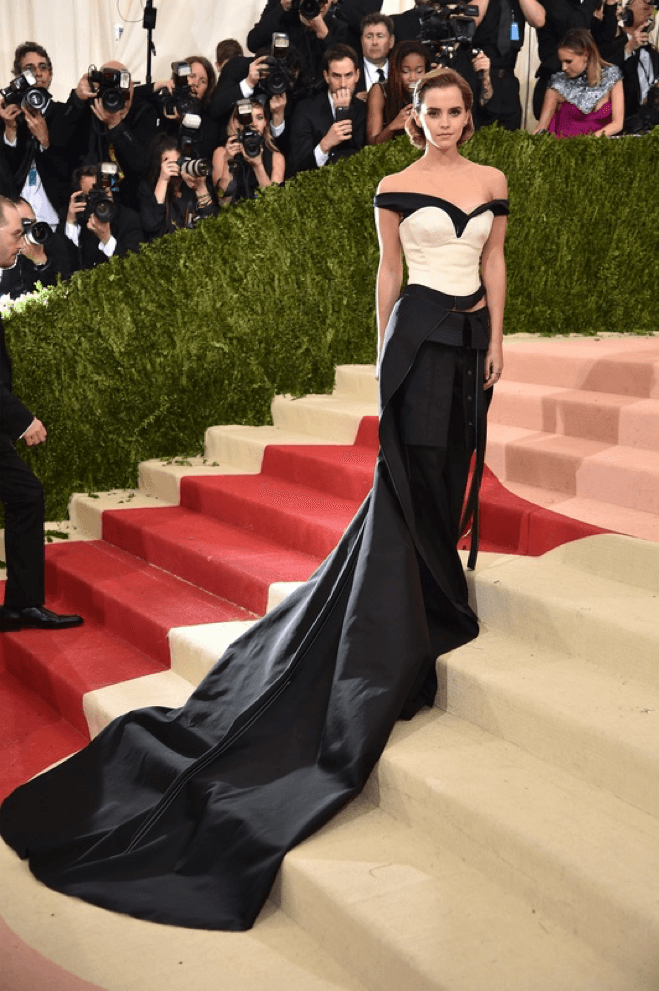 Gina Rodriguez & Empowering Women
Golden Globe winner Gina Rodriguez is the co-founder of Naja. Naja provides bras and underwear made by women for women. The Naja factory primarily employs single mothers, or females who are the head of their household. In addition to empowering women in the production, each garment has a hidden message of positivity, encouraging the customer as well.
Becca McCharen & Encouraging Diversity
As the head designer of Chromat, Becca McCharen attempts to change societal perceptions of beauty through her diverse designs and the models who wear them. Chromat repeatedly features diverse models on the runway. According to McCharen, this is because "all our runway models represent who inspire us. Whether it's trans women, women of color, curve models, that's my world and that's the world we live in and that's who I want to celebrate."
Madeline Stuart & Challenging Convention
19-year-old Madeline Stuart from Brisbane, Australia is one of the only models in the world with Down Syndrome. In 2015 she opened South African designer Hendrik Vermeulen's Spring 2016 show at New York Fashion Week, along with Jamie Brewer, an actress who also has Down Syndrome. In March of this year, Stuart starred in a beautiful bridal campaign for Rixey Manor, challenging the way people discriminate against disabilities.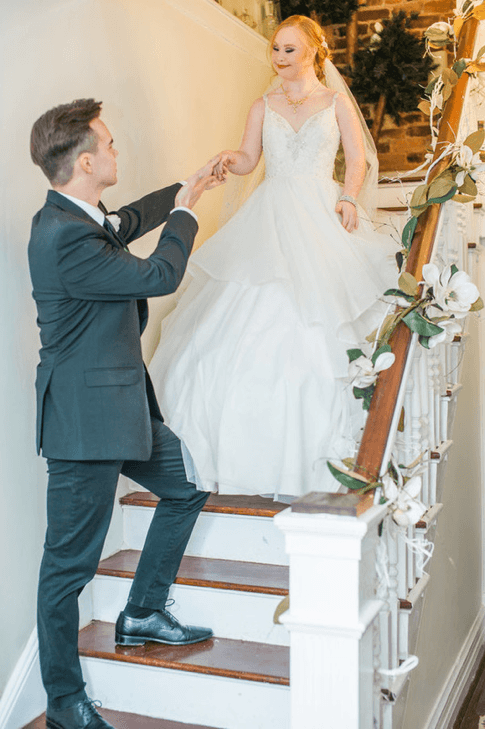 What do you think women can do to take back fashion? Comment below!
Let's get talking.
This piece was originally written by BA Fashion Journalism student Mary Justice McNeil for her blog, http://worninvernacular.weebly.com.