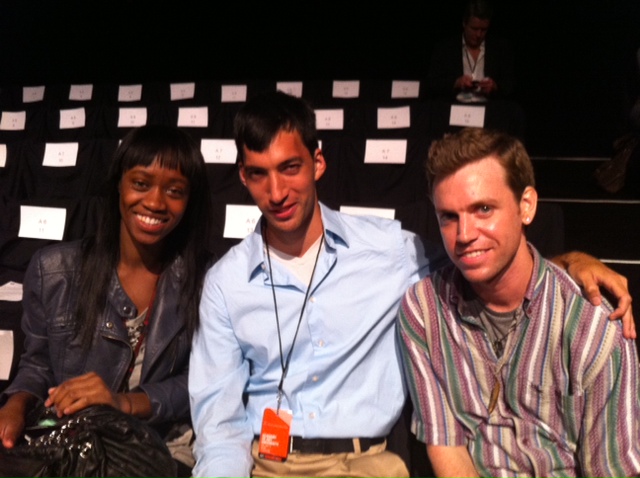 Online students from all over the country met in New York this week for a Workshop + Portfolio Review Seminar. Ellen Sears, Director of Online Fashion, and Iliana Ricketts, Assistant Director of Online Fashion, hosted the workshop for online students to connect with other students and meet industry professionals – creating a classroom feeling that online students don't get everyday.
Being an online student can be hard because of not being surrounded daily by other fashion students. The workshops helped the online students to know that there are others out there in the world pursuing and working hard for similar goals.
Follow the jump to read more!
Students participated in panel discussions with both fashion design and public relations professionals based in NY including a few AAU alumni. Gladys Perint Palmer also regaled the students with a presentation of her illustrations, which were the face of Mercedes-Benz Fashion Week Spring 2012.
After the workshops, the students ended the day by attending the AAU Spring 2012 Fashion Show in the theatre at the Lincoln Center. Such an amazing day for the online students at the School of Fashion!
Written By: Bethany Mullinix