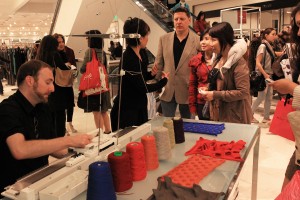 Last night, San Francisco, along with 249 other cities across the US, participated in Fashion's Night Out – an annual event designed to support the fashion industry through shopping.
In reality, FNO is essentially clubbing for fashion lovers and the hosted by Neiman Marcus and 7×7 was no exception. Decked out in their swankiest outfits, FNO-goers eyed each other as much as the fashions on display. People traveled in packs or in pairs, chirping and laughing with their friends while clutching giveaways from various stores. At Neiman's, these included Chocolates by Jerome, PopChips, and Hanky Panky panties with do-it-yourself decoration. There was even a FNO "red carpet" where you could get your picture taken, celebrity style. Underscoring the club atmosphere were DJs spinning dance music throughout the store.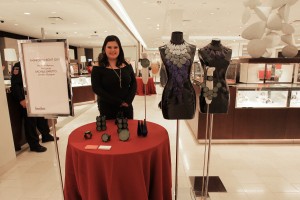 As in years past, Neiman Marcus partnered with AAU to spotlight the work of student designers and some of the specialties of the school, such as tambour beading and silk-screen printing. There were displays of student work in store windows as well as inside the store, allowing customers to see (and touch!) the designs up close – nubby knits of Stephanie Gelot, slick leathers from Holly Smith, and gelatinous textiles of Drew Williams among others.
Although Twitter chatter for the event was relatively quiet, the vibe in the store and on the streets was high energy and excited. Everyone must have been too busy shopping to tweet!
More photos after the jump!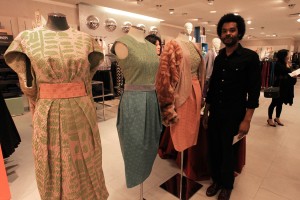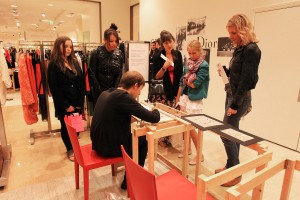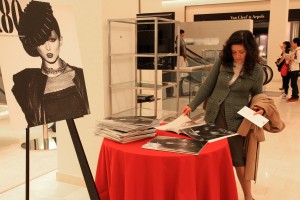 Written By: Yasha Stelzner