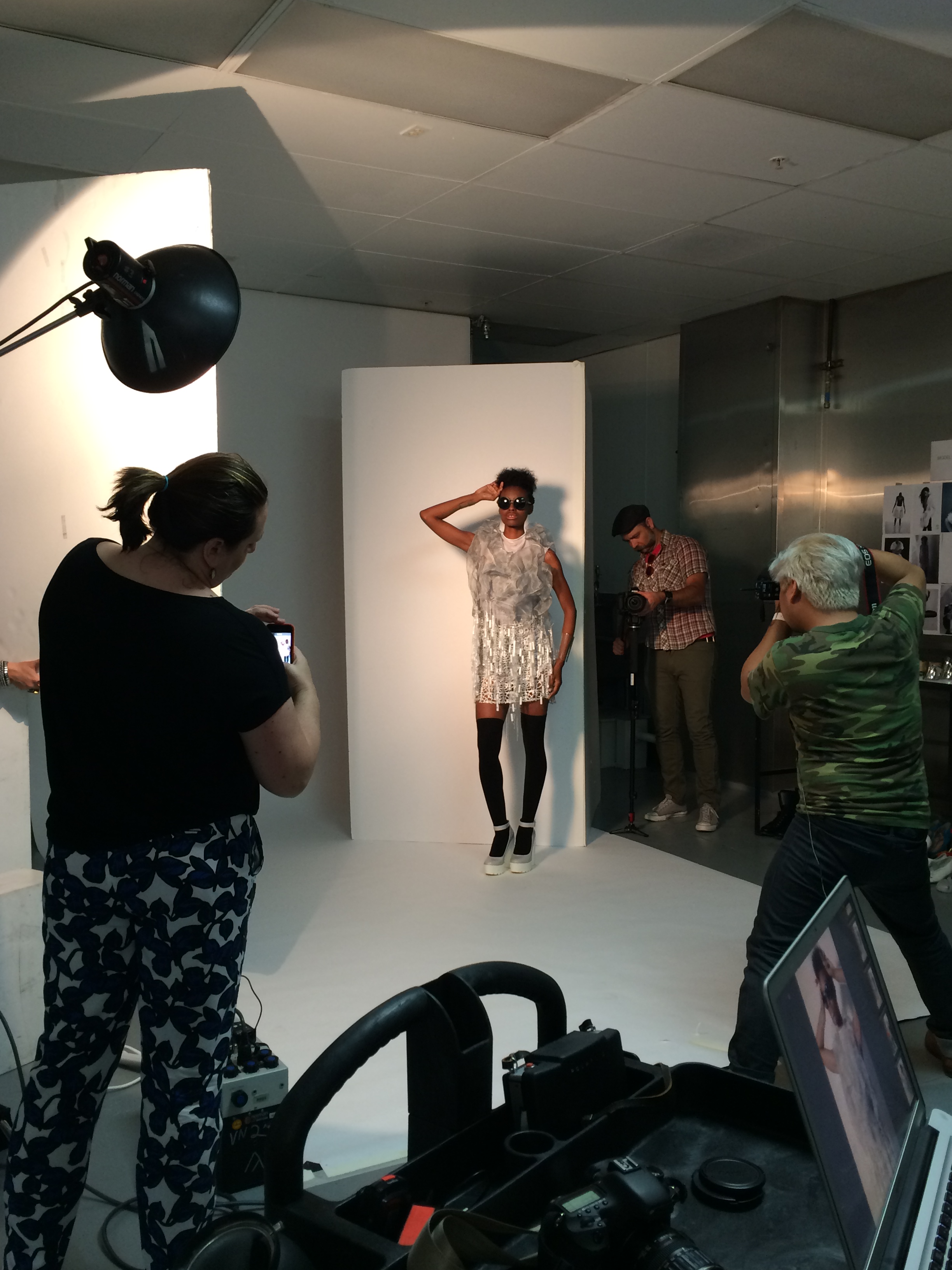 Academy of Art University's annual Online Student Summer Expo was held from June 20-28, and from June 22-26, 15 online School of Fashion students had the opportunity to attend workshops at the fashion headquarters, 625 Polk. "The annual Summer Expo is an opportunity for students to experience hands-on workshops and classes aimed at improving their skills and knowledge of their subject, which they can take home with them to apply to their online classes," explained Freshman Student Online Coordinator Bethany Meuleners. "They are also given the opportunity to meet their faculty and directors, who can help in discussing and planning for their time in the program." Participants travelled from as far away as Puerto Rico, Connecticut, New York, Maryland, Florida, Illinois, Missouri, Nebraska, Oklahoma, Texas, Colorado, Utah, Washington and Southern California. From industry-led field trips to social media training to a photo shoot, Summer Expo 2015 was an unforgettable experience for online students.
Throughout the week students collaborated on one large project, which culminated in a photo shoot with the Styling department. Students' specific tasks for the project varied, with each incorporating aspects of their major. According to Meuleners, "The premise behind the project was to explore visual research and the development of a garment from a new perspective. The students sourced and used found objects to develop garments with a focus on shape and silhouette, and with an absence of color—they were all white." The design students mainly developed garments, while merchandising students made store visits, worked on market research and developed ideas for the photo shoot. Journalism students attended some journalism workshops and worked on developing content for a written story about the project—which you are reading right now! In addition to the workshops, Hana Goldin treated students to an informative presentation on the Academy's online library resources, which has great tools for online students to use in their home studies.
Here are a few projects and outings that students at the Online Summer Expo participated in: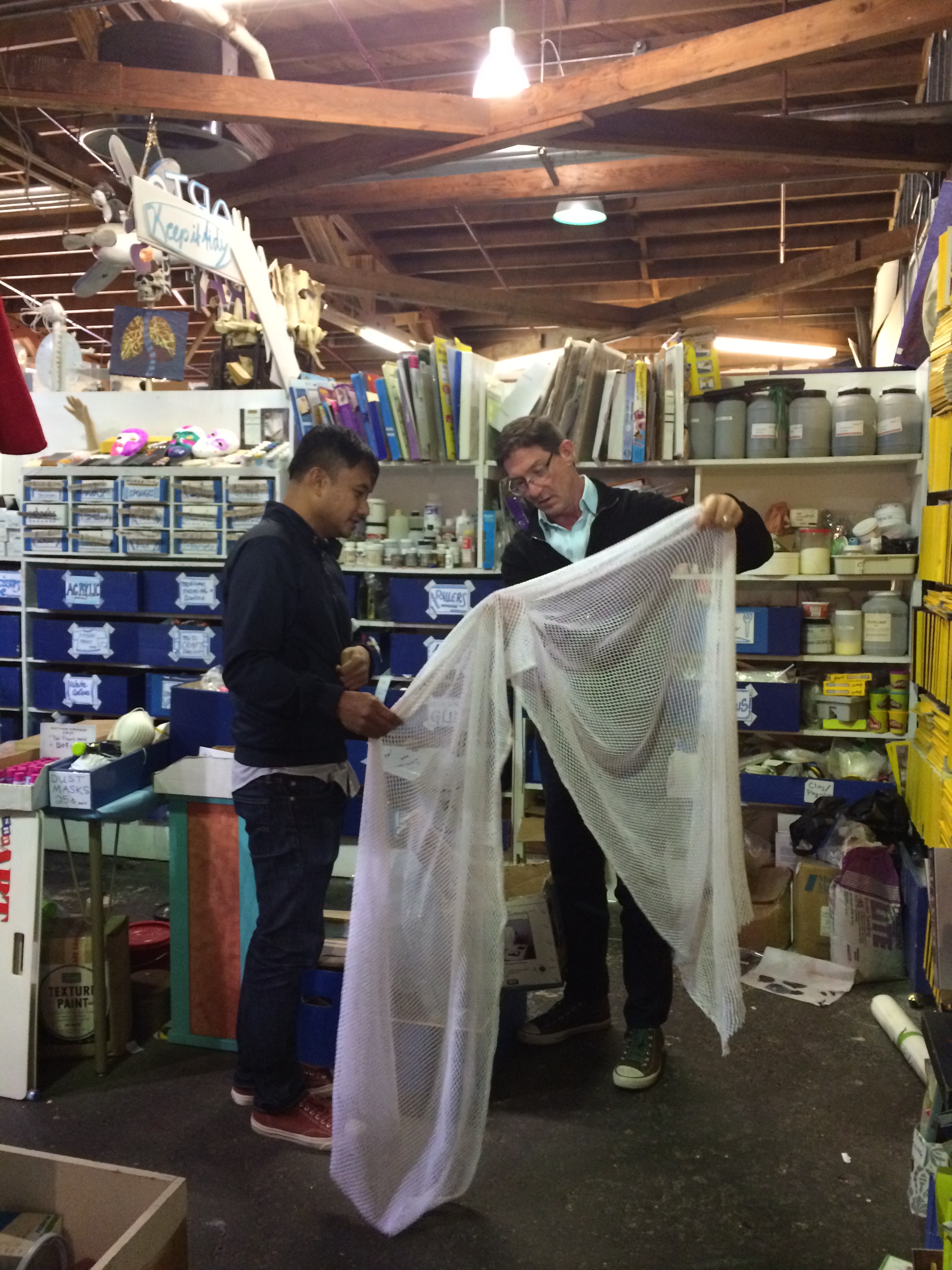 Students venture to SCRAP in search of innovative materials.
Field Trip to SCRAP
Students went to re-use center SCRAP, where they gathered buttons, fabrics & other miscellany for new and upcycled creations. Students reflected that going to SCRAP helped push them out of their comfort zones and expand their aesthetic views. One student said, "SCRAP had a huge amount of potential supplies and pushed me to be more expressive in my work." With the trip to SCRAP, students learned firsthand how to make garments from literally scraps of things, harness their creavitivty in developing new ideas, and to experiment with different textiles, volumes and textures.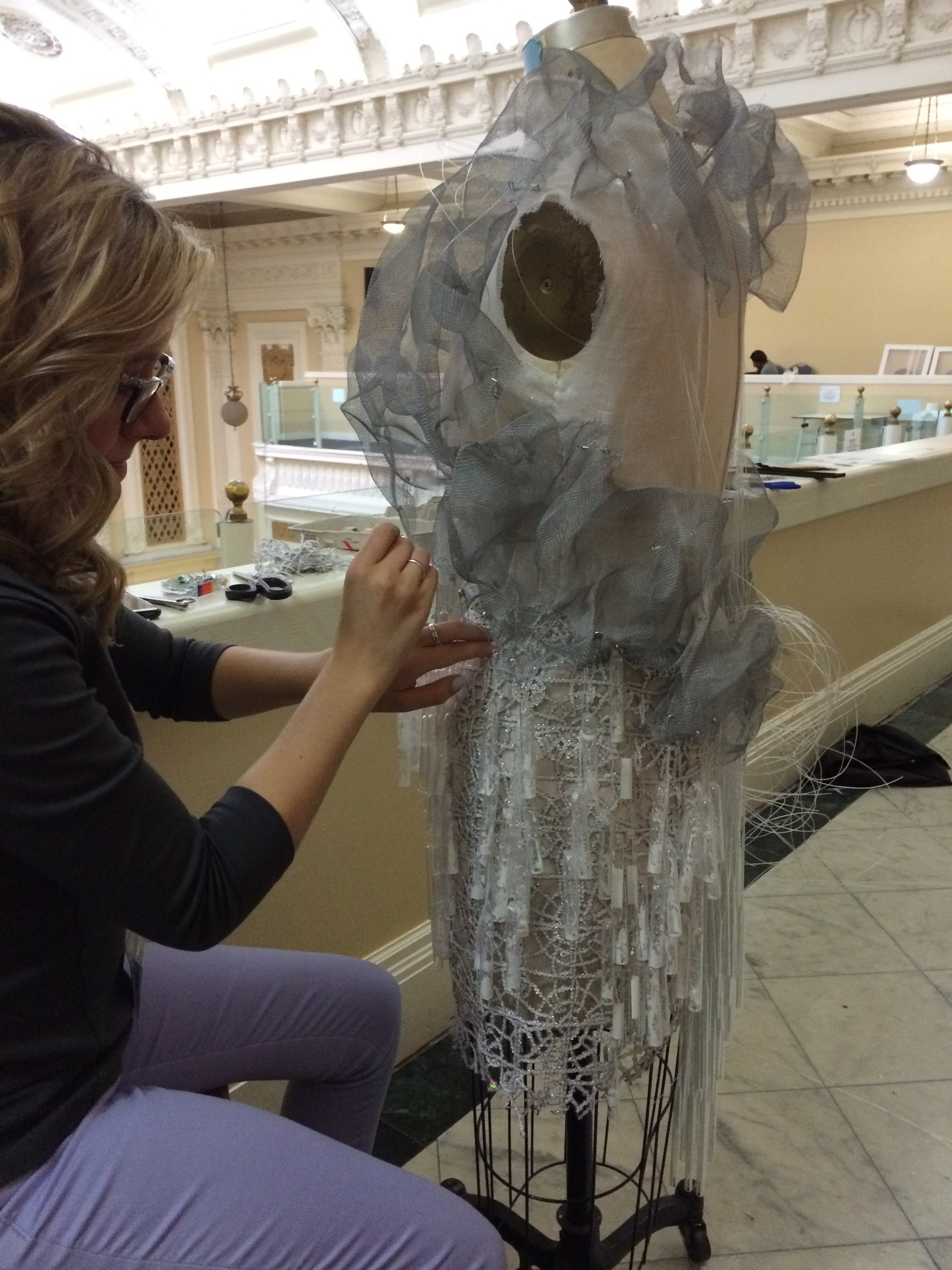 Social Media & Blogging Workshop
In recent years social media and blogging have been an undeniably big part of the fashion business world. Stephan Rabimov, Assistant Director of Fashion Journalism, gave an engaging social media and blogging workshop for all students. His informative and eye-opening class gave students many valuable insights into the way social media/blogging can help students reach their processional goals. Students learned that consistency is key—pick a direction, aesthetic, or topic and stick to it— and to be timely in everything they do Rabimov also emphasized the importance of selling oneself and exposure for recognition. He recommended students start professional blogs, be aware of current flow of fashion industry, and put themselves out there to show their growth, expertise and experience. After the lecture, many students decided to start a fashion blog or social media channel to gain credibility and recognition.
Movie Screening, 'Dior and I'
Students were treated to a screening of the documentary 'Dior and I', which showcases how gifted artisans help Dior head designer Raf Simons pull together his first collection… in just eight weeks. One student commented, "I thought the movie was very impactful, especially being able to see how different couture and ready to wear lines can be from each other. It was also great to see the behind the scenes effort that goes into creating a couture collection, or just what occurs at the Dior Fashion House." The movie included the emotion Simmons felt during the collection creation process, the pressure of the business, and Simmons' unique approach to design. Students remarked that the film reaffirmed to them the importance of working as a team, and that Simmons' unique creative process inspired them to reexamine their own creative processes.
Merchandising Field Trip
Online Fashion Merchandising students went on a field trip to gain understanding of what a merchandiser really does in real life, and what professional work in their field might look like. Their first field trip was to the Westfield Shopping Center and Fashion Incubator's Pop-Up Shop, which features a group of local designers. Students talked with one of the designers, Jeff Ladra, owner/ CEO of PLADRA. Students found conversation with him to be informative and insightful in terms of understanding business of fashion. They also had an opportunity to going to Union Square and see how visual merchandising can impact a product. One student mused that the most rewarding experience of that trip was when Russell Clower, Assistant Director of Online Merchandising, took students on a field trip to meet with the visual merchandiser at Barneys in San Francisco. Through these field trips, students were able to speak with industry veterans and gain insight into what a career in merchandising looks like in practice, not just in theory.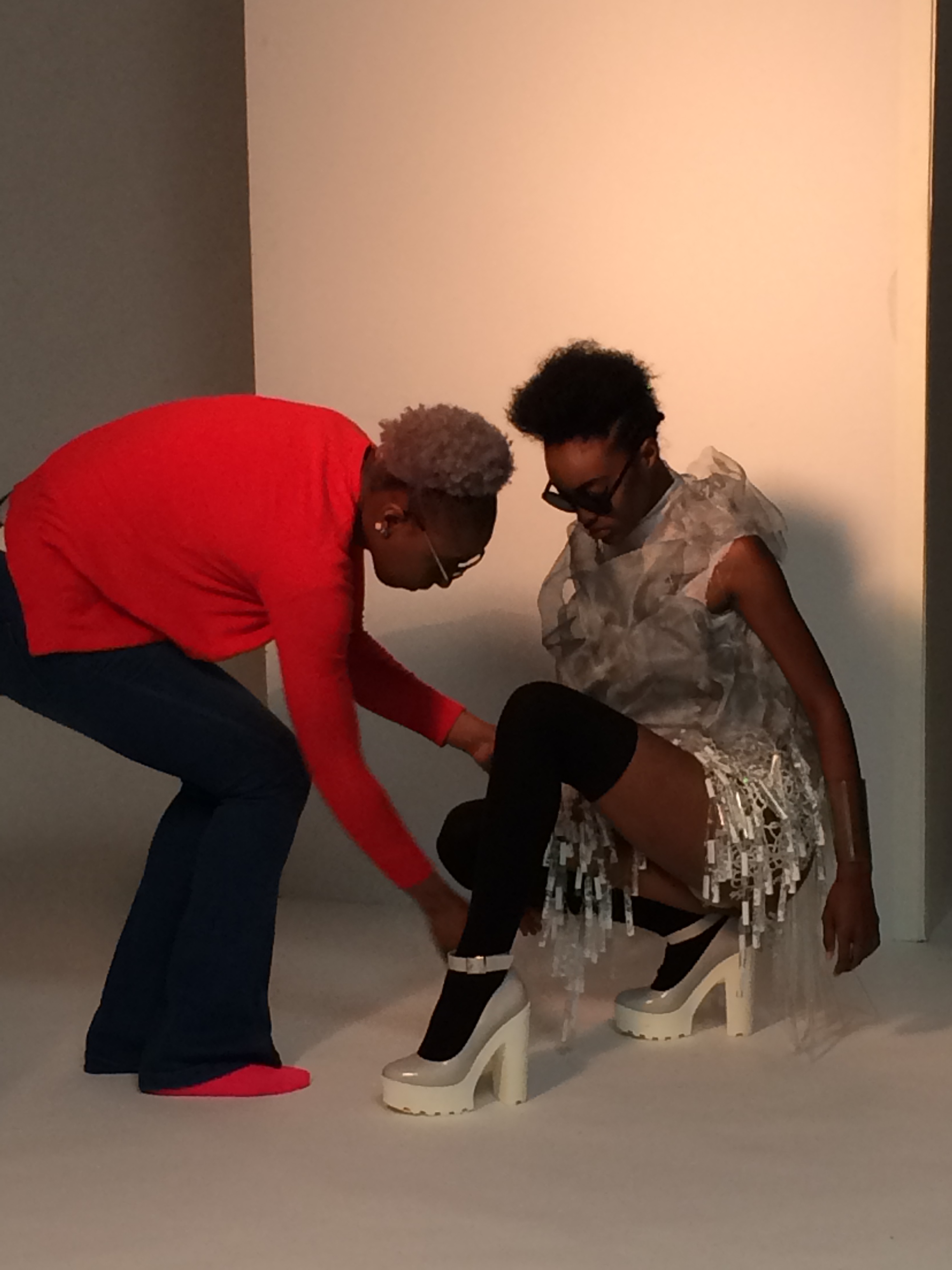 Styling Workshop and Photo shoot
The styling workshop provided students with the invaluable opportunity to work on an actual shoot, from start to finish, Students got to know what really happens behind the scenes of a professional photo shoot. They learned the significance of collaborating with a team of stylists, merchandisers, and designers, as well as learned the importance of communication within a team. Assistant Director of Styling Flore Morton taught students about styling and appropriate behaviors on set, such as dressing the model, and not stepping on the backdrop. Students were excited to see how lighting and backgrounds change according to a theme of photo shoot, and the experience of working on a shoot from inception to completion highlighted the fast pace of a shoot and necessity for all involved parties to be prepared and professional. Scroll to the bottom of the story to see all the great shots from this photo shoot!
Drawing/ Visual Workshop
In the Drawing/ Visual Workshop, students experienced the different approaches to illustration. They learned techniques including balance, choice of point, and control line equality. Students not only learned techniques, but also learned to let go and be creative. One student noted, "The workshop helped us learn to view illustrations more freely and experiment with unconventional tools to create a variety of textures and form on the body. We got some great insight on how to draw live, which helped me with what I've been holding back on. Besides a lesson, there was great advice from the instructor, "If you like and enjoy something, don't put it aside because you're not good at it. That's why you're in college."
At the end of the week of workshops, students presented their projects to faculty and staff. Presentation were not graded, however they did receive feedback and tips from experienced instructors. The presentations were a valuable opportunity for students to practice presenting their work to an audience. The students explained their concepts and showcased their garments along with mood and material boards representing their research and developments.
Summer Expo 2015 allowed students to realize that while they may be remote, they are not isolated, and that the hands-on approach to learning at the Academy of Art University directly translates to the work they do at home.
The Summer Expo is held each June, so we'll see all of you talented online students next June!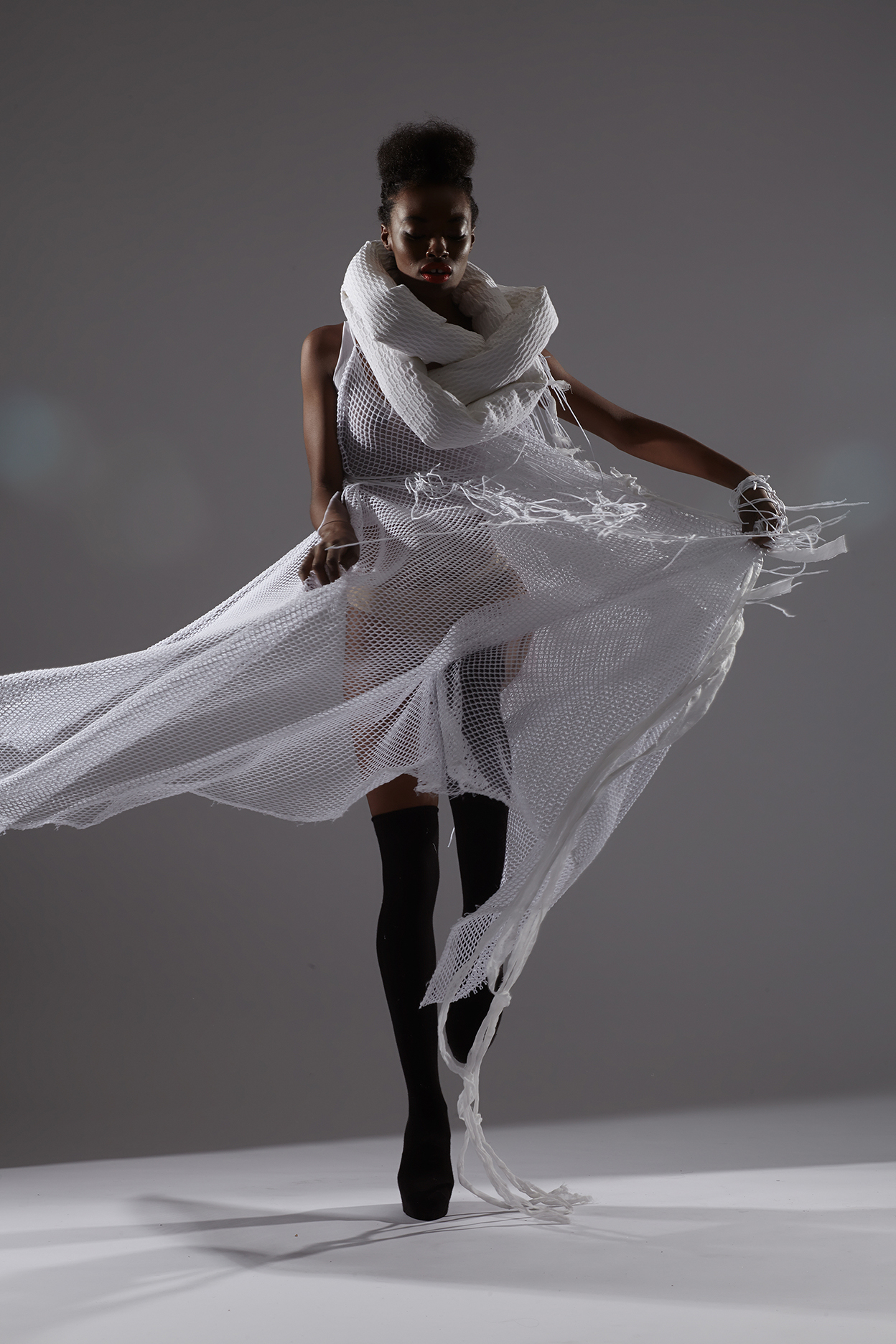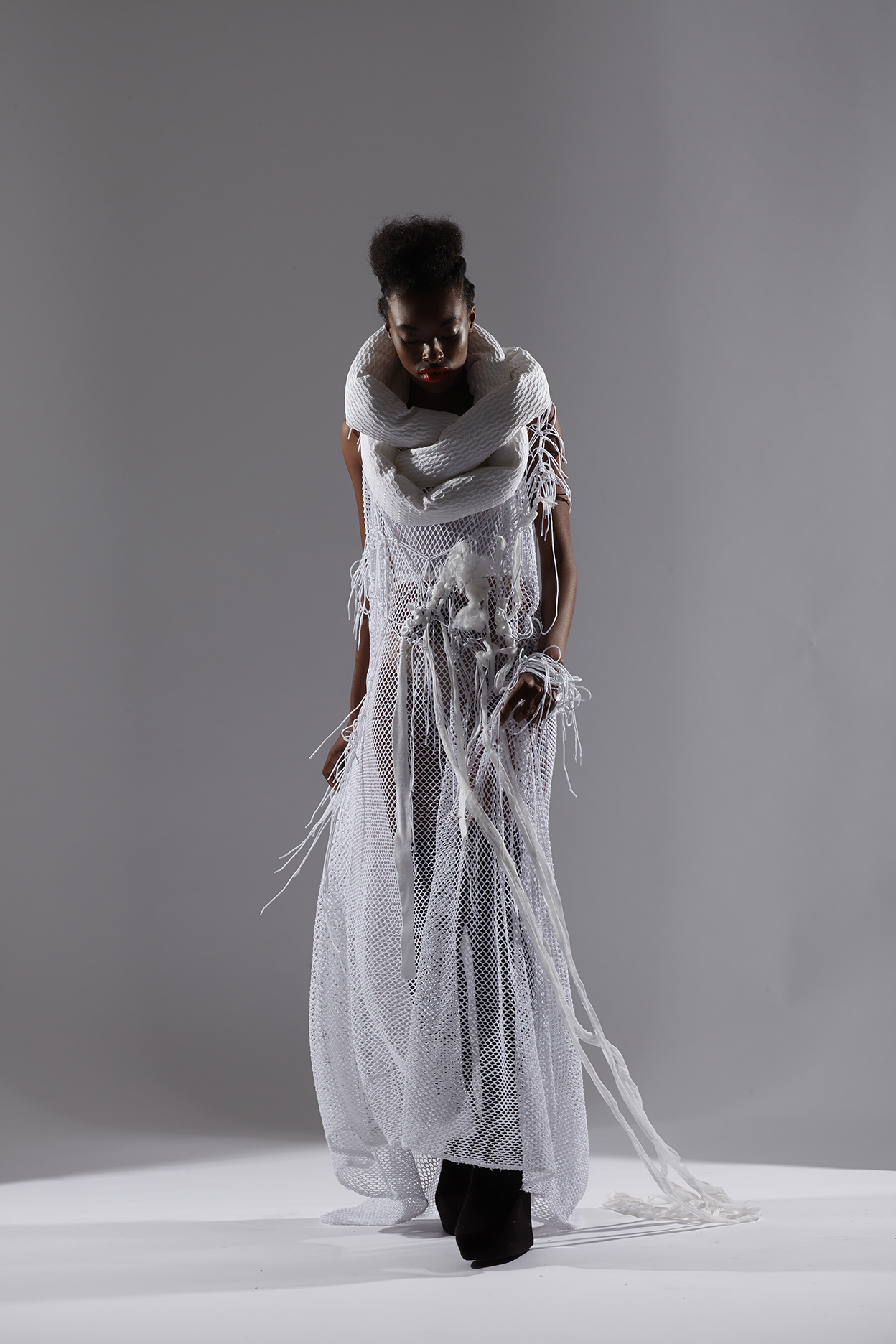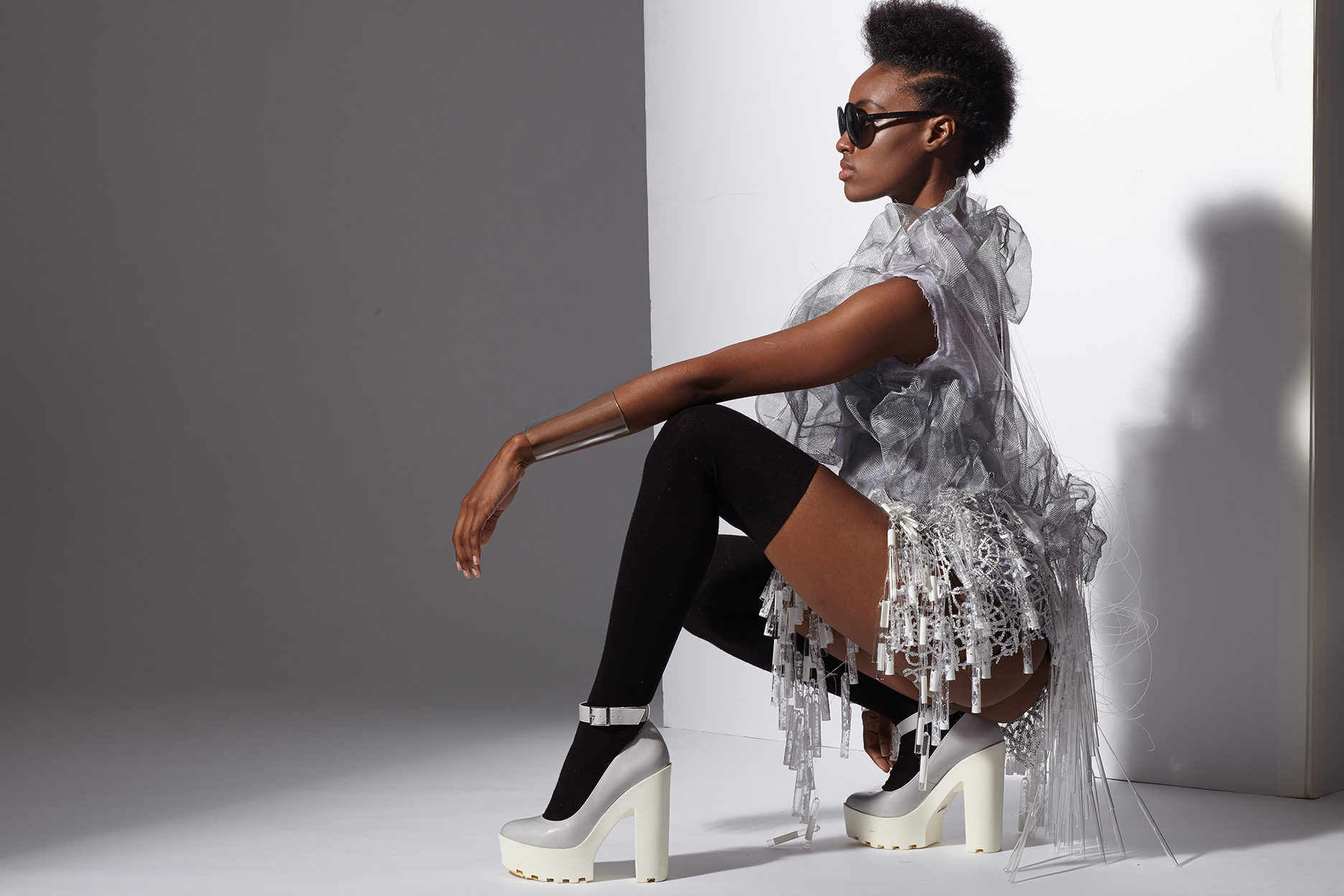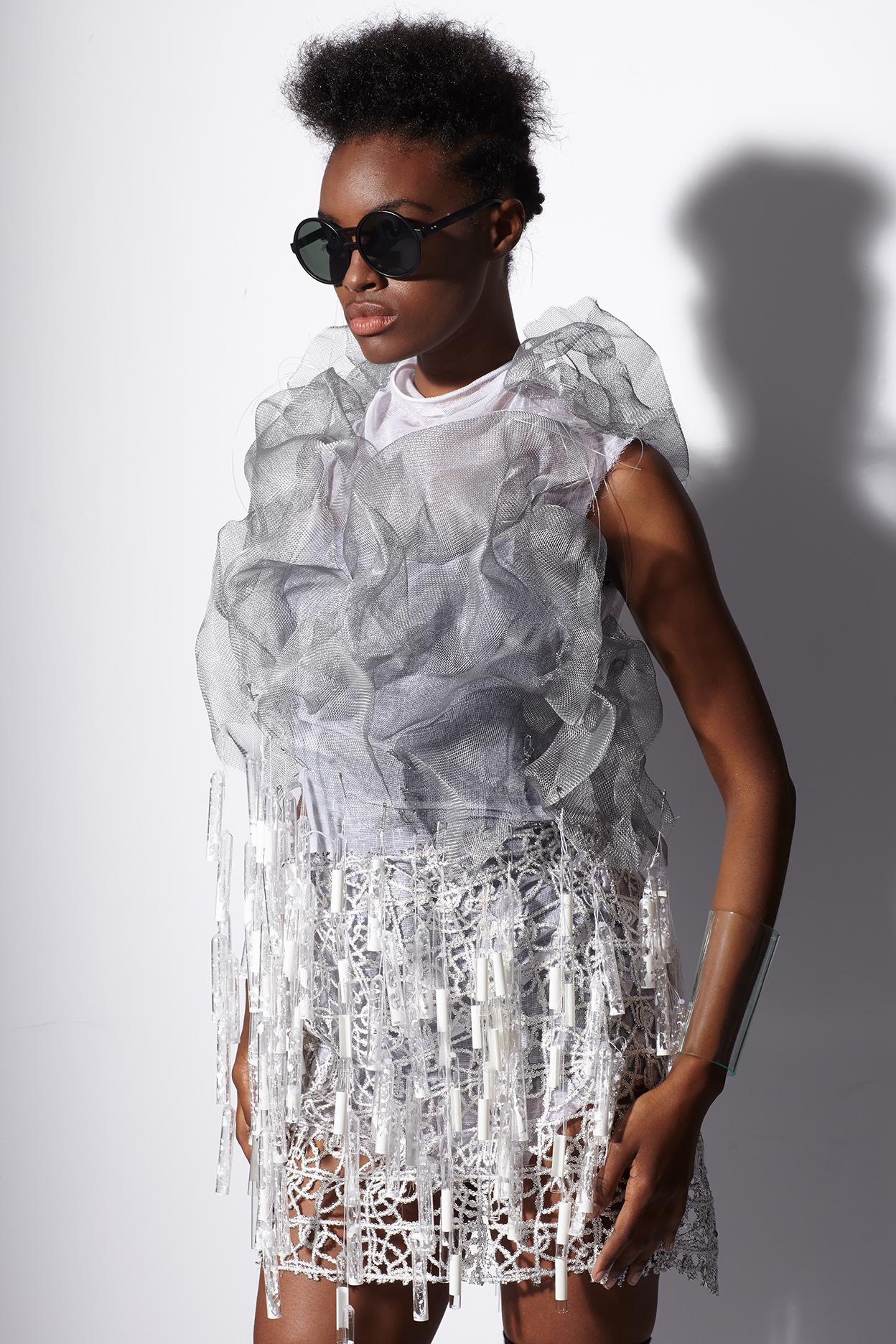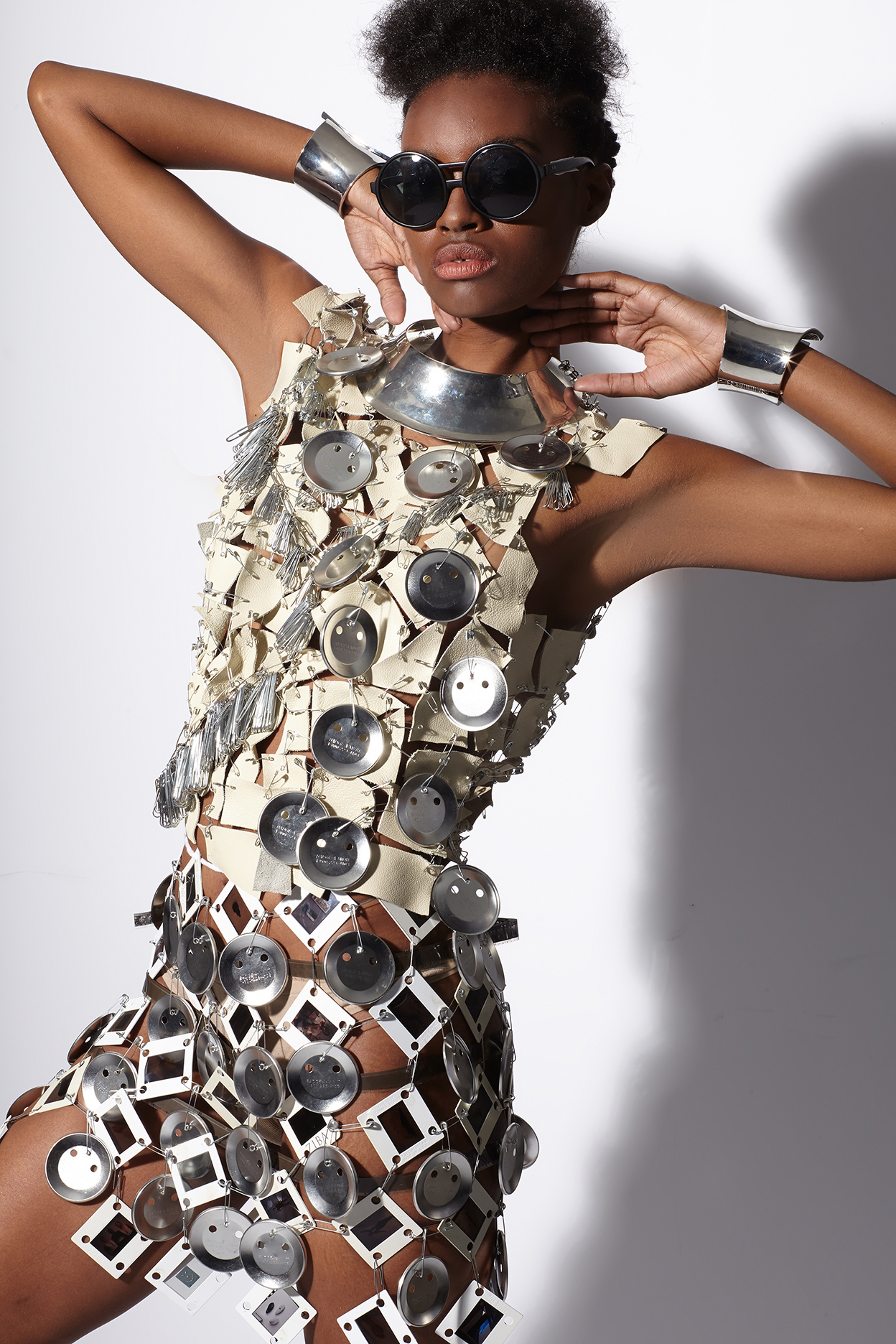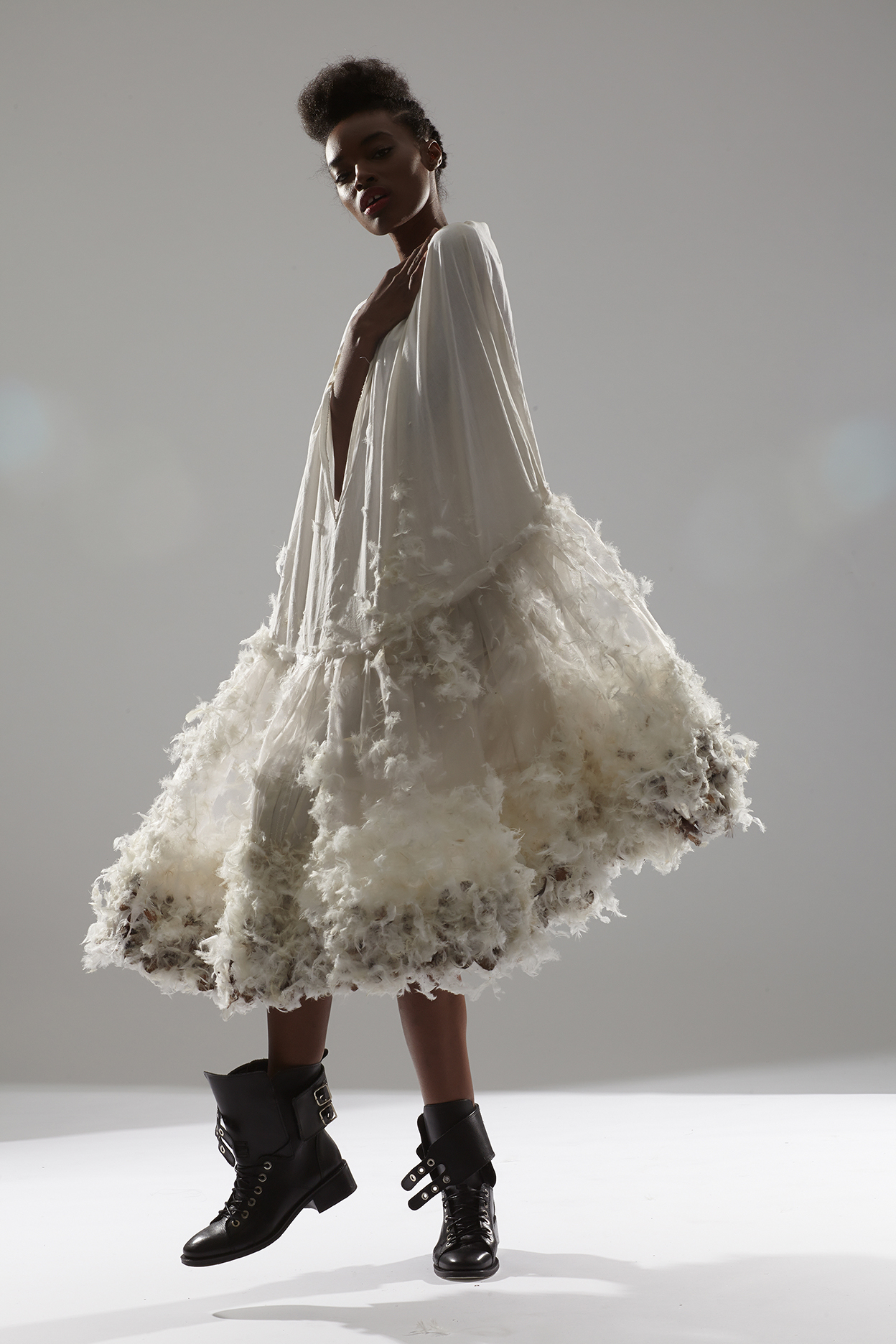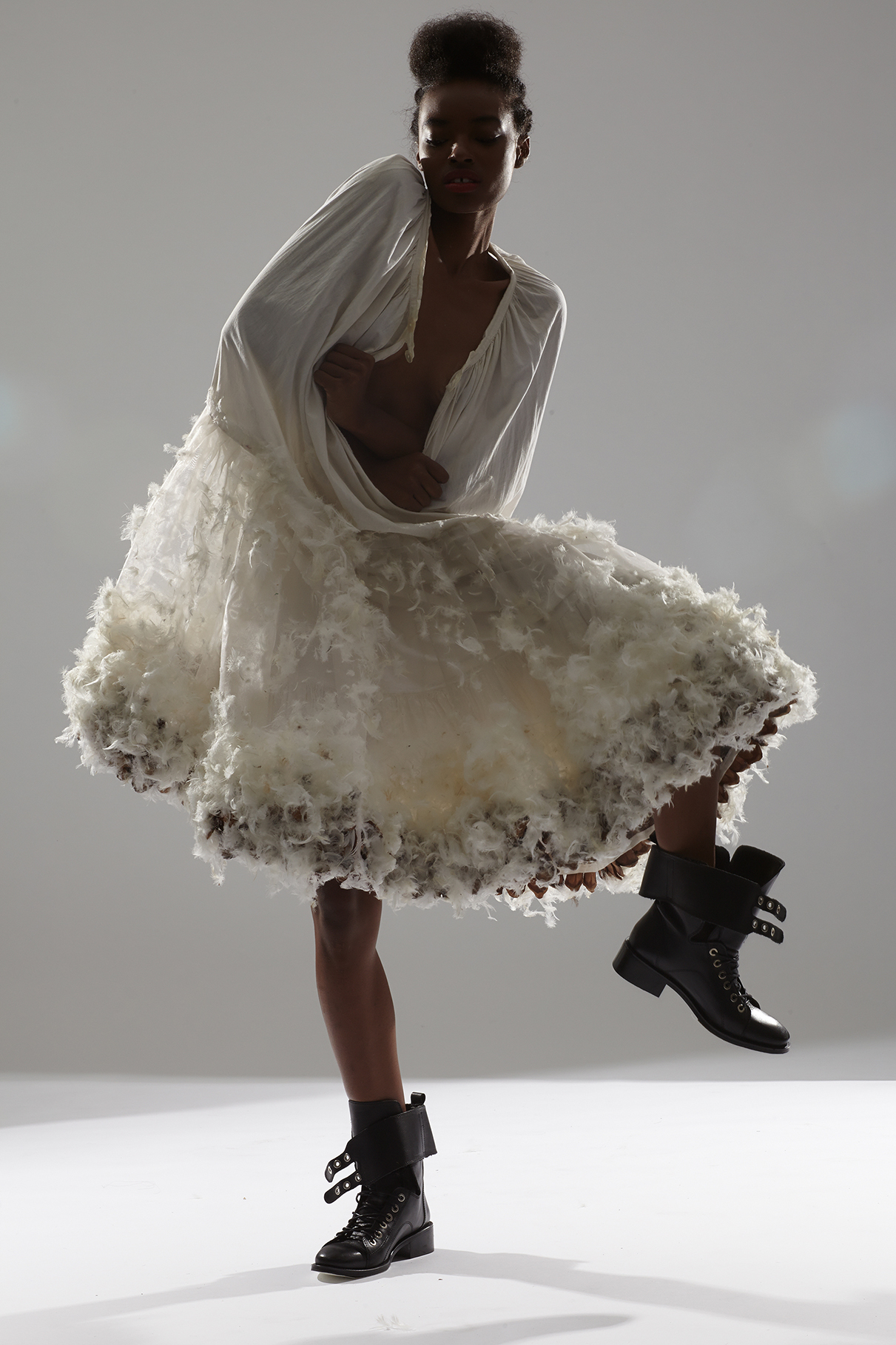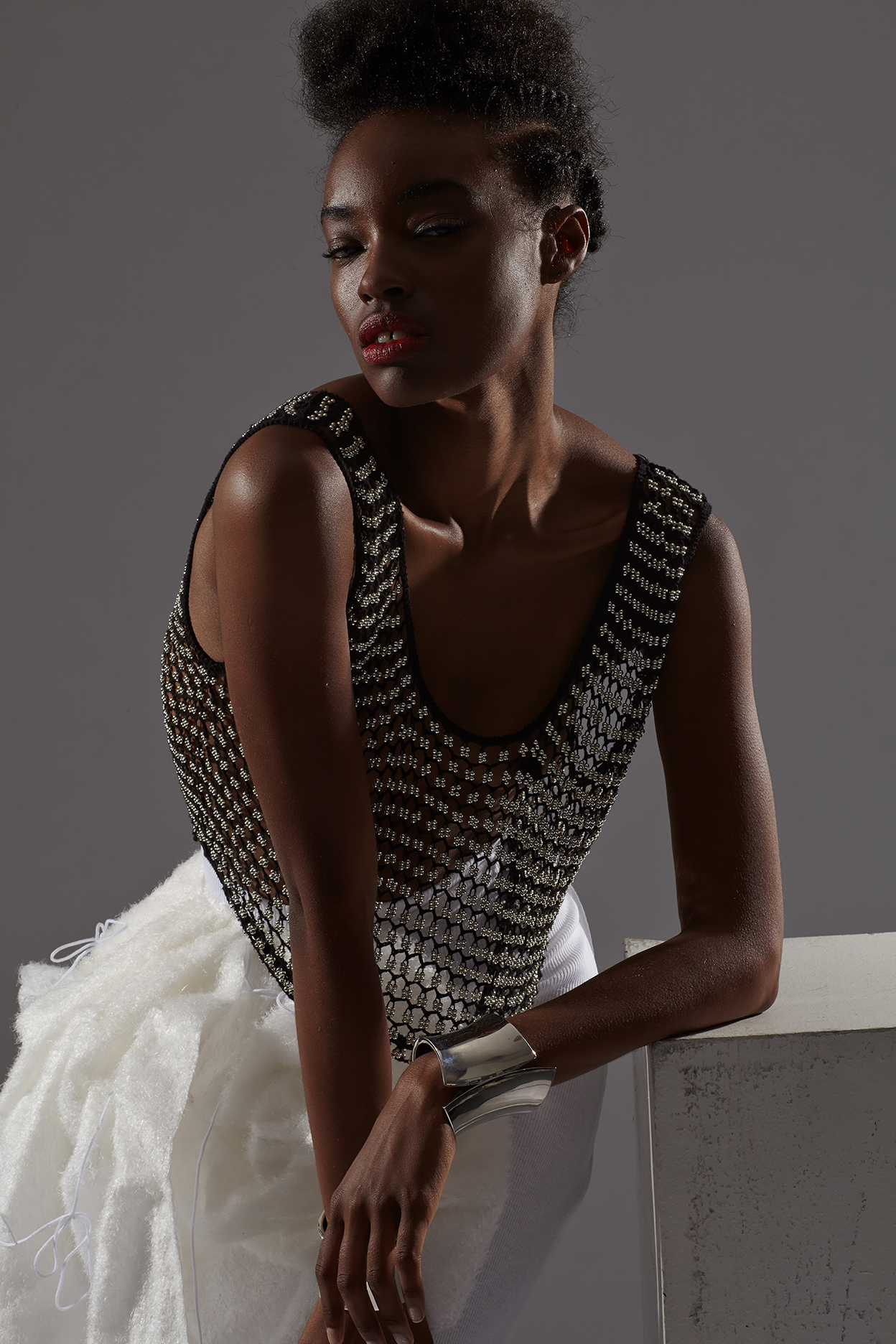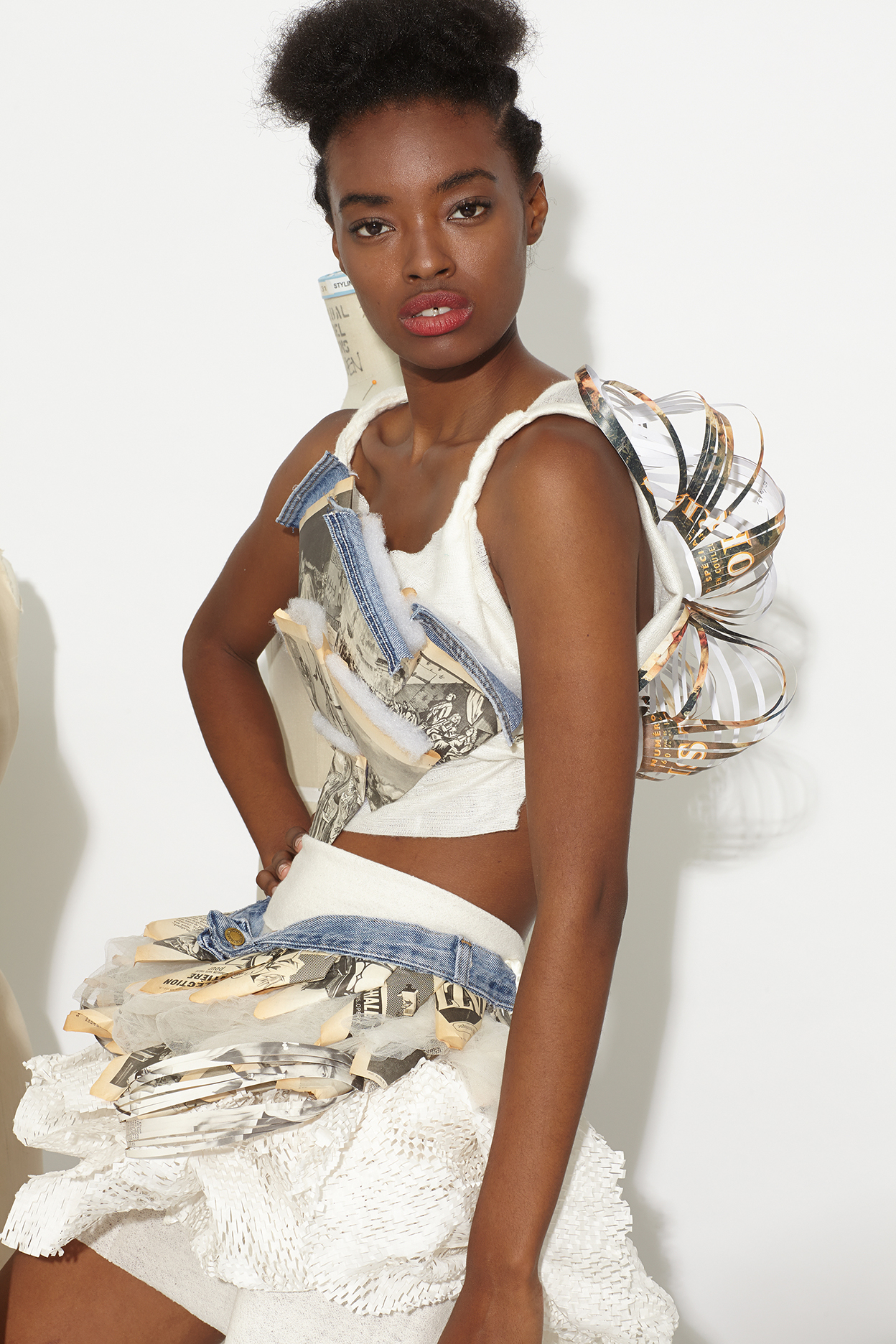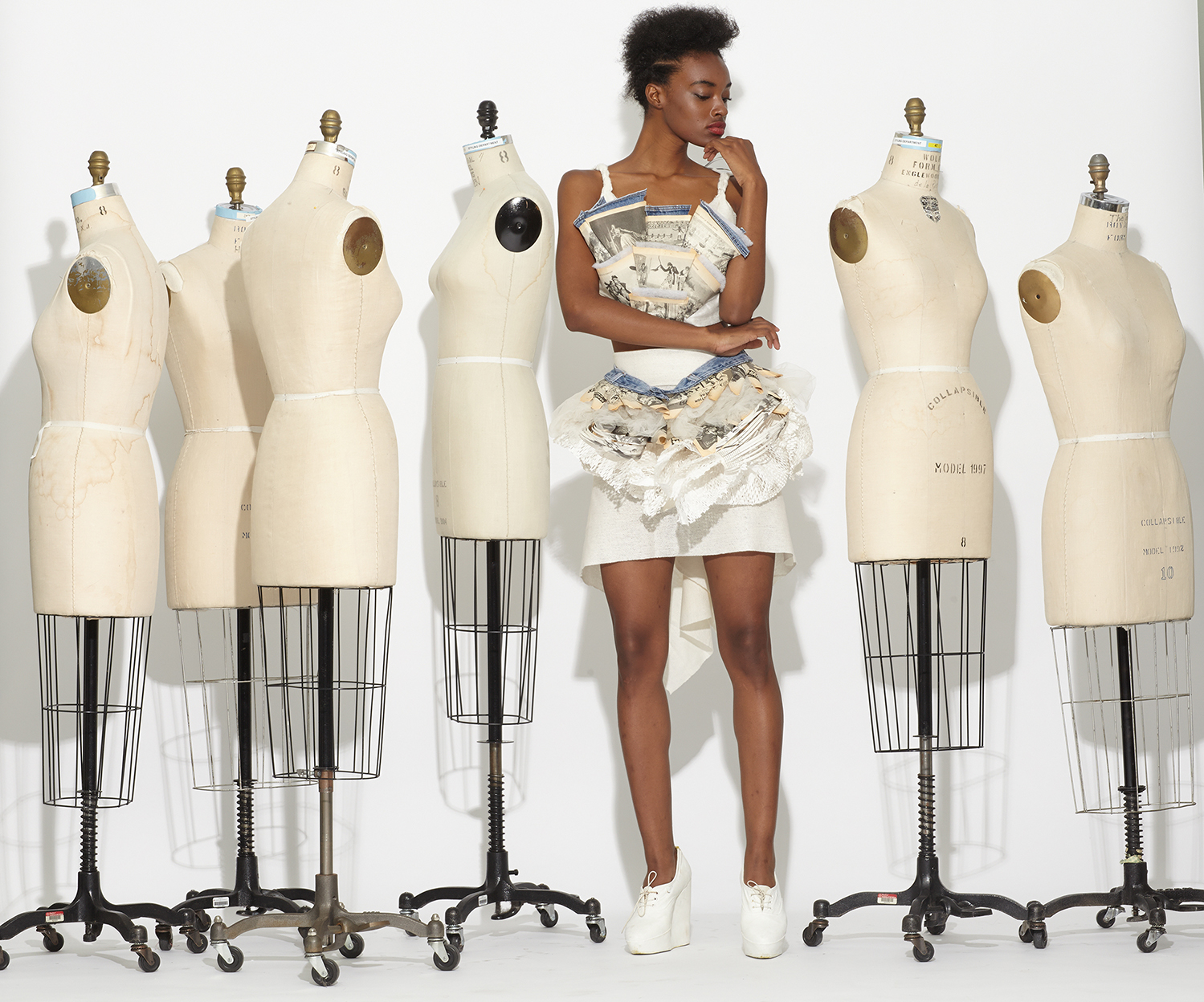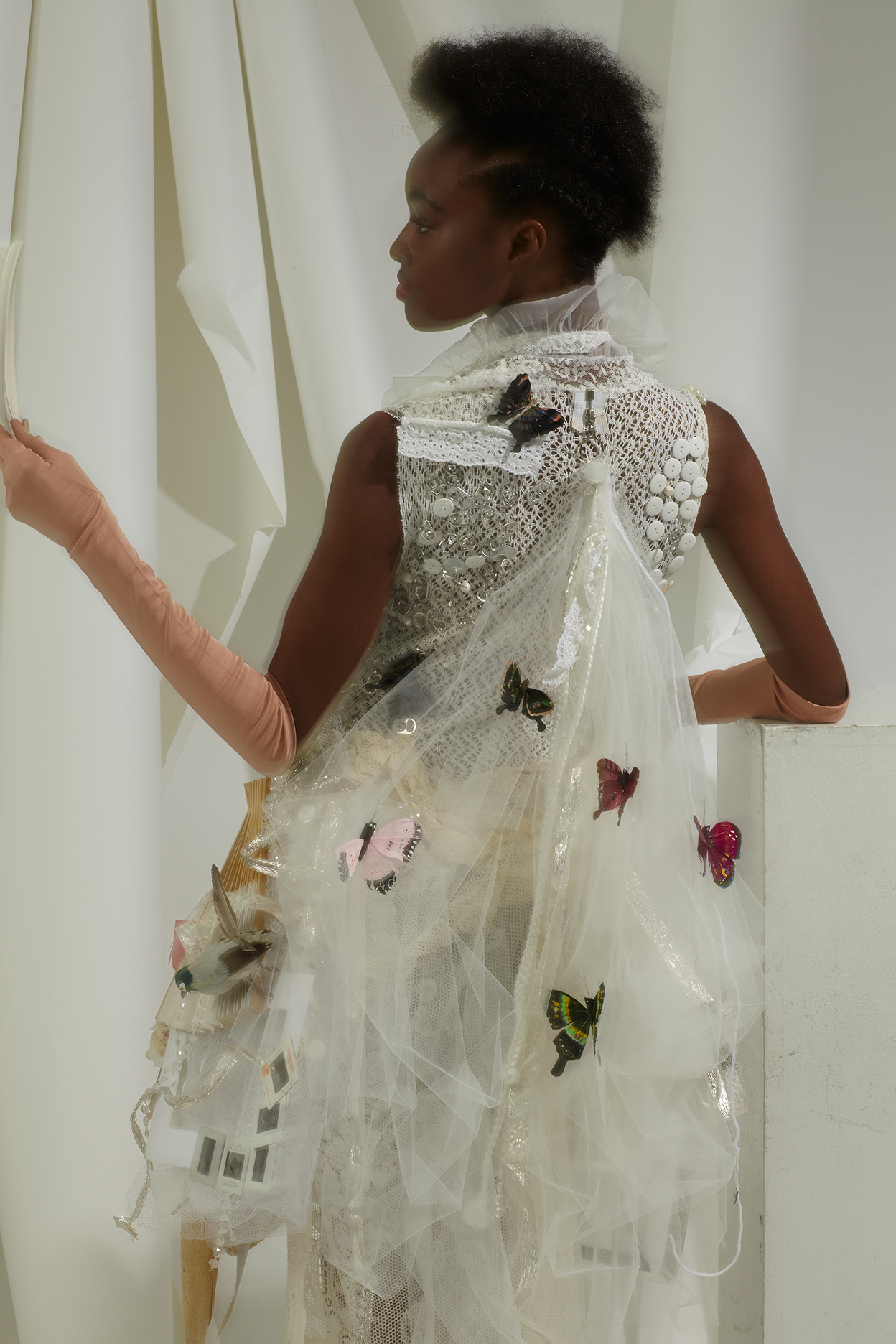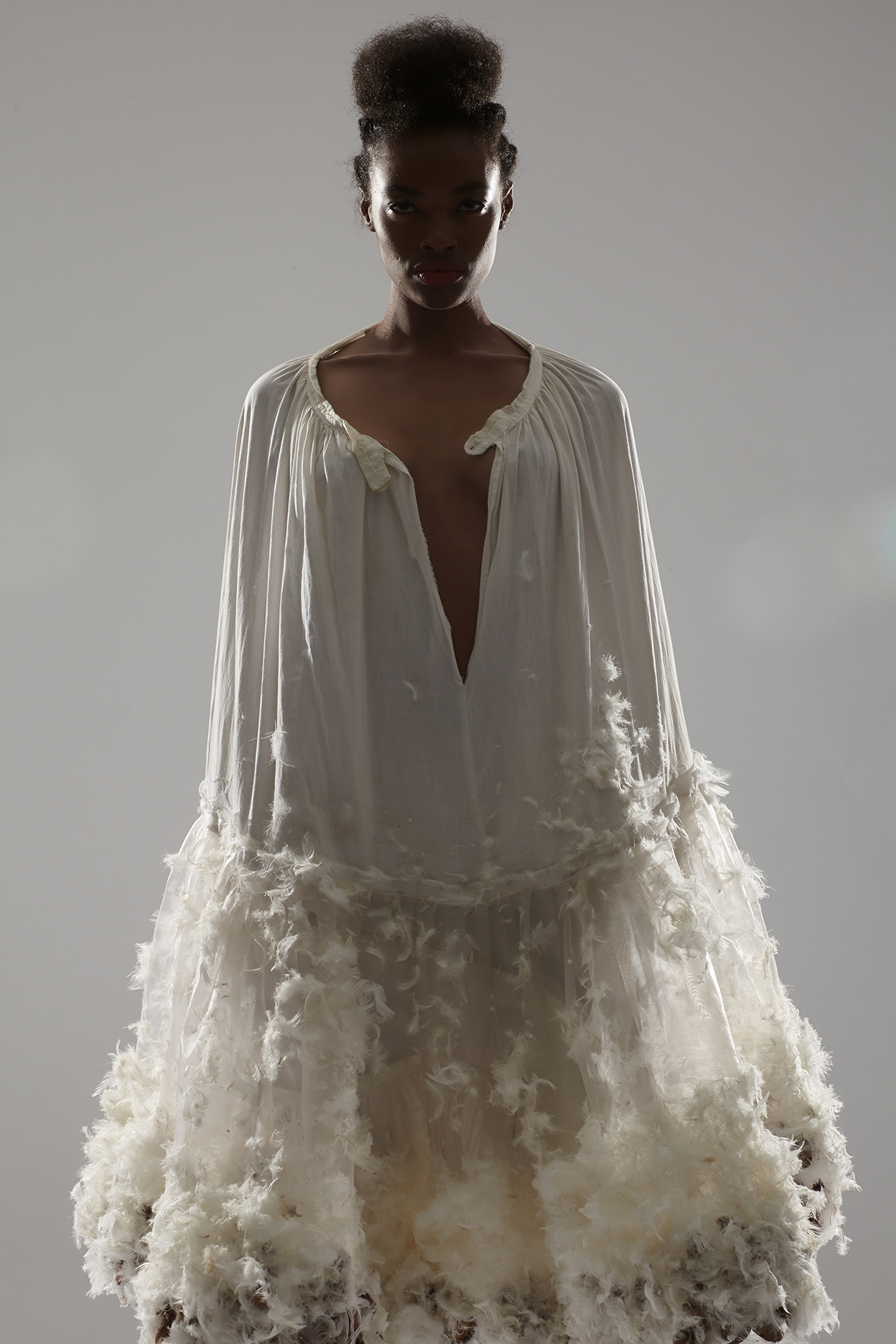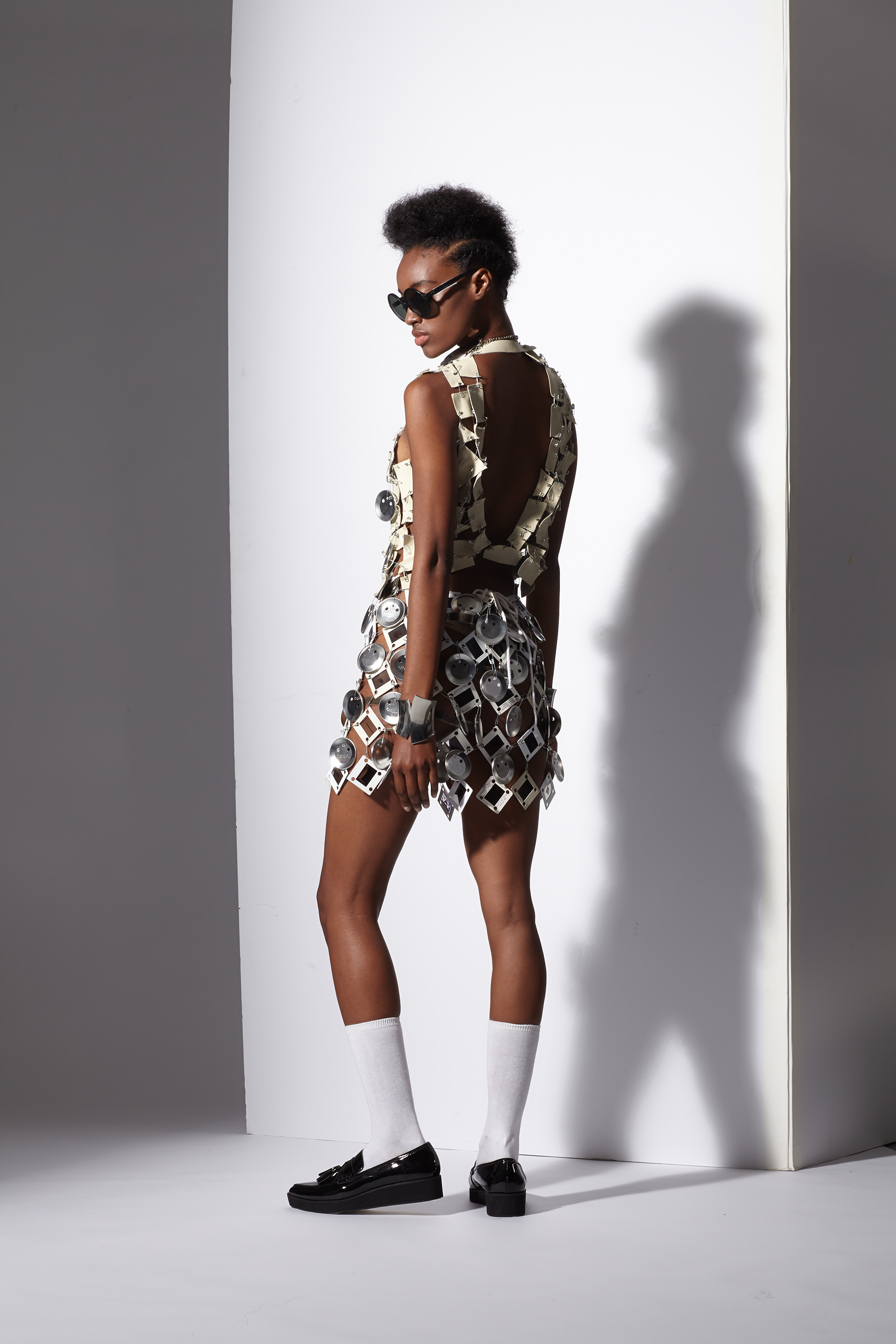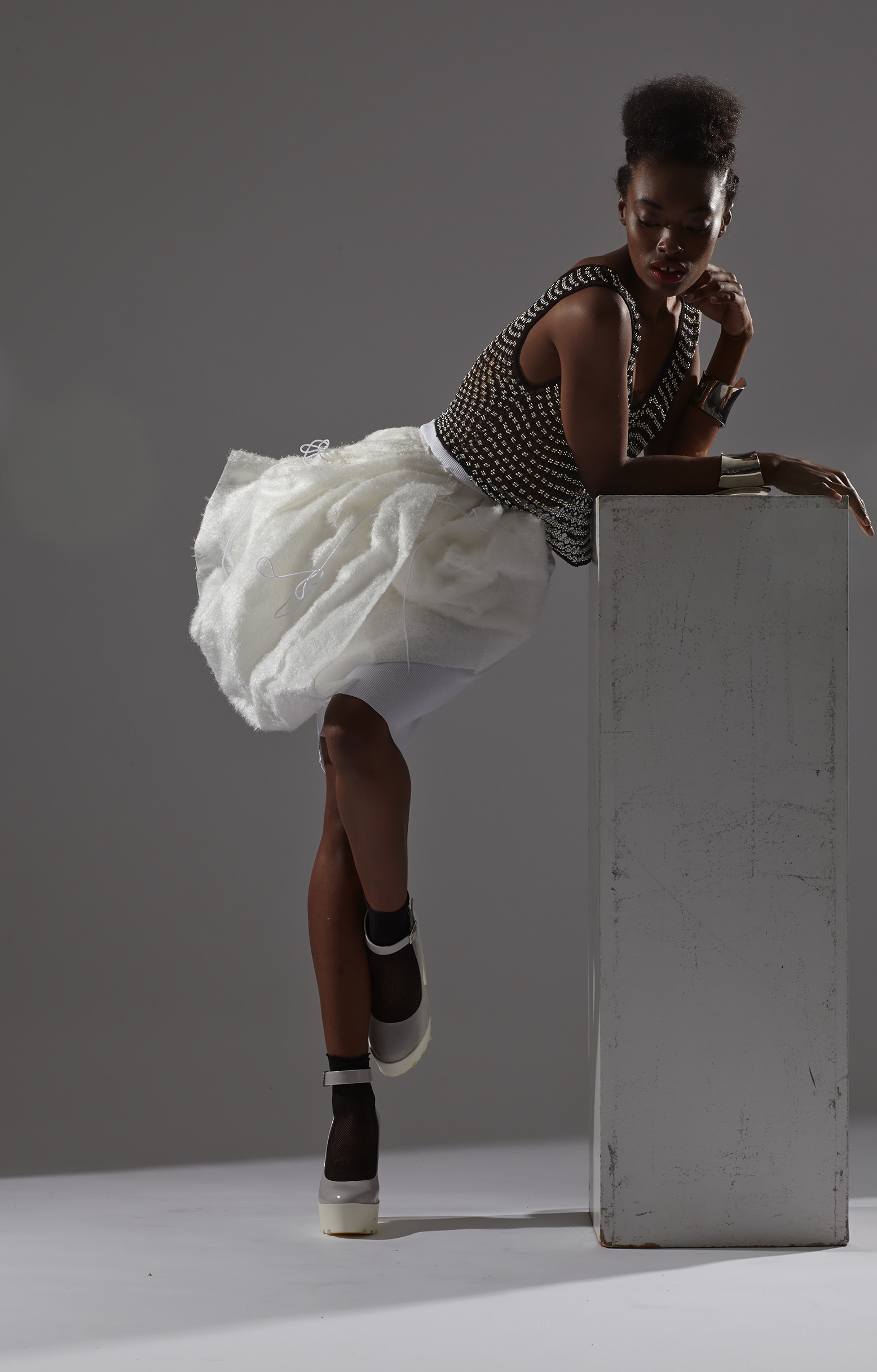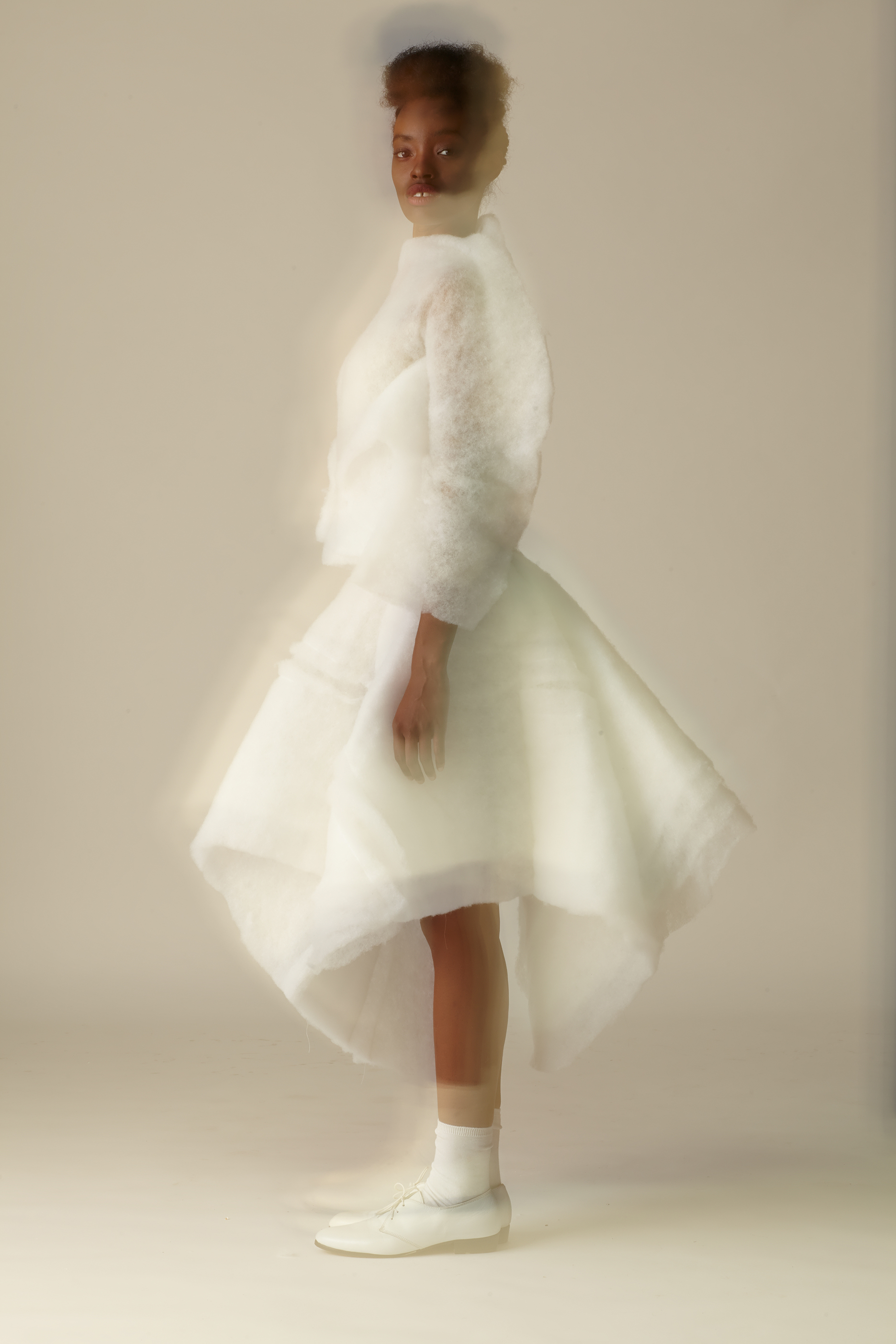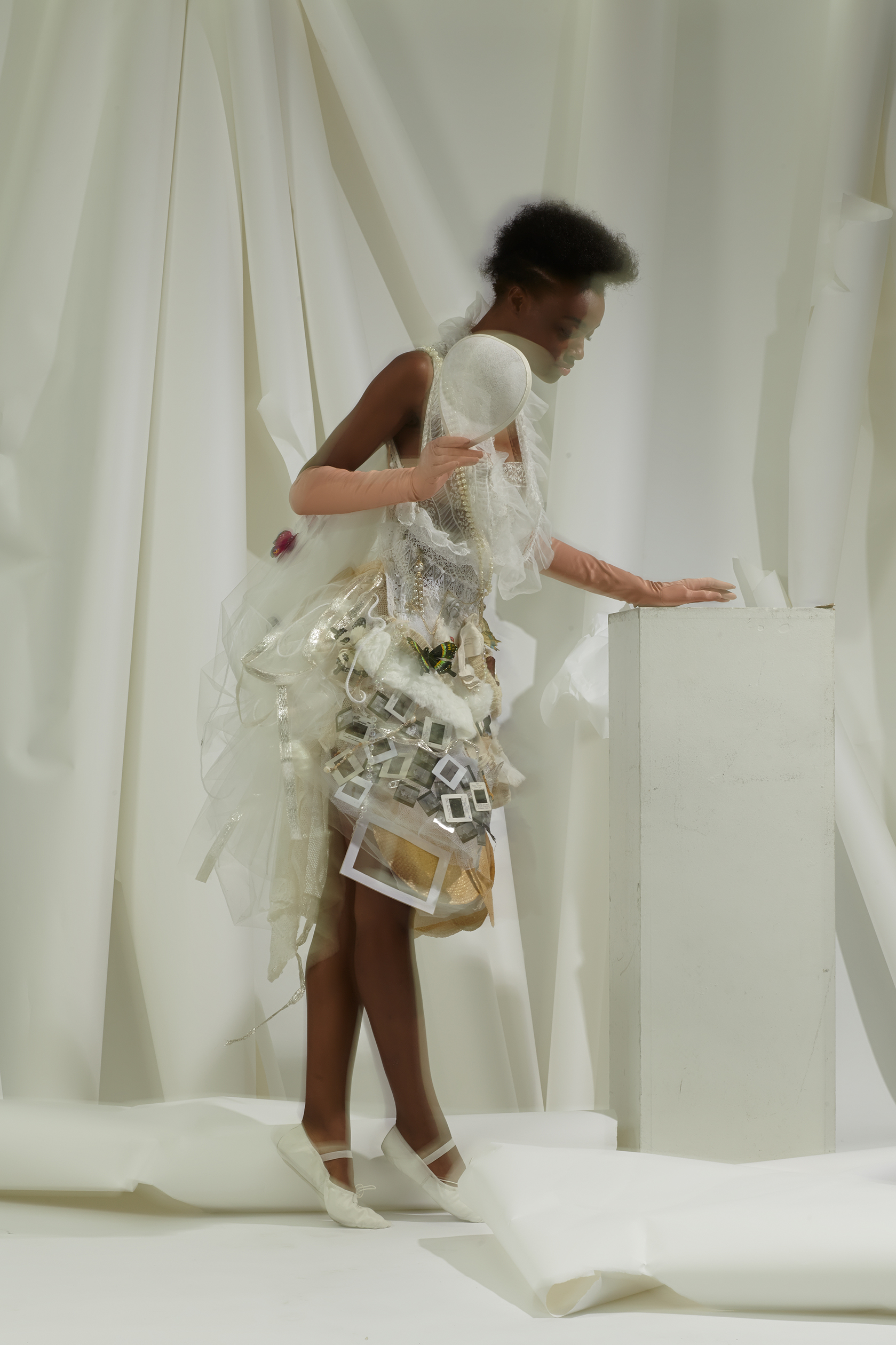 Written by Yuna Choi, BFA Merchandising