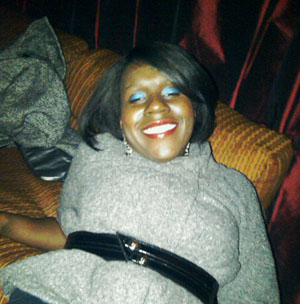 Name: Shemeka Cisco
Where do you live? Savannah, Georgia
Area of study: MFA Fashion Merchandising
Day job / occupation:
Admissions Counselor/Recruiter for Savannah State University
What qualities do you most value in others?
Honesty…."say what you mean and mean what you say", having a passion for something, whether it is life, family, career – just be passionate about SOMETHING!
Who are three of your favorite designers?
Rachel Roy, Tracey Reese, and Thierry Mugler.
List a guilty pleasure:
The Real Housewives of….(I watch them all!), pretty much any show on BRAVO, eating mint chocolate chip ice cream out of the container, reading fiction about vampires or anything "other worldly", lounging around the house in my pj's all day, TMZ, Mediatakeout.com, HBO original programing, last but never least…mafia movies.
What is your present state of mind?
Thankful for where I've been and excited about where I am going!
Follow the jump to read more!
What is your dream job?
Owning my own boutique.
What is the most important thing that people should know about you?
I can be a bit of a control freak at times
When was the first time you recognized your interest in fashion?
When I was in in 4th grade.
Where have you found inspiration lately?
Old episodes of Sex and the City, the show Mad Men, magazines, and friends. I know it might sound vain, but I inspire myself sometimes.
What is your most valued possession?
Coco, a teddybear my grandmother gave to me before she passed away
What music do you like to listen to?
Anything that's going to make me dance or relax me
If you had an opportunity to travel back in time, who would you like to meet, and why?
Clark Gable, I saw a documentary about Gone with the Wind and Vivan Lee complained that Clark Gable had bad breath, I would want him to know because that is embarassing!
For more On Online, click here.