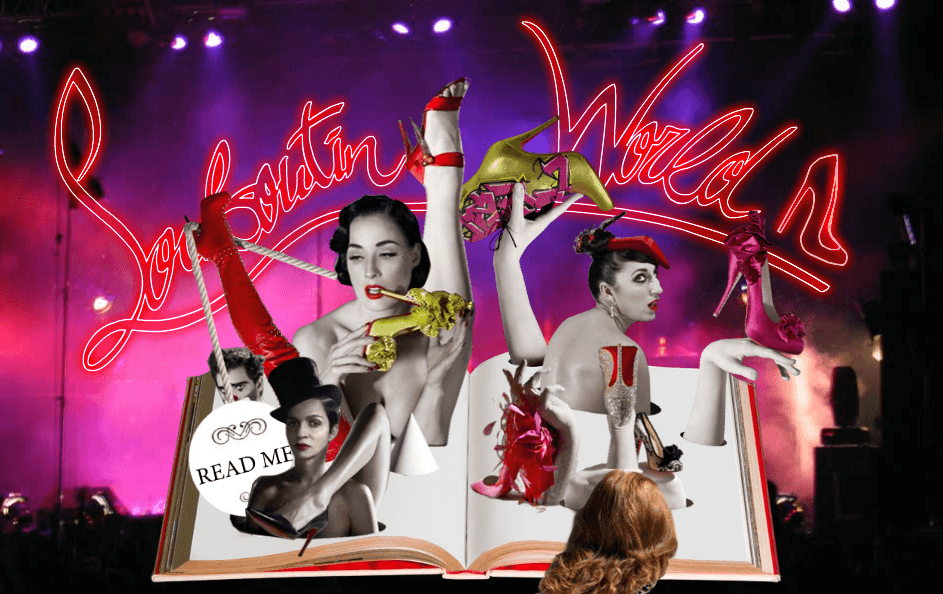 Christian Louboutin, to some – the best shoe designer around – and friend to every celeb from here to New York City to Los Angeles, all the way to Paris. In this interview, Fabsugar takes us to the Neiman Marcus in Beverly Hills where Louboutin celebrates 20 years of designing the coveted red-soles. He says that the collection is a mixture of shoes that reminded him of specific people and moments he encountered over the years as well as musicals, showgirls, and more.
He also talks about his love for showgirls and burlesque and designing for them in the past, as well as sneaking into musicals in Paris, as a teenager. He dishes about how he loves to trapeze, and that he's actually pretty good at it (now that is interesting) – we would probably have to see that one. He goes on to ironically state that, he wasn't even interested in fashion, and that he "didn't even know about it". Let's just say, for a man not to know about fashion, he sure is the "go to" shoe designer for models, actresses, and other A-listers around the globe. Supposedly, the incredible designer can also look at you, and tell your shoe personality, just by looking at your face!! Wouldn't it be nice to know your shoe personality?
What's your shoe personality? Every girl/guy has to have one!!
Follow the jump to see the full interview!
Courtesy of fabsugar.com/fabflash. Interviewer – Allison McNamara.
Written By Henny Jacobs.