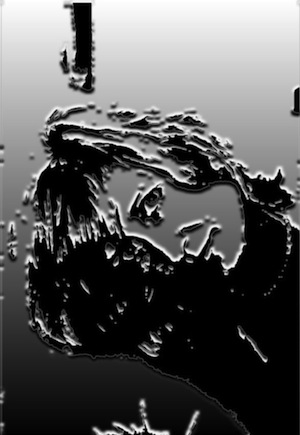 Where do you live? I was born in Poland, and I live in Winnetka, IL, USA – one of Chicago's excellent suburbs on Lake Michigan. Do you remember the movie "Mean Girls" and "Home Alone"? Yep, that's it. Everything basically dies here at 8.00pm every night.
Area of study? BFA Fashion Merchandising
Day job/occupation? Student, writer — I am planning to publish my poetry book soon on Amazon.com. It will include a few drawings and pictures as well. The ordinary way of publishing is a system too hard to get through. One of the accomplished writers I work with regularly said that we should find a new way for books to stay alive. When nobody reads them they are not alive. What is the benefit from the book when it is sitting on a shelf? I strongly believe this.
What qualities do you most value in others? Wisdom, Vision, passion, and a talent to make people laugh and be happy.
Name three of your favorite designers, journalists, artists, etc: In life: Dalai Lama. In fashion: Sartorialist and Narciso Rodriguez.
List a guilty pleasure: I love Andy Cohen's reality shows on Bravo TV. He is funny, edgy, and he gets it.
What is your present state of mind? I want to get a job! I am so ready.
What is your dream job? Lifestyle Trend Forecaster, a writer, a record music producer, and a profiler.
What is the most important thing that people should know about you? I have to stimulate my brain all the time, otherwise I feel dead. That's why I read a lot. I am a junk reader, I listen to the radio, and I watch TV when I can. Sometimes the most brainless thing can spark an awesome idea
When was the first time you recognized your interest in fashion? I don't remember exactly, but I always loved music and fashion – even as a small child. My grandfather taught me how to sew and my grandmother taught me how to knit. They taught me a lot of things, and I am trying to teach my daughter all of it now too. It is so cool.
Where have you found inspiration lately? Everywhere but the place I am looking for it. I have a very open mind, so I will find all sorts of inspiration — even while watching reality shows or flipping mindlessly through the pages of any magazine. Sometimes I get ideas during a walk, a drive or when I am sleeping. The worst thing is I usually don't have any paper or a camera with me.
What is your most valued possession? Coco – my white fluffy bijon frise we bought for my daughter, my custom-made orange/red/black mountain Trek bike. I put it together a few years ago after looking for a good bike for about 10 years. One was stolen (I didn't like it anyway) and the one I loved the most I gave to my sister in Poland who had a bad accident on it the first day. (Ouch. Sorry sister.) Oh, and my green Jeep Sahara. I hate driving other cars.
What music do you like to listen to? I get bored with one singer, so I love compilations. I hate Lady Gaga. She is a good artist, but she over-branded herself. I feel like she borrowed everything: looks, ideas, and what she says. That's her image. I think she will eventually step on some toes and fail. I feel like she is trying to be the next Messiah more than a singer. Overloaded. But I love Katy Perry and Adele for now. I was a concert promoter and producer for 14 years. I toured with Placido Domingo, Montserrat Caballe, Gipsy Kings, Jose Feliciano, Take 6, Bebe and Cece Winans. Later I was working for BMG and met Simon Cowell. He was responsible for marketing and he was an awesome mentor. This guy was always a legend, a little too pushy but he was right 99% of the time about everything he said.
If you had an opportunity to travel back in time, who would you like to meet, and why? Probably Jesus, and I would ask him what this whole mess is about.
For more of On Online, click here.