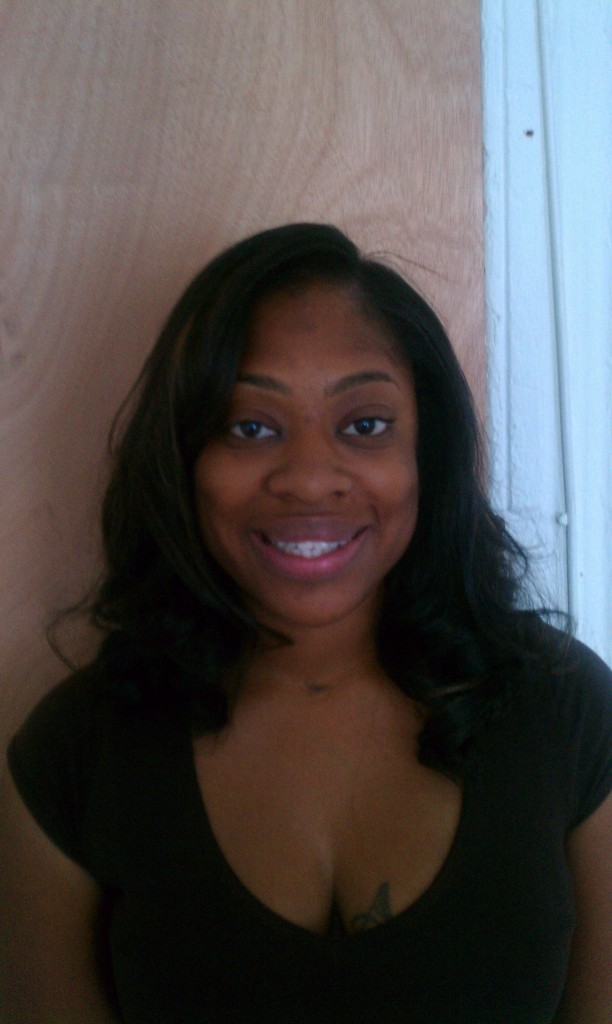 Name: Antoinette Hockaday
Where do you live? Baltimore, Maryland, United States
 Area of study: BFA Fashion Design
Day job / occupation: Bank Teller at Wells Fargo
What qualities do you most value in others? Honesty, Trustworthiness, Friendliness, and Compassion
Name three of your favorite designers: All time favorite is Alexander McQueen – he was a true artist who didn't mind pushing the envelope, then there is Marc Jacobs and Jean Paul Gaultier.
List a guilty pleasure: I love True Blood, and you can also catch me on tmz.com a lot.
What is your present state of mind? Right now it's focused. Trying to make sure i do good in school and making some life changes thanks to this great book i'm currently reading by T.D. Jakes called Reposition Yourself: Living A Life Without Limits.
What is your dream job? My dream job would running my own fashion label in one of the major fashion capitals like Milan, or even New York.
What is the most important thing that people should know about you? That i'm very honest, if you don't want my true opinion about something then don't ask.
When was the first time you recognized your interest in fashion? I would have to say when i was in middle school around eighth grade.
Where have you found inspiration lately? Museums mostly. I was fortunate enough to view the Savage Beauty: Alexander Mcqueen exhibit at the MET this summer as well as the Roberto Capucci exhibit at the Philadelphia Museum of Art, both were amazing.
What is your most valued possession? I don't really have one, but the one thing i can't live without is my son named Devin.
What music do you like to listen to? I love all kinds of music from hip hop to some rock music and have recently gotten an appreciation for jazz.
If you had an opportunity to travel back in time, who would you like to meet, and why? I would like to meet Dr. Martin Luther King, he was such a great leader and it would have been so inspiring to be present at one of his speeches.
For more On Online, click here.