In today's edition of Monday Morning Photos, Fashion School Daily is celebrating Valentino Garavani – who just this morning unveiled the Valentino Garavani Virtual Museum. The virtual space allows users to delve into the world of Valentino like never before. Different "wings" of the museum house over 300 dress from the archives, organized by themes. It also boasts sketches, illustrations, videos, and more from the designer's celebrated career. We've picked a few of our favorite Valentino dresses from the ages in honor of this momentous day.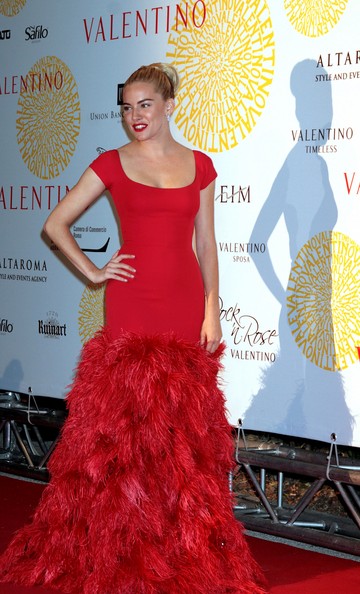 Sienna Miller wearing a dress from the 2007 Haute Couture Fall/Winter Collection to the designer's 45th Anniversary Gala. Photo Courtesy of Zimbio.com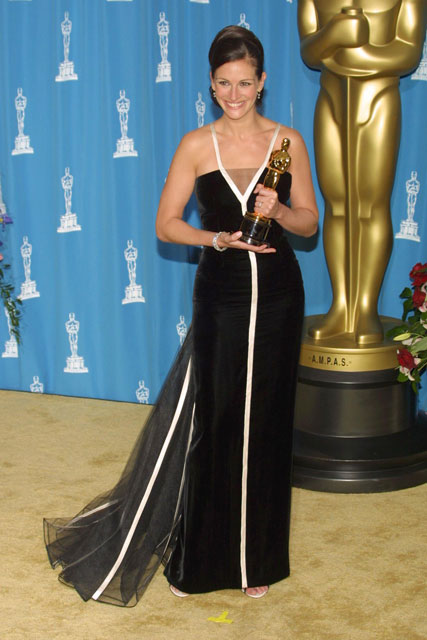 Julia Roberts wearing a gorgeous black & white Valentino from the 1992 Haute Couture Fall/Winter Collection the night she won Best Actress for her role in Erin Brockovich. Photo Courtesy of Marie Claire.
Follow the jump to see more!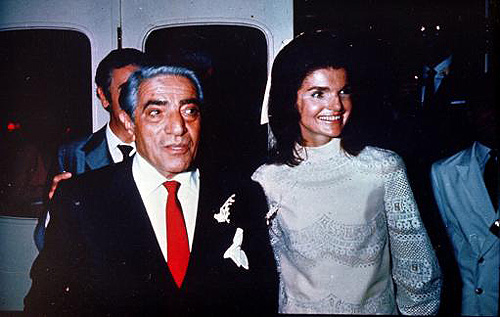 The Valentino white-ecru outfit with appliqué lace that Jacqueline Kennedy Onassis wore for her wedding to Aristotle Onassis in 1968 – from the Haute Couture Spring/Summer Collection of that year. Photo Courtesy of Hello Magazine.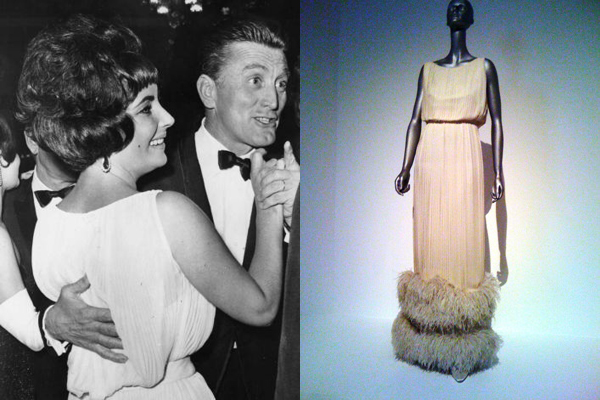 The gorgeous pleated column gown with feather detail from Valentino's Haute Couture Fall/Winter 1961 Collection, worn by Elizabeth Taylor to the Rome premier of Spartacus. Photo Courtesy of Getty Images.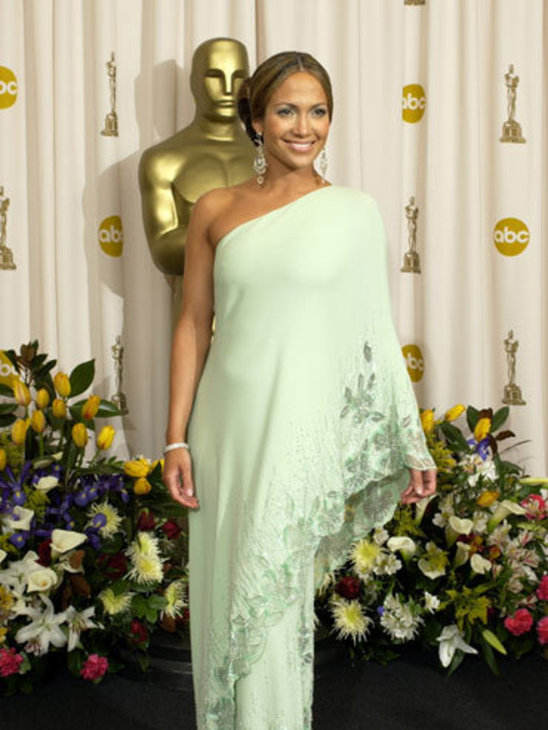 Jennifer Lopez in a gorgeous Versace at the 2003 Oscars – the gown was originally designed for Jacqueline Kennedy's visit to Cambodia in 1967. Photo Courtesy of Getty Images.
You can visit the Valentino Garavani Virtual Museum here.
For more Monday Morning Photos, click here.